The Vitamin Shoppe sales and income fall slightly
The Vitamin Shoppe sales and income fall slightly
Despite a third-quarter loss, the struggling company stays in the black for the first three quarters of 2018.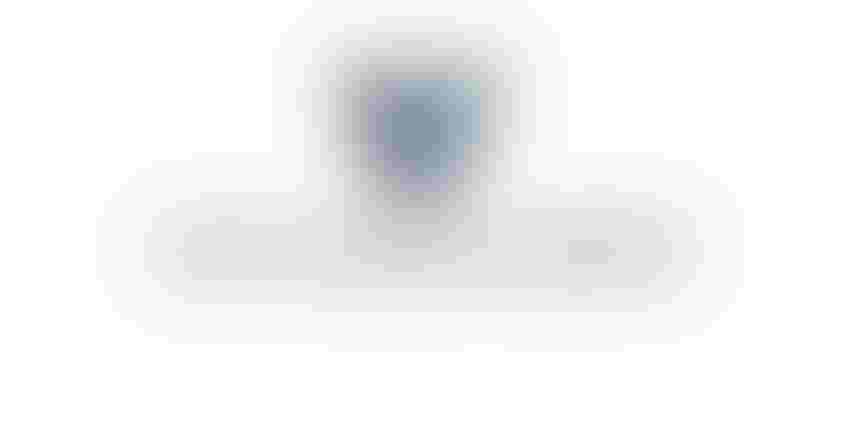 The Vitamin Shoppe Inc. reported on Wednesday that net sales were down 2.1 percent in the third quarter and for the fiscal year so far, compared with 2017.
Although the second quarter had income of $7.2 million, the third-quarter loss was $1.75 million. For the first three quarters, the company's income is $1.6 million.
"We are making progress across the organization and saw better results across both channels, major product categories and product margins," said CEO Sharon Leite said during the earnings call. "Margin rate improved across the business, coming from third-party, private brands and sales mix."
In addition, new customer traffic through September was 6 percent higher than in 2017, she said.
Dave Mock, chief merchandising and marketing officer, said core categories such as specialty supplements, herbs and weight management drove third-quarter sales.
"We're seeing improving trends in protein, reflecting the introduction of several new protein brands as we work closely with our protein partners to both reinvent and re-imagine our sports business," Mock said. "Additionally, we are experiencing strong trend growth in convenience foods, specifically ready-to-drink and healthy snacks."
The company has also benefitted from its Keto HQ program and increasing the number of new product launches, he said.
"Sales from new items have doubled versus last year. New product launches in the quarter exceeded Q2 launches, and we expect this trend will continue for the balance of the year with strong new brand and new category introductions," Mock said.
Overall, the company showed some improvement in the third quarter:
The third quarter ended with a net loss of $1.7 million, compared with an $86.2 million net loss in 2017.

Net sales totaled $276.6 million for the third quarter of 2018, compared with $282.4 million in the third quarter of 2017.

Comparable sales, which includes both stores and digital channels, went down 1.9 percent in Q3 2018. In the third quarter of 2017, comparable sales dropped 6.6 percent from the same period in 2016.

In comparable stores, net sales slid 4.7 percent in the third quarter. They fell 7 percent in 2017 compared with 2016.

Digital net sales increased 22.1 percent in Q3 compared with a 2.7 percent loss from 2016 to 2017.

Gross profit for the third quarter was 31.3 percent, essentially flat from 30.7 percent in 2017.
Looking at the first three quarters of 2018, it seems The Vitamin Shoppe is climbing out of the deep red pit it occupied a year ago:
Net income through Sept. 29 was $1.6 million, compared with a net loss of $234.6 million on Sept. 30, 2017.

Through the third quarter, 2018's net sales were $865.7 million, compared with $884.6 million in 2017, a drop of 2.1 percent. From 2016, net sales in 2017 dropped 7.1 percent in the first three quarters.

Comparable store sales have dropped 5.5 percent so far this year, slightly less than the 6.8 percent drop from 2016 to 2017.

Comparable digital sales for quarters 1-3 this year are up 26.2 percent. In 2017, those sales were down 9.3 percent compared with 2016.

For the first three quarters this year, gross profit is down slightly, 31.7 percent compared with 32.0 percent in the same period of 2017.

The company has opened four stores and closed five this year. By the end of the year, 14 stores will have closed.
Wafford said the company's subscription service, Spark Auto Delivery, was the biggest driver of the increase in digital sales.  
"We are incredibly pleased to see the performance of that and how it's maintained its consistency throughout the duration of the program to date," Wafford said. The average basket in the delivery program is bigger than the average basket for the company, he explained.
In operations, The Vitamin Shoppe has reduced its inventory $14 million during the third quarter and nearly $50 million from a year ago, Wafford said. The reduction was due to reducing unproductive inventory, optimizing product assortment and closing a distribution center.
Looking ahead, the company plans to spend about $30 million to open two new stores and increase its innovation in digital sales, he said.
"Clearly, it's a very competitive environment. But we're going to do everything we can to make sure that we are a strong player in the industry," said Leite, who took the CEO position at the end of August after leaving Godiva Chocolatier. She has a long history in retail leadership, sales and operations. 
Subscribe and receive the latest updates on trends, data, events and more.
Join 57,000+ members of the natural products community.
You May Also Like
---