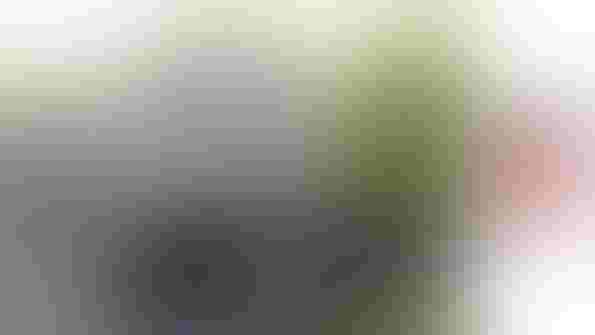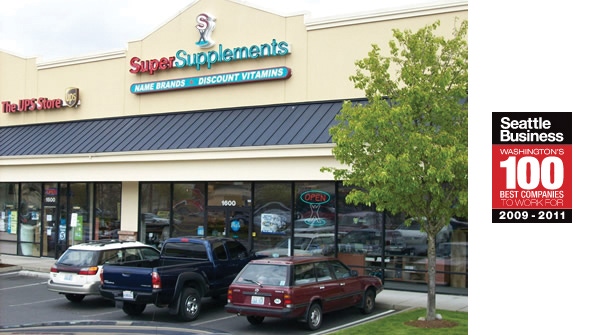 NORTH BERGEN, N.J., Dec. 17, 2012 /PRNewswire/ — The Vitamin Shoppe (VSI), a leading specialty retailer and direct marketer of nutritional products, today announced that it has entered into a definitive agreement to purchase the assets of Super Supplements, Inc., a specialty retailer of vitamin, mineral and supplements (VMS) for approximately $50 million. The acquisition will be funded with available cash.  
Super Supplements, headquartered in Seattle, Washington, operates 31 stores in Washington, Oregon and Idaho, and expands the Vitamin Shoppe's presence in the Pacific Northwest where it currently operates 17 stores. The transaction, which is structured as a purchase of Super Supplements' assets by a wholly-owned subsidiary of the Vitamin Shoppe, is expected to close on December 31, 2012 and is subject to customary closing conditions.
Commenting on the transaction, Tony Truesdale, the Vitamin Shoppe's CEO stated, "Super Supplements shares our same values and commitment to health and wellness and will be a strategic and cultural fit for the Vitamin Shoppe. Super Supplements is an established retailer with a strong track record of providing a broad selection of high quality products and a commitment to superior customer service.  The expansion of our West Coast presence is an exciting step in our continued growth as a national specialty VMS retailer."
Mr. Truesdale added, "Super Supplements' key management team will remain in place and are excited about the growth opportunities we collectively envision.  I am delighted to welcome the Super Supplements team into the Vitamin Shoppe family."
Jim Sweeney, CEO of Super Supplements, commented, "As part of the Vitamin Shoppe family, Super Supplements will be able to leverage the Vitamin Shoppe's scale, operating infrastructure and product development expertise."  Mr. Sweeney added, "We are all very proud of what we have built and accomplished since 1994 and we are very excited that the next chapter for Super Supplements will be as a part of the Vitamin Shoppe family."
Outlook
Vitamin Shoppe expects Super Supplements to contribute approximately $75 million in revenue in 2013 and be neutral to slightly positive to earnings per share in the upcoming year as operating income contribution is offset by integration costs.
Advisors
Stifel Nicolaus Weisel is acting as financial advisor to the Vitamin Shoppe and Latham & Watkins LLP is serving as legal counsel. Cascadia Capital is acting as financial advisor to Super Supplements and Dorsey & Whitney LLP is serving as legal counsel.
Conference Call Info
Management will host a conference call to discuss the acquisition on Tuesday, December 18, 2012 at 8:30 a.m. ET/5:30 a.m. PT.  On the call, management will address, among other items, strategic considerations related to the transaction and the expected financial implications of the transaction to the Company, including with the respect to working capital, integration costs, operating margins and other financial items. Interested parties may listen to the call by dialing 1-877-249-9037 or 1-212-444-0895 for international listeners.  The passcode for the call is 4822301.  There will be a simultaneous webcast of the conference call that can be accessed by logging onto the Investor Relations section of the Company's website at www.vitaminshoppe.com.  The online replay will be available immediately following the call.  A telephonic replay will also be available beginning at 11:30 a.m. ET and can be accessed by dialing 1-877-870-5176 or for international callers, 1-858-384-5517.  The passcode for the replay is 4822301. The replay will be available until 11:59 p.m. ET on December 28, 2012.
About the Vitamin Shoppe, Inc. (VSI)
Vitamin Shoppe is a leading specialty retailer and direct marketer of nutritional products based in North Bergen, New Jersey. The company sells vitamins, minerals, nutritional supplements, herbs, sports nutrition formulas, homeopathic remedies, green living products, and health and beauty aids to customers located primarily in the United States. The company carries national brand products as well as exclusive products under the Vitamin Shoppe, BodyTech and True Athlete proprietary brands. The Vitamin Shoppe conducts business through more than 560 company-operated retail stores, website, www.VitaminShoppe.com and national mail order catalogs.  Follow The Vitamin Shoppe on Facebook at http://www.facebook.com/THEVITAMINSHOPPE and on Twitter at http://twitter.com/VitaminShoppe.
About Super Supplements
Super Supplements has been providing top health and wellness products, information and inspiration for almost two decades, specializing in quality natural products, vitamins & supplements, beauty & personal care items, herbal remedies, homeopathic remedies, healthy drinks & teas and natural pet health products at the very best overall value. The company conducts business through 31 company-owned retail stores in the Pacific Northwest and at http://www.SuperSup.com.
Forward Looking Statements
Certain statements in this press release are "forward-looking statements." Such forward-looking statements reflect the Company's current expectations or beliefs concerning future events and actual results of operations may differ materially from historical results or current expectations. Any such forward-looking statements are subject to various risks and uncertainties, including uncertainties as to whether the proposed purchase of Super Supplement will be consummated, the risk that the operations of Super Supplements will not be integrated successfully, uncertainty as to the expected performance of Super Supplements' business once acquired by the Vitamin Shoppe, the strength of the economy, changes in the overall level of consumer spending, the performance of the Company's products within the prevailing retail environment, trade restrictions, availability of suitable store locations at appropriate terms and other factors which are described in the Company's Annual Report on Form 10-K for the fiscal year ended December 31, 2011 and in all filings with the Securities and Exchange Commission made by the Company subsequent to the filing of the Form 10-K.  The Company does not undertake to publicly update or revise its forward-looking statements, whether as a result of new information, future events or otherwise, unless required by law.
Source: The Vitamin Shoppe
Subscribe and receive the latest updates on trends, data, events and more.
Join 57,000+ members of the natural products community.
You May Also Like
---