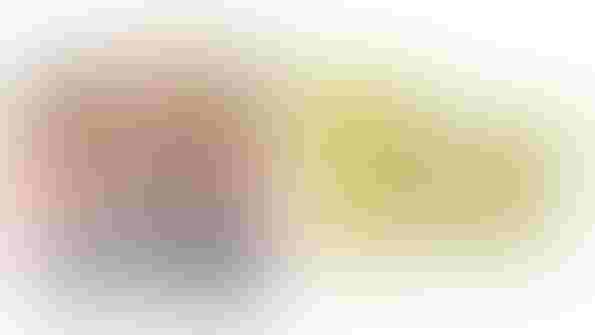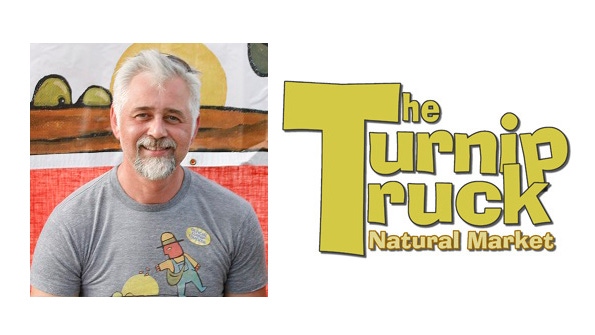 John Dyke is a busy man. Sure, the same could be said of most independent retailers, but the owner of The Turnip Truck in Nashville, Tennessee, is in the midst of a few "very cool, very ambitious endeavors."
Along with running his two locations, Dyke and his team are building a cutting-edge, eco-focused new store to replace the original outpost he opened in 2001. Slated for a September opening, it will offer a wide array of local and organic foods and eventually have a 5,000-square-foot hydroponic greenhouse on the roof to grow greens and other veggies for the store. Oh, and Dyke is also developing an organic farm nearby. He took time out to speak with NFM about The Turnip Truck's origins and exciting new directions.
NFM: Please tell me a little bit about The Turnip Truck.
John Dyke: We are Nashville's only non-chain, locally owned, full-service natural grocer. I opened the original East Nashville location with the goal of bringing locally produced, natural and organic foods to my neighbors. Then in 2010, we opened our Gulch store to fill a longtime void in that burgeoning neighborhood. We continue to invest in the community—and it, in turn, supports our business.
NFM: What prompted your decision to open a new store?
JD: We want to meet growing demand, so later this year we'll replace our original store with a location near East Nashville's 5 Points area, featuring 12,000 square feet of retail space and a total footprint of 24,000 square feet. It'll offer all of the same amenities, plus a full-service bakery and rooftop dining. We'll also have seating on a bridge running through the center of the store. We thought of how in the olden days, people gathered their news at the market. That inspired us to offer a variety of healthy living classes in the café area. We want to do our part to help build a brighter future for our community.
NFM: And you'll have a hydroponic greenhouse? Do tell!
JD: We hope to grow most of the greens for the store—lettuces, wheatgrass, alfalfa, bean sprouts and maybe even tomatoes and cucumbers. We'll also have solar panels on the roof, and we'll collect rainwater to use for landscaping and irrigation. Because we are taking a piece of land and putting a building and asphalt on it, we're making every effort to make the store as green as possible. We can't keep covering up Mother Earth and not giving anything back.
NFM: You purchased a farm as well?
JD: Yes, last year I bought a farm about 50 minutes outside of Nashville to grow food for our store. I'm getting it certified organic. I don't want to create competition for the local farms we already work with, so we're looking at growing things that they don't, such as asparagus, Brussels sprouts, ginger root and turmeric. We also want to have an heirloom orchard with apples, apricots, figs, pears and plums. It's ambitious, but we have a great nine-month growing season here. I want to give it a shot to try to widen our offerings.
NFM: Will you have time to work on the farm and run two stores?
JD: I'm not sure yet! A few employees may rotate through and work one or two days on the farm so that they're even more excited about the food we sell. Many of our younger employees are very eager to get their hands in the dirt and are so interested in our food sources. I had that same excitement in my 20s, so I'm thrilled to see a whole new generation really get into this.
NFM: What else excites you about this industry right now?
JD: A few things: An eight-year sales decline in the soda industry shows a new trend that people are cleaning up what they're eating. Consumers don't want food and beverages made with all of the ingredients that are making our country sick. Also, the consolidation of Kraft and Heinz is interesting. It shows that neither is as competitive in the market anymore, and that Americans have made a statement about wanting better food choices.
Follow John Dyke's lead: Help your community flourish
Serve your neighborhood's needs. "While we were founded to foster healthy living through local and natural foods, we also exist to serve our neighbors," Dyke says. "That means offering essential items at varying price points, carrying a good selection of basic household items and responding to consumer demand."
Support and guide local farmers. "We try to help develop local farmers as much as we can," Dyke says. "I am a true believer in organic, and while we do buy some local items that are not certified, we make sure they're using organic practices and encourage them to seek certification. Certified organic is validation that we really take pride in what we're doing."
Channel positivity to promote growth. "Rather than being concerned about it, I'm actually excited about the natural food supply not yet meeting increasing demand," Dyke says. "Because this industry is growing so rapidly, there is great potential for growers and producers to expand their operations. Our industry will need to pull together and address these issues cohesively, and I believe we will rise to the occasion."
Subscribe and receive the latest updates on trends, data, events and more.
Join 57,000+ members of the natural products community.
You May Also Like
---