University of Wisconsin Researcher Presents New Insights on How Tonalin® CLA Reduces Fat and Promotes Long-Term Health Benefits
University of Wisconsin Researcher Presents New Insights on How Tonalin® CLA Reduces Fat and Promotes Long-Term Health Benefits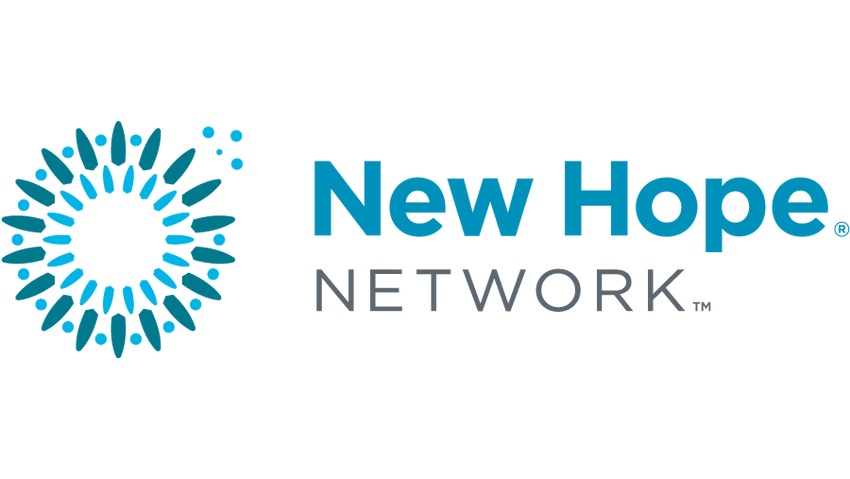 Las Vegas, Nov. 6, 2007 – Prominent CLA (conjugated linoleic acid) researcher at the University of Wisconsin, Leah Whigham, PhD, shared compelling evidence from a recent meta-analysis to further support the well-known, body-toning benefits of Tonalin® CLA. During her special seminar at SupplySide West, Dr. Whigham summarized 18 randomized, double-blind, placebo-controlled CLA trials of which 15 were conducted with Tonalin® CLA.
Tonalin CLA® – The Most Clinically Studied Brand of CLA
According to the paper published in the American Journal of Clinical Nutrition1, Tonalin® CLA could enhance overall health by effectively reducing body fat, and potentially preventing weight and fat regain commonly experienced by adults. With rising numbers of overweight and obese Americans, it is becoming more evident that dieting alone doesn't seem to help keep off lost pounds, as reported by UCLA researchers in a study recently published in American Pyschologist2.
"This meta-analysis suggests that CLA may be effective in combating the small, gradual weight gains that build over time and contribute to health problems down the road," Dr. Whigham explained. "When the body of evidence is considered as a whole, CLA does have a beneficial effect on human body composition."
After analyzing 18 eligible CLA studies that met their strict criteria (longitudinal randomized, double-blind, placebo-controlled human clinical trials using validated body composition measurements), Dr. Whigham and her colleagues concluded that among participants given 3.2 g a day, CLA produces a modest but significant reduction of fat mass of 0.2 pounds a week or 0.8 pounds a month compared to participants in the placebo group.
The meta-analysis includes findings of a landmark study by Dr. Jean-Michael Gaullier3. His research revealed that Tonalin® CLA not only reduced body fat mass in overweight adults by as much as 9 percent in one year, but also helped participants keep off the lost fat for a subsequent year during the follow-up period.
The Market Strategy Behind the Science-Based Brand
Sharrann Simmons, Senior Marketing Manager, Cognis Nutrition & Health, explained how the totality of scientific evidence provides a solid foundation for the marketing strategy behind the Tonalin® brand.
"It's fact that CLA products with the Tonalin® brand on the package sell better than those without the well-recognized logo. It's also true that Cognis' combination of investment and commitment to R&D with innovative advertising continues to grow the CLA market, giving our customers a healthy advantage in an increasingly competitive category."
Ms. Simmons pointed out that Cognis' multi-pronged marketing program offers customers promotional support to help reach consumers online, in print, and in stores nationwide. "Cognis knows what messages resonate with consumers and our integrated marketing program continues to drive sales through co-promotional efforts, in-store visibility, consumer media coverage and targeted advertising campaigns."
Cognis' Tonalin® CLA is derived from natural safflower oil, is stimulant-free, and is the highest quality and the most clinically tested CLA on the market. As the study authors pointed out, with regard to both safety and efficacy, CLA products like Tonalin® enriched in both c9, t11, and t10, c12 isomers are preferable to those containing 4 isomers or single isomers. Tonalin® CLA meets high purity specifications in a 50:50 ratio of the two bioactive CLA isomers.
For more information about Tonalin® CLA or to place an order, visit www.cognis.com, call 800.673.3702, e-mail [email protected], or fax 513.482.3576.
About Tonalin® CLA:
Tonalin® (www.tonalin.com) CLA is the original brand of CLA and is an exclusively licensed product of the Cognis Group. CLA is a polyunsaturated, conjugated fatty acid that is a natural part of the human diet, found primarily in meat and dairy products. Cognis produces Tonalin® CLA through a proprietary process that converts linoleic acid from safflowers into CLA, providing the highest quality of CLA available. Tonalin® CLA contains the lowest amount of non-naturally occurring isomers, a patent-protected attribute that provides food and dietary supplement manufacturers with the highest levels of ingredients known to be beneficial. Tonalin® CLA is available in several product forms—such as oil and water-dispersible powder—offering manufacturers a broad range of options for their products.
About Cognis:
Cognis (www.cognis.com) is a worldwide supplier of innovative specialty chemicals and nutritional ingredients, with a particular focus on the areas of wellness and sustainability. The company employs about 8,000 people, and it operates production sites and service centers in 30 countries. Cognis has dedicated its activities to a high level of sustainability and delivers natural source raw materials and ingredients for food, nutrition and healthcare markets, and the cosmetics, detergents and cleaners industries. Another main focus is on products for a number of other industries, such as coatings and inks, lubricants, textiles, as well as agriculture and mining. The subsidiary Pulcra Chemicals offers specialized chemical products and process expertise to customers in the fiber, textile, and leather industries. Cognis also holds a 50-percent stake in the joint venture Cognis Oleochemicals, one of the world's leading manufacturers of oleochemicals. Cognis is owned by private equity funds advised by Permira, GS Capital Partners, and SV Life Sciences. In 2006, Cognis recorded sales of 3.37 billion euros and an Adjusted EBITDA (operating result) of 394 million euros.

###

1. Leah D Whigham, Abigail C Watras, Dale A Schoeller. Efficacy of conjugated linoleic acid for reducing fat mass: a meta-analysis in humans. Am. J. Clin. Nutr. 2007;85:1203-11
2. Mann T, Tomiyama AJ, Westling E, Lew AM, Samuels B, Chatman J. Medicare's Search for Effective Obesity Treatments: Diets Are Not the Answer. Am Psychol. 2007 Apr;62(3):220-33
3. Gaullier, J-M et al J. Nutr. 2005 135:778-784
Subscribe and receive the latest updates on trends, data, events and more.
Join 57,000+ members of the natural products community.
You May Also Like
---