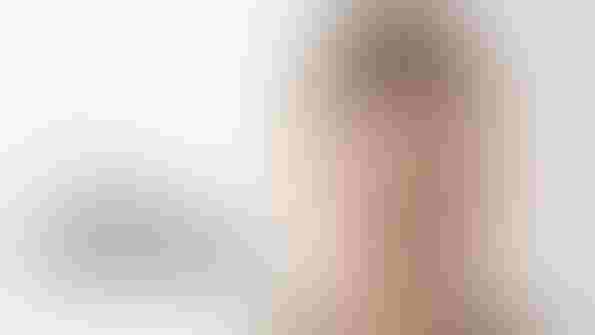 Vitamins have cache above most other supplements by virtue of their definition: Essential for life, they have to be taken in by dietary means.
"The word 'vitamin"' brings with it a certain connotation: It's required to achieve optimal health," says Eric Anderson, senior vice president of sales and marketing at NattoPharma, supplier of the MenaQ7 brand of K2, which established the market and has conducted most of the clinical research behind the long-chain menaquinone-7 form. "This is now demonstrated in human clinical studies based on evidence from population studies, which show that those who consume vitamin K2 have healthier bones and hearts."
Vitamin K2 works by activating two critical proteins: K2 —osteocalcin, which brings calcium to bones; and matrix GLA, which takes calcium out of arteries. Its boilerplate marketing copy is elegant: Vitamin K2 takes calcium out of your arteries, where you don't want it, and puts it in your bones, where you do.
"The common link is calcium," says Anderson. "Everyone knows calcium is good for building strong bones, but few understand the detrimental effect it can have on the vascular system. If the body is not properly utilizing calcium in the bones, it ends up in the soft tissue, where it can do serious harm."
Two K2 studies stand out. The first was an observational study conducted in Rotterdam, the Netherlands, which followed 4,800 healthy men and women over age 55 and found that the top 20 percent of K2 users showed a 50 percent cut in heart attacks, a 50 percent drop in cardiovascular-related deaths, and 25 percent fewer deaths overall in those in the bottom 20 percent. (Geleijnse 2004)
The second study was published in April of 2015. The double-blind, placebo-controlled intervention trial found 180 mcg/day MenaQ7 given to 244 healthy postmenopausal women for three years led to a significant reversal in arterial stiffness, which is linked to one out of every four American deaths. (Knapen 2015)
"Vitamin K2 is now recognized as being the last identified vitamin with a deficiency in the West," says Anderson. "Here is a vitamin that provides clinical health benefits."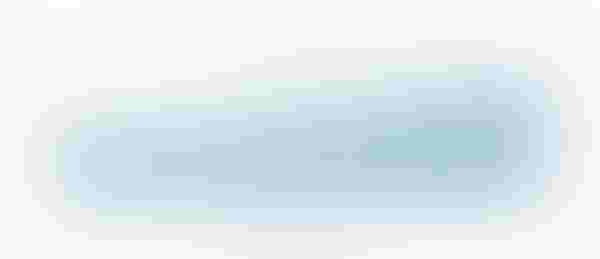 So why have we not heard of it?
What's needed now is a major CPG company or supplements brand to pick up and champion K2—as Schff's MegaRed did with krill or Rexall Sundown's Osteo Bi-Flex did with 5-Loxin.
"The company that gets the next Pfizer buyer will become the market share leader quickly," says Anderson. "We need a marketing company behind it."
If that giant mainstream marketing company were to make a deal with a K2 supplier, the supplier would be expected to break even at best. But that's to be tolerated, because it's the second-, third-, and sixth-generation marketers that would pay full value, and everyone would benefit from the
expansion of the pie thanks to the first-generation marketing giant that would build consumer understanding and acceptance of this new ingredient. It remains to be seen whether that will happen in a standalone K2 supplement or integrated into an existing multi format.
Because K2 helps hearts and bones, the obvious first target would be posmenopausal women. But because the prime determinant of whether a woman will get osteoporosis is her peak bone mineral density as an adolescent, K2 should be formulated into children's multivitamins as well.
An efficacious dose in micrograms—1/1,000th the quantity of milligrams—makes it easier to integrate into formulas. While somewhat expensive at about three cents per daily dose, the cost has dropped by at least half over the last five years, as more brands have picked up on K2. That's according to Francis Foley, president of Xsto Solutions, the exclusive North American sales and marketing partner of K2 Vital, the brand from Norwegian K2 maker Kappa Biosciences.
"Our sales are growing 70 to 100 percent year-on-year," says Egil Greve, president and CEO of Kappa Biosciences. "This growth requires bigger volume, and bigger volume creates better scale advantages, bringing the cost down which again contributes to a broader reach."
Innovations make a good thing better
Kappa Biosciences scientists found stability issues when K2 was combined with minerals. They theorized minerals were physically shearing the long K2 molecule during the mixing phase. In response, they developed a beadlet form of K2 powder, called K2 Vital Delta, which essentially adds an armor coating to protect the K2 molecule.
"As time goes on and more formulation demands are created, it is likely new K2 product forms will be created," says Foley. "It's possible we will be looking at MK-9 as a source of menaquinone in the future."
NattoPharma won the 2015 NutrAward for best new ingredient with its K2 crystal form of K2, branded MenaQ7 PURE, a crystalline, all-trans menaquinone-7. The higher the percentage of trans, as opposed to -cis (these denote the arrangement of atoms within a molecule), the greater the purity. That affects the biological activity of the ingredient.
"Ingredients sold should be tested and guaranteed all-trans," says Greve. "We do, however, on a regular basis, find K2 ingredient vendors with as low as 15-17 percent trans levels and a high level of impurities. Naturally, these products are offered at a lower cost."
The original K2, old-school, shorter-chain menaquinone-4 K2 remains on the market, available from the likes of AIDP. It was developed first, by researchers in Japan, where it remains a pharmaceutical drug.
"The science on MK-4 has been a great inspiration for current research on MK-7," Greve says. "MK-4's resemblance to MK-7 is evident, the biggest difference being bioavailability and dosage. MK-4 has only a 1.5-hour half life and requires dosages in milligram quantities, whilst MK-7 has a half life of 72 hours and is dosed in microgram quantities."
So while vitamin K2 is growing quickly in its acceptance, it remains for now a niche. But the scientific dossier is showing provocative results, ingredient innovations are delivering flexibility to formulators, and the price per dose is hitting the sweet spot. Here we have a vitamin—with a study published in a major journal demonstrating a vitamin-deficiency disease tied to bone and heart health—that could save millions of lives.
At the NutrAward ceremony in Anaheim this past March, Frode Bohan, NattoPharma's chairman of the board, summed up the ingredient's prospects: "We believe vitamin K2 will be the next vitamin D3."
Subscribe and receive the latest updates on trends, data, events and more.
Join 57,000+ members of the natural products community.
You May Also Like
---
Sep 20 - Sep 23, 2023
Natural Products Expo East is the East Coast's leading natural, organic and healthy products event.
Learn More