What brands need to know (and can do) to help climate justice and climate change
What brands need to know (and can do) to help climate justice and climate change
Climate change has exacerbated long-standing inequities but there's plenty natural products companies and shoppers can do if they become more vocal.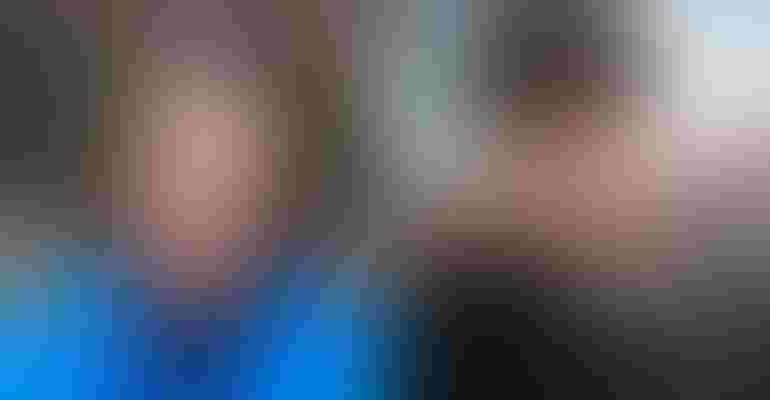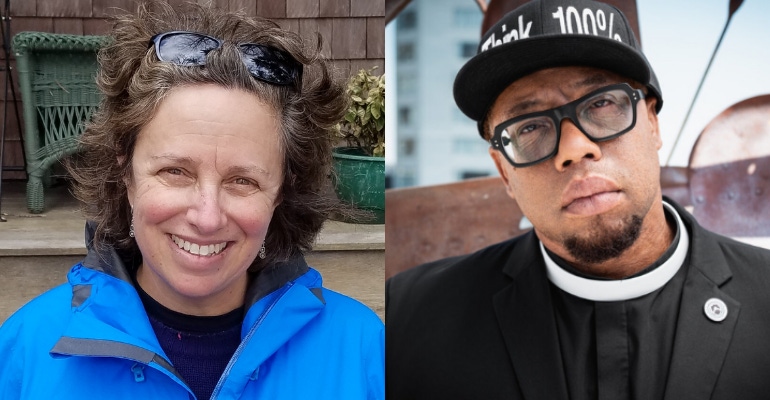 Rev. Lennox Yearwood, Jr., president and founder of the nonprofit Hip Hop Caucus, has spent years fighting poverty and pollution.
Climate change has exacerbated long-standing inequalities in the United States. During Natural Products Expo West Virtual Week's Climate Justice Keynote, Yearwood and other leaders rallied the natural and organic products industry about what is possible and what could be done before it is too late.
"Climate justice is racial justice, and racial justice is climate justice," said Yearwood whose Hip Hop Caucus' Think 100% platform has created podcasts, music and documentaries. "We've seen the same viewpoints of not viewing humanity in a proper way have tremendous impacts and consequences."
After Hurricane Katrina hit his home state of Louisiana in 2005, Yearwood, a minister and community activist, created the Gulf Coast Renewal Campaign and led a coalition of national and grassroots organizations to advocate for the rights of Katrina survivors. 
"It left the stain on our country because we saw particularly poor people, poor Black and Brown people, left behind in the richest country in the world," Yearwood said. "And we all vowed then that we had to change that. That climate crisis was something we had to deal with. But since then it has gotten worse."
It's now the seventh straight year when hurricanes have proceeded June 1. And last year, there were so many, the Greek alphabet was used. Another example: Hurricanes Katrina, Maria, Irma, Harvey and Superstorm Sandy took nearly 6,000 lives, cost an estimated $500 billion and communities still aren't recovered, according to Hip Hop Caucus.
It's also been a year since George Floyd was murdered in May 2020, after saying, "I can't breathe," and others like Eric Garner, who was killed in Staten Island in 2014, saying the same exact thing before dying.
"What's so important about that, is that 68% of black people within 30 miles of a coal-fired power plant, causes them to have asthma and emphysema, and cancer, all of them saying, 'I can't breathe' in that situation," Yearwood says. "So we must change that. And that's how we must connect the dots."
For example, 4.2 million people die every year due to ambient (outdoor) air pollution, according to the World Health Organization.
"Climate change and climate justice isn't just an environmental issue," said Lara Dickinson, executive director and co-founder of One Step Closer (OSC), a network of CEOs building more regenerative business models and agriculture systems and co-founded the Climate Collaborative, a project of OSC and Sustainable Food Trade Association until it became an independent nonprofit in April. "It's a racial justice issue. It's a health issue. Historically marginalized communities such as communities of color face the worst consequences of climate change, and they are the least responsible for climate change and suffer the most."
The United Nations has already warned that the world isn't acting at the speed or scale required to take decisive action on sustainable development goals by 2030. "We are on the brink of missing the opportunity to limit global warming to 1.5°C," the UN says, which will have a devastating impact.
Experts say it will take people of all races, genders and political spectrums to make this shift happen. But the natural products industry, with its massive influence on food and agriculture industry and customer reach, is more poised to do it than most.
"We believe that together as an industry, we could have a ripple impact because our impact ripples to agriculture, to our communities, to our consumers, to our dinner tables, even to the future of big CPG," said Dickinson.
Reimagine the business model
That means reimagining the business model for an inclusive economy, says Deanna Bratter, Head of Sustainable Development at Danone North America.
From equality in the workplace through a gender-neutral parental leave policy, Bratter said it's important to build a supply chain that is centered on equity and economic resilience, including creating living wages and working directly with the farmers by listening to their needs to provide more support for their overall well-being and long-term profitability.
OSC's Climate Collaborative has nine areas where companies can commit to taking action on climate crisis: agriculture, energy efficiency, food waste, forests, packaging, policy, renewable energy,  transportation and HFCS, methane and black carbon emissions.
Dickinson says 217 companies made climate commitments to the collaborative last year from UNFI to Whole Foods Market and Burt's Bees, bringing the total to over 700 companies. Despite the pandemic, Dickinson says 70% of respondents reported active progress in their climate commitments as a part of the 2020 survey.
Businesses need to connect with local organizations to make a difference in their communities
"Remember, all politics are local," Yearwood said. "Figure out who is doing the work and get engaged with those who are working on the issues locally and support them on the ground."
Then shape policy.
"Either you shape policy or the policy will shape you," Yearwood said.
Third, ensure your business plan and bottom line are "not only doing good," but ensuing others are doing good in the process as well, Yearwood said, so a 100 years from now, the next generation will be able to live.
Hitting net-zero is possible
"To hit zero emissions and avoid the worst impacts of climate change will require a complete transformation of our economy," Dickinson said.
But it is possible.
"It might sound overwhelming, but we can do this," says Nancy Hirshberg, chief catalyst of Hirshberg Strategic who co-founded the Climate Collaborative. "There are countless studies that show us how."
A recent Princeton University study, "Net-Zero America: Potential Pathways, Infrastructure and Impacts," showed that with a massive nationwide effort the U.S. could reach net-zero emissions by 2050, by existing technology. "And its costs are aligned with historical spending on energy," Hirshberg said.
The International Energy Agency also released a "Net Zero by 2050" report. "They also concluded the pathway to net-zero, is achievable. But it's narrow and narrowing," Hirshberg said. "According to the IAEA, we need to stop approving any and all new oil and gas fields and new coal mines today. And the window of opportunities is closing quickly."
That's why the next two years are critical. "Our individual corporate actions will not be enough, fast enough to cut emissions in half by 2030 and achieve net-zero emissions by 2050," she said.
"This isn't simply a technical fix, it's a social transformation as well," Hirshberg said. "This is a systemic change that really requires government leadership and involvement."
People care but aren't being proactive
The natural products industry interacts regularly with more than 85 million natural products shoppers, Hirshberg says.
"Your superpower is using your voice as a trusted and respected business to convince the American public and our elected officials to lead and put us on a path to solving this crisis," Hirshberg said. "You have the ability to completely change the narrative and trajectory of our nation."
Despite "every study" showing Americans want renewable energy, clean energy and clean air, Hirshberg said elected officials have not acted. "There is 10 times more money spent against climate action than for it," Hirschberg said. "That has a huge impact."
Another problem: Congress isn't hearing from individuals or businesses that bold climate action is important, Hirshberg says. "People care but they aren't acting," she said. "And we know why. They don't know what to do."
Recycling and not using plastic straws are wonderful, Hirshberg says, but "we all know that those aren't going to solve the climate crisis. People don't see a path and so they just live their lives. We need to turn these people into activists."
Natural products shoppers are overwhelmingly alarmed but inactive
Since 2008, Yale and George Mason University have tracked behaviors and policy preferences about how Americans feel about climate change via the Global Warming's Six Americas research. More than 1,000 people from 48 states are surveyed about climate change and placed in six distinct audiences: those who are alarmed, concerned, cautious, disengaged, doubtful and dismissive.
In 2020, the annual survey found 55% of Americans are worried about climate change—26% were alarmed and 29% concerned, with another 19% who were cautious.
"We asked the same question of our industry, and the results completely blew us away," Hirshberg said, after they realized 68% of the natural products shoppers, or 58 million people are alarmed about climate change."
That matters, because the individuals who are alarmed are usually the ones who are most able, most willing to take action, Hirshberg said, "and that is really huge."
That translates into about 58 million natural products shoppers who are alarmed, but they're largely inactive, Hirshberg says, adding an estimated 40 million natural products shoppers haven't written or called an elected official about climate change issues.
Shoppers want to take action, if shown how, and it would improve their image of natural products brands
An astounding 87% of alarmed natural products shoppers surveyed also said they would be interested in learning what they could do to address climate change, Hirshberg said.
This is the group who is most likely to act but haven't acted and want more information on what they can do, she said.
Also shocking was 81% of natural products shoppers said it would improve their image of a company if the business talked about climate issues, Hirshberg said. So it's going to improve your relationship with shoppers, she says, and it cuts across all political spectrums.
Push for public advocacy
The Climate Collaborative is raising funds from investment firms to launch a campaign this fall to help natural products companies engage their customers to call on lawmakers to take up climate-friendly legislation.
Here's what Hirshberg suggests businesses say to their natural products shoppers to help get them engaged:
We're concerned as a company about the growing threat of climate change the threats real, it's harmful. It's solvable, there's scientific agreement, the solutions are around us.
The great news is that by tackling climate change, we'll be creating a better, healthier, more equitable nation and economy for all. Here's what we're doing in our company to address that challenge.
Then spotlight business practices and maybe what some employees are doing at home.
But simply addressing our own impact is no longer enough, we are compelled to do more.
This is the decisive decade.
We invite you to join us in taking action by letting our nation's lawmakers know that you support efforts to transition to a fair and equitable clean energy economy and address the threat of a changing climate.
"I know this industry can completely change the narrative very fast," Hirshberg said. "Just like marriage equality switched very fast."
Subscribe and receive the latest updates on trends, data, events and more.
Join 57,000+ members of the natural products community.
You May Also Like
---