What consumers are buying from Navitas Organics in 2020
What consumers are buying from Navitas Organics in 2020
The brand's co-founders discuss how COVID-19 habits are impacting sales, what mission and innovation mean to this organic brand and "The FORs" that steer their business.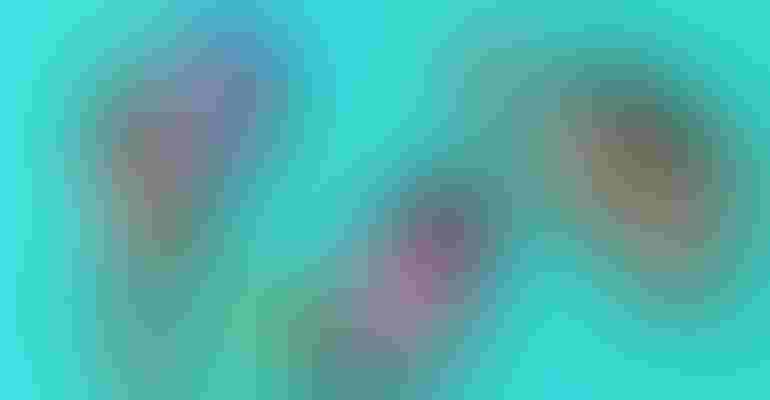 Founded on the principle of using its business "as a beacon for positive change," Navitas Organics has been supporting organic and regenerative agricultural practices since its inception nearly two decades ago in 2003.
To source its wide range of often lesser-known, plant-based superfoods, this Certified B Corporation partners with smallholder farms all over the world that employ ancient, sustainable growing practices that protect the land, preserve the ecosystem and ensure the products are of the highest possible quality. Over the years this has translated to the purchase of 10 million pounds of certified organic superfoods, as well as the support of more than 80,000 acres of land cultivated using regenerative organic practices by smallholder organic farmers in places such as Peru, Canada, Colombia, Brazil, India, the Philippines, Turkey and, most recently, Sierra Leone.
The health-promoting benefits of Navitas Organics' products are more relevant to people's lives than ever before. At the same time, consumers are increasingly drawn to companies that have values they share. We spoke with Navitas Organics co-founders Zach and Meg Adelman about how their products are answering consumer's growing concerns about health and wellness, why mission is important and how they approach innovation in these changing times.
What do you think consumers are looking for when they turn to your products?
Our consumers are looking for high quality, plant-based, organic superfoods that are simple to use while being both nutritious and delicious. They are looking for a recognized brand they can trust and that they feel good about sharing with their families. 
Have there been any changes in consumer purchasing behaviors of your products since the onset of the pandemic? Are there any specific products or categories that have seen marked changes in sales?
The biggest shift in purchasing behavior that we've seen has been less frequent shopping trips but with larger baskets leaving the store. Since the onset of the pandemic, we have seen a significant increase in the sales of both our baking items and those that support immunity. 
With so many people spending more time cooking meals at home, as well as baking and making smoothies with their children, some of the highest demand has been for our Cacao line—Cacao Powder, Nibs, Butter and new Cacao+ SKUs (Antioxidant and Longevity). Additionally, both our Camu Camu and Essential Blend Powders have seen a considerable lift as well—with 760% and 40% respectively of the RDA of Vitamin C, Navitas consumers truly understand how the foods we eat directly affect our immune health.
Do you think consumers are making more conscious choices about what they buy based on how products might affect their own health, society's health and the health of the planet?
Absolutely. Our consumers have always prioritized their own health by choosing high-quality, organic foods from a trusted brand, but now, more than ever, they are looking to support companies that reflect their own personal values and beliefs as well.  
A recent study showed that 62% of shoppers say their purchasing decisions are influenced by a company's ethical values and authenticity, and 74% crave transparency into how companies source their products, ensure safe working conditions and take a stance on important issues.* We are incredibly proud of our B Corp Certification and we recently launched our Superfoods with Purpose campaign which encompasses our guiding principles and the drive behind all we do at Navitas.
What does innovation mean to Navitas and how do you approach innovation in terms of new product development?
Innovation and new product development have been a core focus for Navitas over the last 10 years. We have an NPD Team in-house (well, currently in their houses) and we are always looking for ways to make our products more convenient and accessible to a larger part of the population. We believe in the limitless health benefits of leaning into a whole foods, plant-forward diet as a means to improve public health and build resilience in our communities. 
Mission is more important than ever to consumers.  How does your brand Spark Change as a champion of regenerative organic agriculture, plant-based nutrition and the health of people and planet?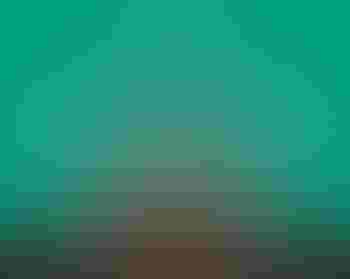 Our mission statement is simple and straightforward: 
"We are committed to creating a healthier world through regenerative organic farming and plant-forward lifestyles." 
At Navitas, we seek to cultivate a healthier world through organic farming and the promotion of regenerative agriculture. This means both embracing transparency in our supply chain and creating a supply chain that empowers everyone involved—from seed to shelf. We have been participating in the ROC (Regenerative Organic Certified) process for the last year and a half are one of nine corporate ROC allies to date. We do all of this to help protect the communities and environments we work with across the globe. To ensure that our intentions are fulfilled, we've created the "THE FORs":  
These "FORs" are the basis for our business, our work, and our principles. Human and planetary health are inextricably connected so it's no surprise that what is best for us is also what's best for protecting our natural resources. Soil health and the way food is grown has a direct impact on the health of the food we are consuming. Knowing that organic and regenerative agriculture is a front and center solution to the climate crisis and holistic farming practices, we invite you to learn more about our commitment to these principles at https://navitasorganics.com/pages/superfoods-with-purpose.
*www.accenture.com/BrandPurpose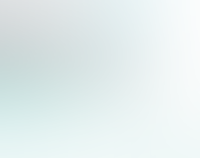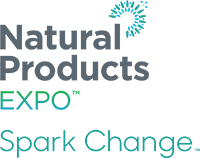 Learn more about Navitas Organics and see its latest products in the Spark Change Product Discovery Zone virtual expo. Visitors can:
Find the latest products.

Get sales sheets and other downloadable information.

Connect with the sales team.
Subscribe and receive the latest updates on trends, data, events and more.
Join 57,000+ members of the natural products community.
You May Also Like
---