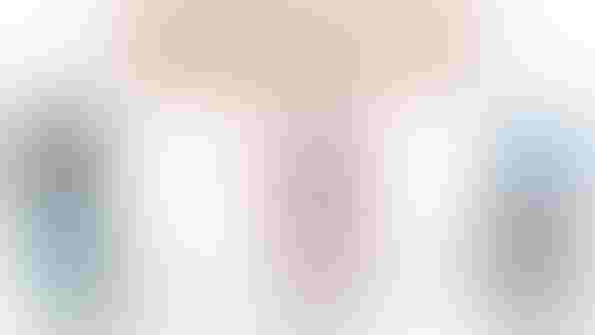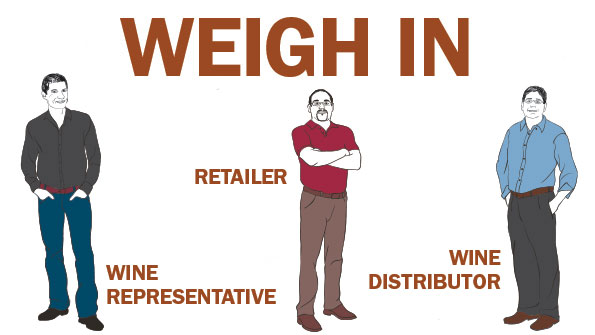 Adding wine to your already-stellar product mix can help capture new customers, thrill your regulars and pad your bottom line. But you have to go about it smartly and strategically or you could wind up with a lot of sour grapes. Follow these tips from experts. Salud!   
Wine Representative
Meet built-in demand. Wine used to have the stigma of being fancy-pants or only for middle-age people, but the largest and fastest growing wine-drinking demographic is younger than 35. These days, most small and specialty markets carry wine, so now these consumers expect it. If you have artisan cheeses, salami and other pairing foods, you're missing a huge opportunity if you don't offer wine.
Start small. If just getting your feet wet, keep your program tight. Don't bring in 800 wines. Pick three popular varietals, such as chardonnay, pinot noir and cabernet, and offer a few price points within each. Maybe add some second-tier options such as zinfandel and syrah and two or three geekier wines for the more adventurous shoppers.
Don't play sommelier. This happens a lot with mom-and-pops: They like wine, so they think they know wine. And they think that knowledge will translate into selling wine. That's naïve. The stores that do the best have someone on staff who has wine industry experience and tracks trends, understands how to price wine and knows how to get the best deals from distributors.
–Leif Engberg, Key account specialist for Alluvial Wines in San Francisco
Retailer
Keep up on trends. Wine trends change quickly, driven by anything from a particular varietal appearing in a movie to a famous person advertising a product. Certain vintages get hot when wine magazines write that one is particularly good. Take moscato—nobody ever bought that and now it's really popular. I'll carry whatever people want to buy, so I always pay attention when I hear something's getting attention.
Pass price cuts to customers. We always try to pass sale prices on to shoppers. Once they realize you're competitive on top of convenient, that's when you win. Liquor stores usually aren't as rushed to push volume and would rather make extra margin slowly, but in a small store, you want to move products and make sales, so cut customers some deals.
Buddy up to wine reps. They happily provide display cards and any additional info about their wines. And while they won't disclose specifically what their other accounts are buying, they'll usually share which wines are selling well and what other stores are selling wine. When you use many different distributors, like we do, the reps go the extra mile to help you and keep you happy.
Dimitri Vardakastanis, Co-owner of Haight Street Market in San Francisco
Distributor
Scatter wine around. If possible, put your main wine section in a central spot so nobody misses it—never near windows or exhausting coolers, where heat can damage the wine. But also scatter products around the store, so shoppers are exposed many times. They'll buy on impulse, so place a few nicer bottles near the deli and takeout section and cheaper options by the registers.
Think local. Being a small store, you're a focal point for your community to find local products. You have a great opportunity to support local wineries, as well as craft breweries. You might be able to get in their products way before the local supermarket, especially if it's not yet big enough to fulfill a big chain's demands.
Sample, sample, sample. Build buzz around sampling nights. If you showcase select wines with signage a few days beforehand, some customers will think, If it's worth tasting, it must be good. They'll buy right then. Make your tasting events lively, interactive and informative, and word will spread. If local laws don't allow tastings, do dry samples, in which a rep talks about how great the wine is and teaches about the winery. If he's really good, he'll sell bottles.
David Taylor, Wine and beer category director at KeHE Distributors in Jacksonville, Fla.
Subscribe and receive the latest updates on trends, data, events and more.
Join 57,000+ members of the natural products community.
You May Also Like
---