Who's going to pay to end child labor in West African cocoa?
Who's going to pay to end child labor in West African cocoa?
It's going to take a collective effort of all actors to tackle child labor in West African cocoa production.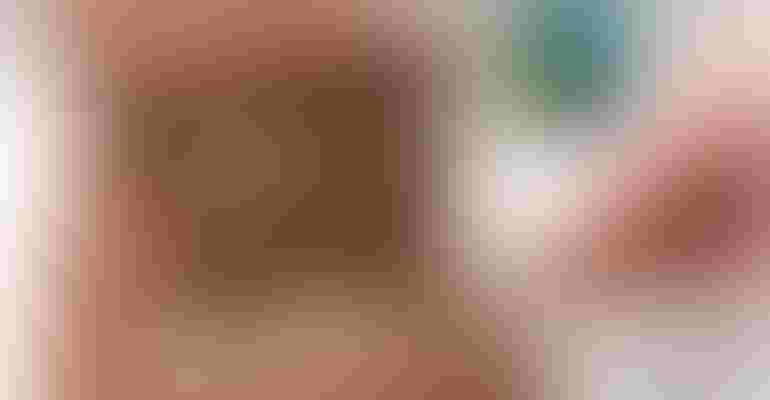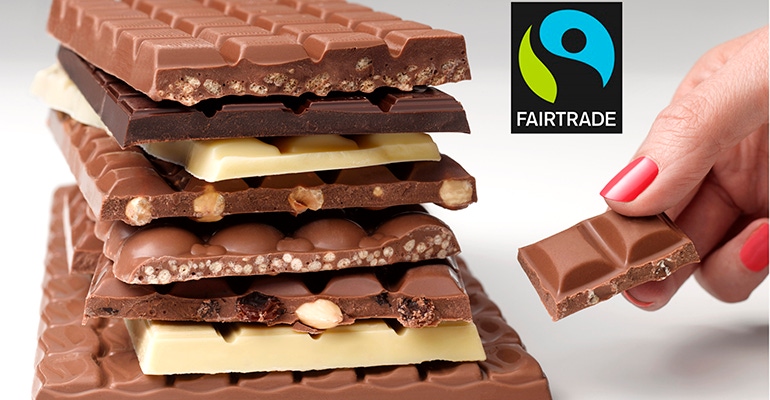 Getty Images/New Hope Network
Ghana and Côte d'Ivoire together produce about 60% of the world's cocoa supply each year. However, they do so with reliance on child labor. This is the harsh reality of the cocoa industry, and a stark reminder of the reality Fairtrade faces in our efforts to change the way the world does business. 
As part of the Harkin-Engel Protocol and commissioned by the U.S. Department of Labor, the National Opinion Research Center (NORC) released its findings on Oct. 19. According to the report, it is estimated that more than 1.48 million children are engaged in hazardous child labor in Ghana and Côte d'Ivoire. Fairtrade estimates that this number is likely higher, as we consider child labor through the lens of minimum age, hazardous labor and unconditional child labor. 
Regardless of the variance in calculations, these numbers are shocking, particularly because the Harkin-Engel commitment to reduce child labor was made 19 years ago. Unfortunately, these numbers do not come as a surprise to Fairtrade. Since 2009, we have been working diligently to tackle this problem—and not only in the cocoa industry.
In fact, The U.S. Department of Labor-funded NORC study called on Fairtrade International to provide its insights into the child labor problem in this region. We willingly contributed input into the study, along with taking part in interviews with Fairtrade Africa. In our experience with Fairtrade certified cocoa producers, we have, over the decades, initiated various programs, learned about root causes, extracted key learnings from setbacks and adjusted our approach in our continued search to find inclusive and sustainable solutions. 
What we know, without a doubt, is that there's no single reason for child labor use in this cocoa sector; instead, there are many complex and interdependent causes. Poverty, low wages, labor shortages, poor working conditions, weak governmental involvement, lack of impactful educational opportunities, unsafe schools, exploitation and discrimination, political unrest and conflict—and now the effects of COVID-19, as well—all contribute to the use of child labor in the West African production of cocoa. 
Poverty and discrimination remain formidable forces in pushing children into the workforce and unsafe environments. When farmers are trapped in poverty, they can't afford to invest in more efficient methods to improve their income and, as such, resort to the cheapest forms of child labor. Also, when children's rights are not respected, dependence on their labor can increase. 
The NORC study concludes that a combination of initiatives or interventions are needed to get children away from hazardous forms of labor and into schools or youth related programs. We agree, which is why the guaranteed Fairtrade Premium is important, so that producer organizations can choose to implement the support their communities need, including building schools, to make it easier and safer for children to receive a quality education. 
In 2019, we raised both the Fairtrade Minimum Price and the Fairtrade Premium by 20% to move cocoa producers closer to a living income. Our signature Youth Inclusive Community Based Monitoring and Remediation (YICBMR) System on Child Labour and/or Forced Labour has been piloted in a number of countries and involving various products around the world. In the West African pilots, cocoa producer groups identified a few cases of unconditional worst forms of child labor, which Fairtrade reported to the national protection departments of the governments of Ghana and Côte d'Ivoire for follow-up, in line with our protection policy. 
It's becoming increasingly clear that voluntary solutions are not enough. It must become a collective effort of all actors. 
A major roadblock to implementing and scaling up the interventions called for by NORC is cost. Producers and their communities are already living in poverty. It is simply not realistic—or fair—to expect producers to bear the costs of implementing child labor monitoring and remediation systems when they don't make enough to cover their basic needs. 
So, who's going to pay to end child labor? Shared accountability is the only way to end child labor in cocoa production. 
Voluntary certifications have a critical role to play in raising the bar on expectations; designing and implementing frameworks for commercial partners' and producers' accountability, complementing legal requirements; and in providing much-needed on the ground support. 
However, the entire supply chain, from those making the rules on how businesses can operate to those who take pleasure in the joys of a chocolate bar, must also act:
Governments in the north must support and fund efforts by West African governments to coordinate, implement and improve rights-based monitoring and remediation systems on child labor and related projects. West African governments should continue to review and revise minimum wages for cocoa workers.

Consuming country governments working with producing country governments, producer organisations and their members, wider industry and civil society, must design Human and Environmental Rights Due Diligence regulation for all businesses selling products with cocoa in these consuming country markets that levels the playing field for all actors facilitating shared accountability.

Producers must implement community-involved monitoring and remediation of child labor, targeting prolonged safety for children withdrawn from child labor.

Businesses must work constructively towards paying workers and farmers fairly and commit to identifying and ending human rights abuses in their supply chains.

Civil society organizations must continue to raise awareness and look toward piloting effective alternative income generation projects for and with youth, to mitigate the impacts on youth withdrawn from child labour.

Consumers must demand accountability from chocolate brands, retailers and human and environmental rights due diligence regulation from their governments. They must buy products aligned with their values that provide producers with stable income that allows them the ability to plan for their futures and decide how best to invest in their communities and farms.
It must not take another 20 years to turn fair trade from the exception to the norm. 
Have some big ideas or thoughts to share related to the natural products industry? We'd love to hear and publish your opinions in the newhope.com IdeaXchange. Check out our submission guidelines.
Subscribe and receive the latest updates on trends, data, events and more.
Join 57,000+ members of the natural products community.
You May Also Like
---