Whole Foods Market: Negative headlines 'had significant impact' on Q3 sales
Whole Foods Market: Negative headlines 'had significant impact' on Q3 sales
Growth slowed in Q3 for the retailer, which is forging ahead with plans to launch a line of smaller-format stores geared toward cost-conscious millennial shoppers in the second half of next year.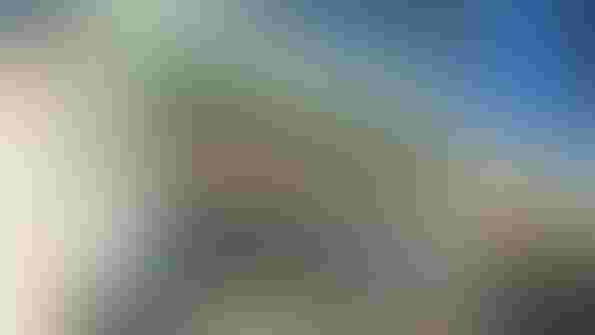 Same-store growth for Whole Foods Market slowed dramatically last month after the New York Department of Consumer Affairs accused the retailer of mislabeling prices on some of its prepackaged products, company leadership said today.
This marks another disappointing quarter for the natural and organic grocer, which brought in record sales of $3.6 billion in the third quarter ending July 5, 2015, but missed analyst expectations for revenue and diluted earnings per share. Co-CEO Walter Robb said comparable store sales dropped sharply in week 11 of the quarter, averaging just .4 percent for the final two weeks of Q3, when the company's New York DCA weights and measures audit received national media attention.
Fellow co-CEO John Mackey explained that the errors raised by the DCA audit were inadvertent and likely to happen in any supermarket, so he was unsure why Whole Foods was singled out by Consumer Affairs and the media. "It's a very small percentage of our total product. It's just something that went viral in the media, and it has hurt our trust, and yet we do feel like we're victims," he said.
Nevertheless, the retailer has taken steps to address the issues raised in the audit by improving training for in-store packing, weighing and labeling, and expanding third-party auditing processes company wide. Robb noted that sales numbers are beginning to recover in the fourth quarter but that comps are still well below what they were before the media uproar.
On a more positive note, the co-CEOs announced that five leases had been negotiated for the first 365 by Whole Foods Market stores—a new smaller-format, value-based store concept introduced during the company's last earnings call in May. The first store is slated to open in the Silver Lake neighborhood of Los Angeles, with stores in Houston, Portland, Santa Monica, Los Angeles and Bellevue, Washington, to follow.
These are all regions where Whole Foods currently has a presence. "Will there be some cannibalization of Whole Foods? Probably, but we don't know exactly how much until we do it," Mackey acknowledge. "It will probably be less than if we'd open up a new branded Whole Foods Market store, because it's going to appeal to a little bit different customer, we think."
Other highlights from Whole Foods Market's Q3 earnings report include:
Quarterly sales grew 8 percent to a record $3.6 billion.

Comparable store sales growth came out to 2.2 percent.

Eight new Whole Foods stores opened, bringing the total to 422 stores in 41 states and three countries.

Diluted earnings per share were 43 cents, up from 41 cents a year ago but still below analysts' expectations.

There was more cannibalization in Q3 than in Q2, and leadership expects that could potentially get worse in the fourth quarter.

Basket size decreased at the end of the quarter, which Robb attributed to the company's value efforts and cost inflation in a few key product categories, including produce.
"In this retail marketplace, which is more dynamic and competitive than ever, we believe we are taking the necessary steps to position ourselves for the long term," Robb said. "While we acknowledge it is taking longer than we would have hoped, we believe that continuing to invest in our price relevancy, our marketing and our technologies is the right strategy to regain sales momentum."
Subscribe and receive the latest updates on trends, data, events and more.
Join 57,000+ members of the natural products community.
You May Also Like
---