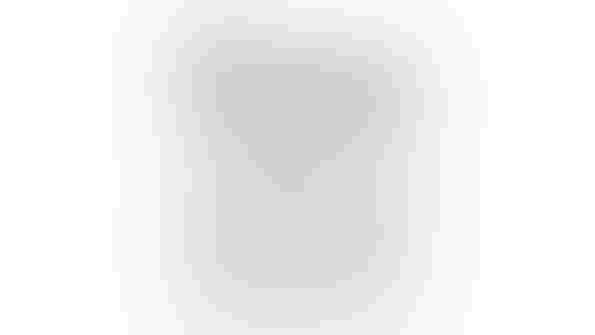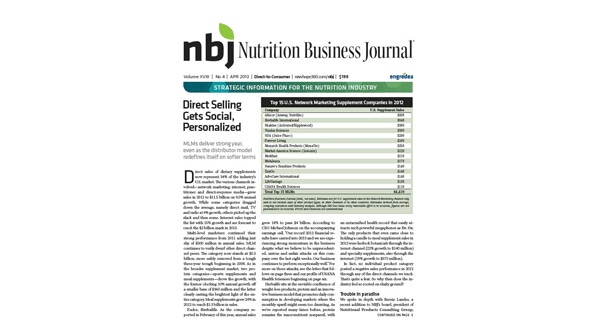 There's been some speculation recently that Whole Foods Market has its eye on e-commerce, but mention the idea to key players in the industry and you get some pretty strong reactions. Some say it's the next logical step for the chain; others feel it's a terrible move for a retailer that relies so heavily on providing customers with a rich in-store experience. So which is it? And if Whole Foods doesn't move in that direction, who's going to expand the online natural & organic food delivery industry—which grew 11.6% to $3.5 billion in the U.S. last year, according to NBJ estimates—from regional to nationwide? So far, the only answers are speculative.

Clearly, Whole Foods is in a strong position to take on the challenge. They have a well-established brand, loyal customer base and solid reputation for premium quality. The retailer is already experimenting with how it approaches brick-and-mortar stores—opening smaller locations in more urban areas, for example—so home delivery could easily be viewed as the next step.

According to a recent Wells Fargo Securities report, Whole Foods filed several trademarks in January indicating a potential move toward e-commerce, starting with nonfood products before expanding into grocery. The analyst believes it would be a promising move for the company, which has unique product offerings, strong distribution infrastructure and more web traffic than Peapod and FreshDirect combined.

Conflict of interest

However, as Jay Jacobowitz, president and founder of Retail Insights, points out, Whole Foods already tried e-commerce and failed when it merged with Amrion about a decade ago. And while Whole Foods may have a strong infrastructure for its current operations, getting into online delivery is an entirely different ballgame.

"It would be a distraction for them," he says. "It's a massive infrastructure for them, unless they want to go through Amazon or Peapod or one of the existing infrastructures. There's the question of fulfillment, so how are they going to ship their produce? Are they going to turn their distribution centers into fulfillment centers? And so then are they going to deal with UPS or FedEx, or are they going to use their own fleet?"

Michael Joseph, president and CEO of Mile High Organics, adds that logistics aside, the very model of online delivery would conflict directly with the retailer's existing business.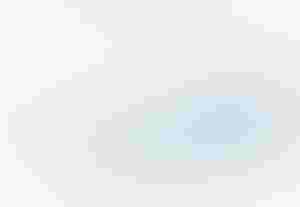 "If they got into that business, I think they'd have major conflicts fundamentally with even how they incentivize their store managers. They're all incentivized by sales per square foot, and if you have a cannibalizing e-commerce platform, that creates a lot of conflict with how Wall Street, for example, sees the publicly-traded company performing," says Joseph. "So could they get in? Yes. How are they going to get in? I have no idea."

A lack of precedent doesn't help, Joseph adds. "No brick-and-mortar grocer in the U.S. has ever started an online grocer that went on to become a very successful business. None."

If that does prove to be any indication, this leaves existing online delivery companies to elevate the online delivery industry into one of national scale.

That's not because Whole Foods is the only brick-and-mortar chain that might be looking toward online. Chad Arnold, president and CEO of Door to Door Organics, thinks that for the online delivery market to go mainstream nationwide, the major supermarket chains like Safeway and ShopRite need to get into the space as well, if only to get more customers thinking about the internet as a place to shop for groceries.

But those types of chains are already struggling, points out John Leeman, Fresh-Direct's chief marketing officer, and are not likely to pioneer a new shopping model. "They're losing market share aggressively from Whole Foods and us on the top end, and aggressively from Walmart and Target on the bottom end," he says.

Quality & convenience

So to go national, it's back to the models of existing online food delivery companies. Peapod and FreshDirect are the two biggest players, but they operate diff erently—Peapod works more as a typical grocery store, while FreshDirect thrives with a focus on perishables—so the question centers on what consumers are looking for when they shop online.

Leeman says the convenience factor is a huge part of the FreshDirect business model and why customers sign up in the first place. But their success is based on much more than convenience.

"Our distribution model is different. We're able to have a higher-quality supply chain, a shorter supply chain. We're able to get things direct from the farm and take them direct to the consumer's home, and that's at least one or two fewer steps than any reasonable size grocery chain can do," he says. "I think that's the game-changing idea about what we do. And not even every online delivery company has that opportunity. We're the only central distribution center type model in the U.S."

Most other online grocery companies, he says, send web-based orders to a store. "People in that store go out and pick the items off the shelf, and then they deliver it to your home. So it's not a direct model. And so many of these other models are distributed models through regular stores, so that's the same or worse than the store because then you're not even picking the stuff from the store," he says.

It's that focus on quality—as much as convenience—that makes Bob Burke of Natural Products Consulting think it makes sense for Whole Foods to start looking toward online delivery. "If FreshDirect is delivering organic and natural and premium to affluent households, then some amount of that is coming out of Whole Foods' hide, and you would think they'd want to respond competitively," he says.

Th at's what the future of online delivery in general seems to look like: a strong emphasis on differentiation, quality or value-added food. For families that eat out less but are willing to pay a premium for higher-quality ingredients, "that's where you get more potential for value-add," says Burke.

"If you're just doing everything wall-to-wall in a grocery store, yeah it's convenient, but most consumers seem to shop at three or four types of stores anyway. Hardly anyone's shopping at just one type of store," he says. "Whole Foods, they have such an asset with their prepared foods area—prepared foods, fresh bakery, all that—where they could be doing meal solutions as well as whatever people want from the grocery aisle."

There needs to be a draw for consumers to return, and the strongest draw right now seems to revolve around quality, whether that means organic, farm-fresh, guaranteed GMO-free or locally-sourced. FreshDirect does that well in the New York area and will expand into the broader northeast corridor. Mile High Organics and Door to Door Organics play that game in the Rocky Mountain and Midwest regions. And Whole Foods has done it well in its stores.

The sensory experience

So Whole Foods has potential there, but another key question for the retailer is: How important is the in-store experience that Whole Foods creates, and are customers ready and willing to give that up in exchange for convenience?

Jacobowitz thinks it's too important. "The in-store shopping experience—the rich, luxurious, fl attering, exciting, comfortable, sensory experience of shopping in their stores—that's their model," he says. "An online initiative, unless I'm wrong about this, is not in the cards."

There's a strong argument to be made, however, according to Burke, for a company to satisfy both types of demand.

"I don't know if they're mutually exclusive. If Whole Foods had the option of saying, a consumer can either come to the store or we can deliver to them, then they'd always want them to come to the store because of the sensory experience, all the impulse purchases," says Burke. "But if you're a two-income household in Manhattan and it's just a matter of having stuff delivered, I can see a lot of reasons why they'd want home delivery."

Exactly how Whole Foods would do that remains to be seen. If they can figure out how to maintain the high-end in-store experience that its brick-and-mortar stores offer while also expanding to be an online retailer and overcome all the logistical challenges that would entail, it will do very well. The company has already seen great success promoting local and regional foods and companies in diff erent stores, and that's what seems to be the key for the online delivery market generally. As the online retail market becomes saturated with wholesalers and undersellers, internet companies need to specialize to stand out.

Can delivery go national?

Who will dominate the market if online delivery becomes a national industry, rather than regional, is still a question mark. What's clear is that even as a national market, online delivery is likely to continue operating on a regional basis.

"The idea of a national, direct food, e-commerce model is unlikely, because you have the issue of distribution. You physically have to get the product to the customer," says Jacobowitz, who points out that the model works best, as FreshDirect exemplifies, in densely-populated and often wealthier areas. "The profitability of the model breaks down once you're outside a densely-populated area."

He adds: "Your brand identity, brand equity and your web portal is a very small fraction of the equation. The majority of the equation is how do you actually get the food from point A to point B. By definition it has to be limited geographically."

FreshDirect proves that to be true even as it expands: It launched in Philadelphia last year, building the same type of distribution center that it has in New York and extending its base of local farmers.

"We are about delivering, farm-to-consumer, the best-quality fresh food," FreshDirect CEO Jason Ackerman told Bloomberg in September. "You can't do that as a national model. It's a localized business."
Subscribe and receive the latest updates on trends, data, events and more.
Join 57,000+ members of the natural products community.
You May Also Like
---