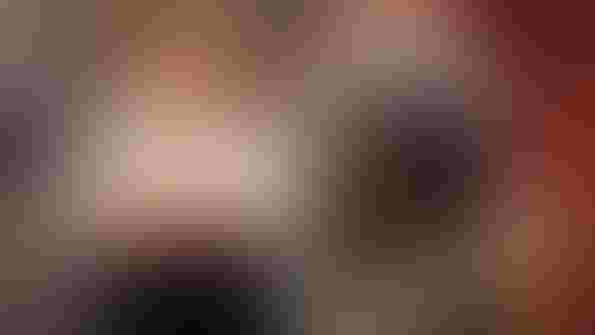 Photo courtesy of Libby Smith
David ResSeguie, the food information and information services manager at Oregon-based Sundance Natural Foods, had always been disturbed by the negative effects that endocrine disruptors can have on developmental, reproductive, neurological and immune health. What he found even more disturbing was how often people come in contact with these chemicals through foods and other everyday items—including the receipt paper used at Sundance Natural Foods and other retail outlets. So he started looking for a safer alternative.
It took ResSeguie five years, but he finally found a true phenol-free paper. And by early 2014, INFRA had brokered a distribution agreement with the paper's manufacturer that would bring the new receipts to Sundance. "The alpha-free paper contains no phenolic compounds," ResSeguie explains. "Instead, the developer uses ascorbic acid, also known as vitamin C. This new paper is actually recyclable, rather than being toxic waste that contaminates the recycled paper stream or landfills, causing the endocrine disrupting leachate to enter the environment. Also, humans can touch this paper without absorbing phenolic endocrine disruptors."
He says the cost is about 20 percent to 30 percent higher than conventional paper, and retailers considering a switch need to make sure their receipt printers are in good shape or relatively new to accommodate the change. "Also, customers will want to know why their receipts look yellow," ResSeguie adds. "But this can be a great opportunity to explain how much better for people and the environment these receipts are." Sundance prints the health and environmental benefits of the new paper on the bottom of each receipt to spread the word.
"I feel it is unconscionable to keep using paper impregnated with toxic chemicals that go into the landfill and recycled paper stream when there is an alternative available. I would still buy it if the cost was 200 or 300 percent higher," he says. "I want to see them at every store I visit."
Subscribe and receive the latest updates on trends, data, events and more.
Join 57,000+ members of the natural products community.
You May Also Like
---