Women of wellness, all together now!
Women of wellness, all together now!
"Hey wellness industry, we have some Conscious Uncoupling to do." Hear how the women of New Hope respond to a lingering thread that pairs wellness with weight loss, health with perfectionism and organic with elitism.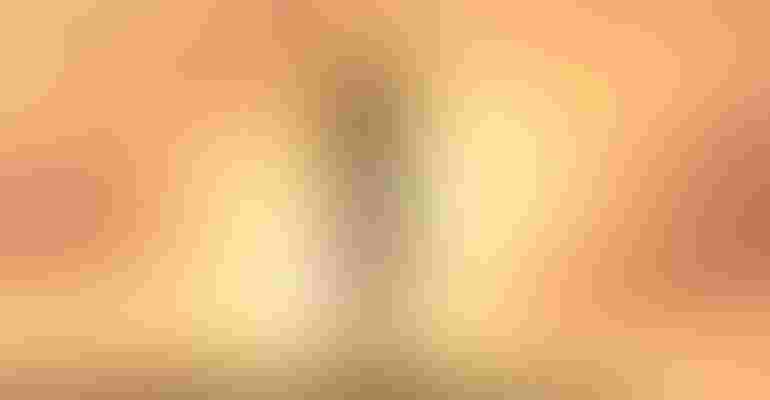 The author of a recent The New York Times opinion piece titled Smash the Wellness Industry described the relationship she developed between her worth and her appearance as "two necklaces that have gotten tangled over the course of my 35 years, their thin metal chains tied up in thin metal knots." This romantic symbol of being stuck in a snare of societally and self-inflicted pressures that equate success with physical attributes—such as clear skin, shiny hair and thin bodies—is one that so many women can relate to. We've all dug deep into our parabolic jewelry boxes to find some of those heirloom beliefs intertwined. How much work and time did we put into prying them apart before realizing these aren't even our necklaces? They were the necklaces our moms and grandmas wore.
The smart women forwarding the health, wellness and natural products industries today are less entangled in whatever today's version of the Thigh Master is or whether the business lunch salad du jour contains croutons or "crounons."  No, we are focused on the impact our networks can have on inclusivity and accessibility, regenerative agriculture and fixing the food system, climate change, personalization, conscious consumerism (and yes, this also means doggedly curating your Instagram feed), and respecting the intersection of science and self-care. We are largely indebted to those moms and grandmas who gave us the strength to wear our chunky, power necklaces or, if you'd rather, to leave our necklaces behind entirely.
But she—the NYT writer, Jessica Knoll—sheds important light on some common, lingering comparisons that the wellness industry would do well to uncouple. Though Knoll has recently discovered the healing mantras of Intuitive Eating (I, too, am a fan), it took her awhile to get there. On her path to the more sustainable, grace-filled, balanced approach to wellness that she now champions, she passed through the damaging grips of bulimia, extreme calorie restriction and negative self-talk. She's wiser now. We all are.
Knoll's personal pursuit of health and happiness left some scars—and some misconceptions. Wellness culture, she says, is "a dangerous con that seduces smart women with pseudoscientific claims of increasing energy, reducing inflammation, lowering the risk of cancer and healing skin, gut and fertility problems. But at its core, 'wellness' is about weight loss. It demonizes calorically dense and delicious foods, preserving a vicious fallacy: Thin is healthy and healthy is thin."
Wait, what? It wasn't until I saw this article profoundly lauded among my network—both by friends within and outside of the wellness industry—that I realized we still have a mess in the jewelry box. Knoll's article, and others like it, are important conversation drivers. They are even accurate portrayals of a part of society (today and always) that has a narcissistic obsession with appearance. What they are not, however, are a true representative of what's happening in the wellness industry. So many of today's wellness leaders have already broken these chains. Let's focus on those people, those businesses and those movements.
Here's my call to the wellness warriors out there: We have some Conscious Uncoupling to do—you know, like Gwyneth Paltrow and Chris Martin did.
OK, OK–maybe not like that. And maybe Gwyneth isn't the right role model for this particular argument, but I will give her props for socializing the idea that sensible separation is possible.
Here are the associations that we, the wellness industry, need to leave in the rearview mirror. I asked the women I work with here at New Hope Network to comment on the wayward paths of wellness that we women are most equipped to set right.
Divorce this idea: Wellness means weight loss
Marry this mantra: Wellness means empowerment
"Wellness is one of the most important movements of today," says Jessica Rubino, New Hope's senior content marketing director. "Sure, there are fleeting wellness trends—misguided approaches to monetizing health that may often be tied to appearance-based motivations. These are not healthy. At all. And in fact can be destructive (arguably more to women), especially when fueled by pseudoscience and, worse yet, body shaming. But for me, wellness is not about deprivation. It never has been. It's about empowerment. We can and should support each other on this very personalized journey that is all about feeling good by doing good. We can make choices that are right for our bodies. If feeling energetic, confident and clear-minded is wrong, I don't want to be right."
Divorce this idea: Health is about perfectionism
Marry this mantra: Health is about better balance
"I do my small part, with my daughters and women friends, to encourage health where it's welcome and support health when it's needed," says Lisa O'Bryan, an account manager at New Hope Network. "But pursuing health isn't black and white. While we do need wellness guidelines, we also need encouragement, non-judgement and love to keep us going every day. We're human and sometimes our health intuition is on vacation (or the dog ate it) and we may make less healthful choices. But on other days healthy behavior comes easier. Balance and moderation—coupled with gentle, self-love—are great, realistic practices to live by.

"Wellness is living mindfully in balance," says Fran Schoenwetter, director of content marketing at New Hope. "Purportedly touting wellness as perfectionism is in fact neuroses and is a symptom of a larger imbalance and discontent in our culture. The rhetoric behind this appearance-obsessive narrative needs to be called out but not conflated with the actual world of health and wellness, which is about balance, sustainability, mindful choices and regeneration."
Divorce this idea: Good food is for the elite
Marry this mantra: Good food is for everyone
One of the most impactful movements brought forward by the health, nutrition and natural products industries is the focus on local eating, says Tara Burkley, director, strategic accounts at New Hope Network. As women who value health, let's "encourage cooking together and teach what we've learned from being in the wellness Industry. Using real ingredients does not have to be expensive. Let's organize cooking classes for women from all backgrounds to include women we know and don't know. Sharing great meals together and sharing knowledge that invites more diversity to the conversation about health will strengthen the message. The mentality that pairs health and elitism can be changed by opening up to friends and acquaintances who we see interpreting something in a way that could be interpreted differently and inviting dialogue that empowers people from different backgrounds, with more positive solutions. Everybody can benefit from knowing how to shop on a budget and still buy organic, introduce yummy and fulfilling ingredients, and teach all how supporting organic and regenerative agriculture leads to more organic farmland which leads to more accessibility to better food and a healthier planet."  
Divorce this idea: Healthy women equal appearance
Marry this mantra: Healthy women equal support systems
"Women think big!" says Jenna Fitch, New Hope's conference content director. "We see the systems in place and all of the nodes we can impact for a better food industry. We also think small and make impactful decisions that help our communities, friends and families. We are also fabulous communicators and collaborators. All of this allows us to work together to solve big issues like body shaming and misogynistic practices. Women are curious … about each other, about nutrition and about ways of eating that allow us to enjoy food and our bodies. My friends get really vulnerable with me about their food journeys and why they eat what they eat and how it all makes them feel. This vulnerability—paired with my curiosity to learn more—has led me to try all kinds of new foods that I've loved and that have helped me feel better. I've struggled with inflammation and joint pain/injuries that have resulted in me having six knee surgeries before age 30. I've sometimes felt hopeless about my body. Learning from friends about what can help me be stronger and hurt less has given me hope again. We need to support each other and continue to be vulnerable and curious in order to enjoy our food and learn from each other."
Who's with me? Who is ready to shed those entangled necklaces so we can focus on more important issues? After all, they are choking us.
Subscribe and receive the latest updates on trends, data, events and more.
Join 57,000+ members of the natural products community.
You May Also Like
---
Sep 20 - Sep 23, 2023
Natural Products Expo East is the East Coast's leading natural, organic and healthy products event.
Learn More