Hain Celestial CEO talks marketing, margins and more
Hain Celestial CEO talks marketing, margins and more
CEO Wendy Davidson shares what's next for this natural products brand with a focus on share gain, market stabilization and brand awareness.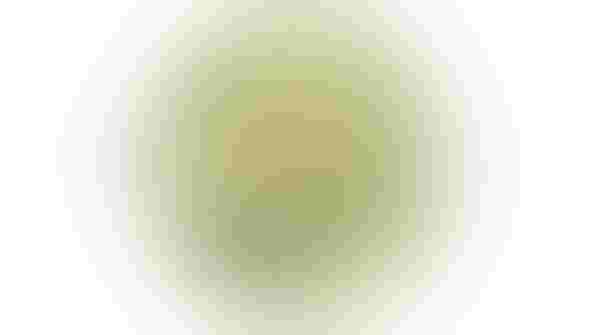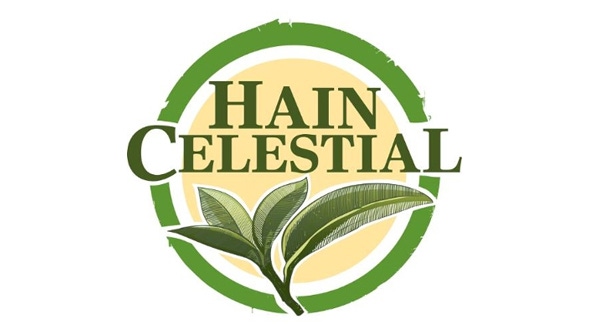 When Wendy Davidson became the CEO and president of Hain Celestial Group in January, she knew it wouldn't be easy. Supply chain disruptions have hammered growth;  the industry has faced many hurdles in the post-covid world as inflation has risen; and consumers have tightened their spending—coupled with supply chain disruptions.
"I'm six months in, so I guess I now know enough to be dangerous," said Davidson during a fireside chat earlier this month at the Evercore ISI Third Annual Consumer and Retail Conference.
That's also given her clarity, Davidson said, about what is working and what isn't.
Touting Hain Celestial Group's need to have a consistent marketing presence, Davidson said the company is trying to grow market shares at a faster-than-industry rate by improving the effectiveness of its promotional and marketing spends. The $1.8 billion leader in the natural and organic food and beverage space is also looking for more innovation, brand awareness and growth to expand its distribution.
In April, Hain Celestial Group reported a 61% decline in earnings per share (EPS) over the last year.
"We need to have a consistent, always-on marketing strategy, that we're driving 'share of voice' with the consumer," Davidson said about the marketing metric that allows companies to compare brand awareness on different marketing channels against their competitors.
That needs to be followed by gaining "must-win" weeks with retailers. That doesn't have to happen every week, Davidson said, but it needs to happen more frequently since must-win weeks are critical for brands to earn a spot on the shelf and have staying power by capturing customer engagement.
"It's one thing to get on the shelf," Davidson said. "We actually have to get ourselves off the shelf and get enough velocity so that we're helping our retail partners to win the market. That's what you'll see us doing going forward."
Supply chain improvements, more marketing
Supply chain challenges have hindered the natural products company in the past year, prompting comments during the most recent earnings call that Hain Celestial "essentially starved some of the businesses."
Davidson defended that decision during the fireside chat, saying, "It doesn't make sense to promote brands and categories if you can't sufficiently supply those to customers."
Hain Celestial is now in the top tier when it comes to fill rates and customer service levels, she said.
"That's the starting point, because then it gives you the license to ask for more shelf space," said Davidson, who hopes to use future promotions to get better velocities on the shelf.
That's important. Although Hain Celestial has picked up distribution points in the past six months, the company still struggles with velocity and getting good unit movement—something Davidson attributes to a lack of promotional and marketing investment.
A brighter outlook for gross margins
CFO Chris Bellairs predicted the exit rate for fiscal 2023 won't be "at that high watermark" as Hain Celestial's high 20s gross-margin average for fiscal 2021.  "But we'll be getting pretty close," he said.
"We made great progress in 2021, took a big step backwards in all of fiscal 2022 and at the beginning of fiscal 2023," he added. "But as I see '23 playing out and we lay out our vision for '23 and beyond, we're pretty optimistic that the opportunity remains out there for us in gross margin improvement."
Focus on five core categories
Davison said she's repeatedly been told how the business is "so big and complex."
With 32 brands, Davidson said Hain Celestial is focused on five core categories: better-for-you snacks, beverages, baby and kids, meal components and personal care. 
"I like the fact that we're in categories that are repertoire categories for the consumer, so they fit into their everyday lifestyle," Davidson said. "They're not small indulgences, they're not extravagances. They're everyday repertoire products."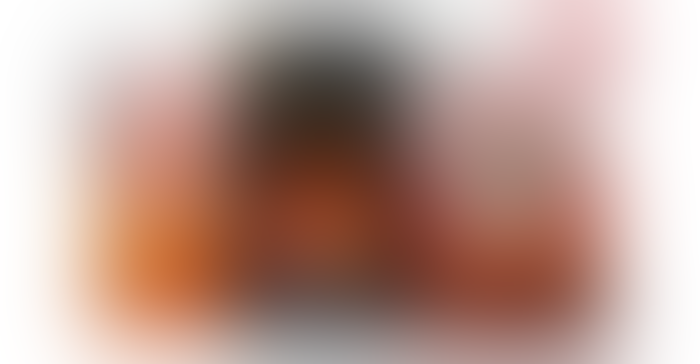 Brands that are driving growth
Hain Celestial is looking to rebound, led by its flagship better-for-you snacking category. Look for growth from brands like Terra, Garden of Eatin', ParmCrisps and Sensible Portions, which includes better-for-you snacks like Garden Veggie Straws.
"It's been in fits and starts for various brands," Davidson said.
After Hain Celestial reset the base of ParmCrisps with an impairment last quarter, the brand is now showing growth, but it's off a much smaller base than before. Terra Chips brand has faced supply chain issues in the past year, and Hain Celestial is still recovering as it gains distribution.
"Sensible [Portions] is the big turnaround story," Davidson said, noting its sales are up about 8% in the last 12 weeks.
The brand also continues to grow distribution points. "Our issue with Sensible was high awareness, high distribution, but the velocities weren't where they needed to be because of all the competition in the better-for-you snacking category," she said.
After going completely quiet in promo dollars and marketing, Hain Celestial resumed marketing and promotions. That's helped, Davidson said, as velocities improve and total distribution points continue to grow. "Sensible is a key brand for growth for us," Davidson said.
Beverage boom
Last year, the beverage category benefited as consumers searched for tea and immunity beverages during the Omicron surge. "So the entire category benefited," Davidson said.
A lot of retailers added a second order cycle and ended up coming in heavy with inventory. "And everybody felt that coming into the fall," Davidson said.
That period has lapsed. After Hain Celestial resumed marketing for Celestial Seasonings, the brand began outpacing the category.
"We're in a period of growth, even though the category is a bit soft," Davidson said, with Celestial Seasonings growing its number of units and dollars.
"It's getting the velocities we would expect," Davidson said.
That's happening before some of the larger retailer resets happen this summer. "The fact that we're seeing that kind of recovery in tea, before we've got any of the big activity coming, gives me a lot of confidence," Davidson said.
Personal care brands need identity
The personal care category has been in a variety of turnaround modes, but overall has really struggled. There have been a few bright spots, including Alba Botanica's suncare line and Avalon Organics, Davidson said.
Some brands have been struggling with identity, though. So Hain Celestial hired new leadership to give each brand a more tailored focus within personal care.
"That will require us to do a pretty significant turnaround," Davidson said.
What happens in the coming months remains to be seen.
Davidson explained: "We needed a right-sized focused and a dedicated team that wasn't a distraction to our food business, but also could appropriately turnaround that business so that we've had optionality and where we take that forward."
Private label meat-free growing
In the meat-free category, Hain Celestial has branded products with plant-based Linda McCartney's as well as unbranded offerings.
"The category is still soft," Davidson said. "But we're actually leading growth in the private-label meat-free category."
Branded meat is just starting to recover as consumers still struggle with price points. "The U.K. markets struggled much more economically in the macro environment than we even see in the U.S.," Davidson said, adding, it still hasn't stabilized like the greater U.S. economy.
Shifting spending, reducing debt  
Davidson said Hain Celestial's selling, general and administrative expenditures are expected to stay the same. Where that money is allocated isn't. Expect a shift in how it's being spent. Look for the focus to shift geographically and within categories.
"It's making sure that we're sweating every dollar in the P&L to ensure that it is providing the appropriate fuel," Davidson said.
"Hain's history has been growth through acquisition," Davidson said. "And then reshaped through divestiture."
With a variety of new businesses, Davidson says Hain Celestial needs to build the operating model to effectively drive growth in those business while tightening up the should-cost structure across every part of the business.
"That's what you should see us lay out on investor day around this larger transformation around plan," Davidson said, later adding. "The number one priority is reducing debt."
Subscribe and receive the latest updates on trends, data, events and more.
Join 57,000+ members of the natural products community.
You May Also Like
---