Nutrition Capital Network Deal Download: December 2019
Nutrition Capital Network Deal Download: December 2019
The year's biggest merger involves DuPont Inc., while ingredient deals dominated the month's investment news.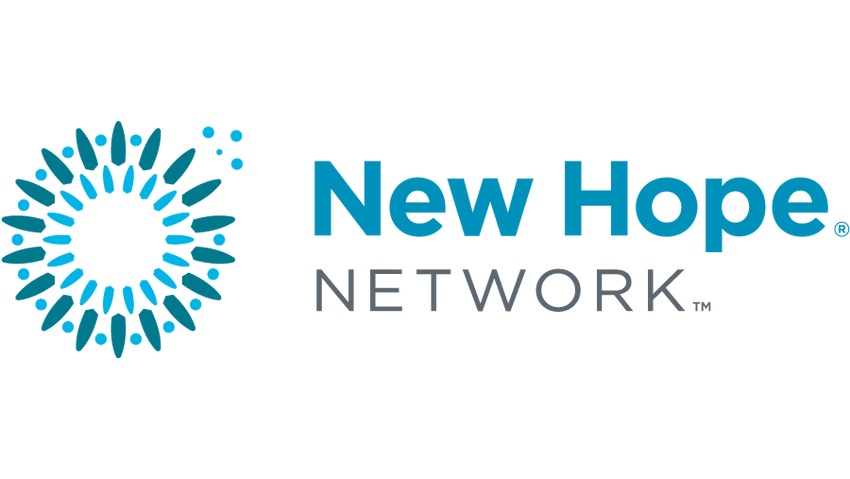 Nutritional ingredient deals
Nutrition Capital Network (NCN) had to wait until the end of the year to enter 2019's biggest deal into the NCN Transaction Database—a blockbuster merger between International Flavors & Fragrances Inc. (IFF) and DuPont Inc.'s nutrition and biosciences unit. IFF is merging with the $26.2 billion DuPont unit in a deal valuing the combined company at $45.4 billion. DuPont's divestiture creates a global player in ingredients for food and beverage, health and wellness, and personal care markets with estimated 2019 pro forma revenue of more than $11 billion. The merger creates leadership positions in enzymes, cultures, soy proteins and probiotics, among other categories, IFF stated.
Also in December, Manna Tree Partners was the anchor investor in a $12.7 million Series C round in food technology company Nutriati. The Open Prairie Rural Opportunities Fund participated. Nutriati uses proprietary technology to make protein, flour and oil ingredients from beans, peas, lentils and chickpeas. Nutriati was a presenting company at the NCN Ingredients & Technology Investor Meeting in 2018.
Balchem Corporation acquired Zumbro River Brand Inc., a specialist in branded and contract-manufactured high protein and specialty extruded snacks, cereals and crisps. Zumbro will join Balchem's Human Nutrition and Health Segment. Balchem reported third quarter net sales ended Sep. 30, 2019, of $158.6 million, up 2.3% compared to the prior-year quarter, with record sales in Human Nutrition and Health and Specialty Products.
Private equity firm Riverside Co. acquired HealthTech BioActives from Spanish pharma company Ferrer. HealthTech makes excipients, flavorings and sweeteners for the pharmaceutical, nutraceutical and cosmetic industries and had total sales of €51 million in 2018 ($58.4 million on Jan. 1, 2019). Products include bioflavonoids, natural flavors and vitamin B12 derivatives.
Healthy food & snack deals
PepsiCo Inc. expanded its healthier snacks portfolio by acquiring BFY Brands from private equity firm Permira. A branded and contract manufacturer, BFY makes PopCorners better-for-you popped corn snacks, Flourish Veggie Crisps and Flex Protein Crisps with soybean and cassava. It will report to PepsiCo's Frito-Lay North America division.
European investment firm True invested £26 million ($33.7 million on Dec. 24) in Soulfresh, a better-for-you food and beverage company with 11 own-brands in kombucha, plant milks, vegan chocolate and plant-based meat alternatives. Soulfresh is distributed in the United Kingdom, France, Spain, Australia, New Zealand and South Africa.
The meat company Shenandoah Valley Organic closed a $15 million funding led by NRV with participation from Open Prairie and existing investors. Founded in 2014 by a sixth-generation farmer, SVO highlights traceability, linking products on the shelf back to the family farm that produced them.
Babyfood company Yumi announced another $8 million in funding from Allbirds, Warby Parker, Harry's and Sweetgreen, among others, bringing its total raised to $12.1 million, Techcrunch reported. Yumi ships freshly made organic baby food directly to consumers.
Meat & dairy alternative deals
Perfect Day, a developer of animal-free dairy products, closed a $140 million Series C funding round led by Temasek. Perfect Day has developed dairy microflora that, via fermentation, produce the casein and whey protein found in milk. Perfect Day plans to announce its first commercial partnerships early next year.
Gary Hirshberg, co-founder and former CEO and chairman of Stonyfield Organic, invested in Hälsa Foods, a maker of dairy-free yogurt from whole grain oats. Danone Manifesto Ventures and the founder and CEO of Orgain also participated.
Evolution Meats, a Dutch start-up that produces vegan meat substitutes and snack products, received an undisclosed investment from Unovis Partners' New Crop Capital fund. The company's first product, the Green Doner Kebab, is available in the Netherlands in restaurant chains and from foodservice wholesalers.
Daring Foods, a plant-based chicken alternative made from five non-GMO ingredients, announced a strategic partnership with family-run butcher and food service supplier Rastelli Foods Group. Rastelli will act as exclusive national distributor and support Daring's expansion into direct-to-consumer delivery in February.
Bond Pet Foods Inc. completed a seed funding of $1.2 million led by Lever VC for "clean-meat" products. Bond's proprietary process adds animal muscle protein genes to a microbe such as yeast and via fermentation produces proteins nutritionally identical to their meat counterparts.
Healthy beverage deals
Molson Coors expanded outside the beer category with a multi-year partnership and significant minority equity investment in beverage incubator L.A. Libations, which has been helping Molson Coors expand the Clearly Kombucha brand it acquired in June 2018. Molson Coors will have the option to purchase in full those brands created by L.A. Libations.
Culligan is acquiring publicly traded AquaVenture in an all-cash transaction valued at approximately $1.1 billion including debt. AquaVenture has two operating platforms: Quench point-of-use filtered water systems for commercial and institutional customers, and Seven Seas desalination and wastewater treatment solutions. AquaVenture expected revenues of around $200 million for the full year 2019.
Tech-enabled deals
FoodMaven, an online marketplace dedicated to eliminating food waste, closed a Series B financing of $15.3 million with investment from an undisclosed Series A investor and Tao Capital Partners. FoodMaven creates new pathways for "lost food" due to oversupply, out-of-spec or local food without effective distribution channels.
Neurosciences startup Humm raised an additional $2.6 million seed round to launch a wearable patch and software app designed to strengthen neural circuits that regulate "working" memory. Blueyard Capital led the round. The U.S. Air Force has ordered 1,000 patches that will be used in a clinical trial at the Air Force Academy, according to Venturebeat.com.
Moodwork, a startup focused on wellbeing in the workplace, completed €2 million ($2.2 million on Nov. 29) round led by Newfund, according to EU Startups.com. Serving both businesses and employees, Moodwork offers desktop and mobile tools to measure quality of work life and follows up with personalized content, including input from psychologists and coaches.
Fitness deals
One World Fitness PFF, owner and operator of Planet Fitness clubs in Philadelphia and New Jersey, acquired San Diego Fitness. The transaction represents One World Fitness' first add-on acquisition since a majority investment from Centre Partners in March. San Diego Fitness has seven clubs in Southern California.
Eco-packaging deals
Finnish startup Sulapac raised €15 million ($16.6 million on Dec. 11) to scale up and go international with its sustainable and biodegradable alternative to plastic straws. Backers included Chanel, Mousse Partners, Sky Ocean Ventures, Bonnier Ventures and Lifeline Ventures.
Cannabis deals
Vertosa (formerly Nanogen), a cannabis technology company providing customized emulsion systems for cannabis-infused products, closed a $6 million seed round co-led by AFI Capital Partners and Welcan Capital. Vertosa customizes solutions for the food, beverage, health and beauty industries; it sought investments from key players in food and beverages to bridge the gap between the mainstream consumer market and the cannabis industry.
Disclaimer: NCN does not warrant the accuracy, reliability, or timeliness of any NCN news item. Before relying on any NCN News item the information should be independently verified.
Subscribe and receive the latest updates on trends, data, events and more.
Join 57,000+ members of the natural products community.
You May Also Like
---