Nutrition Capital Network Deal Download: February 2019
Nutrition Capital Network Deal Download: February 2019
Nutrition Capital Network reviews and analyzes transactions in the natural and organic products industry, which was quite busy with transactions in pet food, alternative proteins and healthy foods.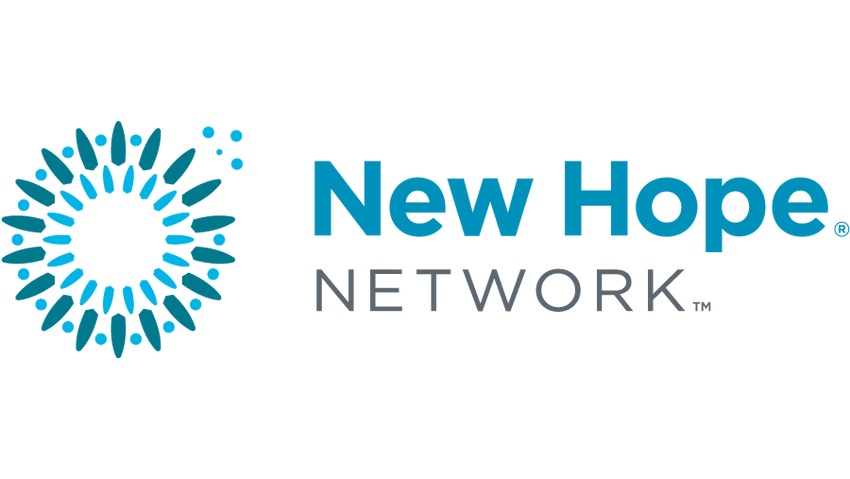 NCN presenter update
February was a big month for past NCN Presenting Companies, headlined by Manitoba Harvest being acquired by cannabis company Tilray Inc. from The Compass Group and other shareholders for up to CA$419 million (US$316.3 million on Feb. 20). Vertically integrated Manitoba Harvest sells hemp seeds, oil, granola, protein powder, and milk alternatives, generating CA$94 million (US$68.9 million on Jan. 2) in gross revenue in 2018. It plans to launch hemp extracts with cannabidiol (CBD) and hemp wellness bars this summer. Manitoba Harvest was an NCN Presenting Company in 2008, later receiving a Series A investment led by Canadian venture capital firm Avrio before being sold to Compass in 2015 for CA$132.5 million (US$106.5 million on June 8, 2015).
In nutritional ingredients, Epogee, producer of patented fat-replacement and flavor-enhancement ingredients, raised $8.3 million in funding, led by a HG Ventures. Epogee's technologies can reduce calories from fat by up to 92 percent without impacting food's taste, texture or appearance; it currently has GRAS status for applications including confectionary, baked goods, frozen desserts and peanut butter. Epogee ingredients are made from natural, non-GMO vegetable oils. Epogee presented at the Fall 2016 NCN Investor Meeting.
Other past NCN Presenters achieving growth milestones included Back to the Roots, which announced a $3 million Series C led by publicly traded Central Garden & Pet and joined by new investor Blue Scorpion Investments. Back to the Roots makes ready-to-eat organic breakfast cereals and ready-to-grow indoor gardening kits which it distributes in national retailers like The Home Depot, Target, Lowe's, and Whole Foods. Back to the Roots was an NCN Presenting Company in 2015.
Kidfresh, a brand of better-for-you children's frozen meals, closed a new round of funding led by existing investors Monogram Capital Partners, Emil Capital Partners and AccelFoods. "Emil Capital has been an early partner of Kidfresh, and we continue to see the growth acceleration that we were counting on," said managing partner and COO of Emil Capital Marcel Bens. Kidfresh, which raised a $10 million Series B in 2017, was an NCN Presenting Company in 2007.
Multinational deals
One of the largest deals of the month was Unilever's acquisition of the United Kingdom's largest healthy snack brand, Graze, from The Carlyle Group. Sky News reported the acquisition price as £150 million ($195.9 million on Feb. 5). Graze was founded in 2008 as a snack-box delivery service and sells bars, packaged nuts and seeds, dips and other snacks at retail and online. Carlyle bought a majority stake in 2012; during Carlyle's ownership Graze expanded into mainstream retail stores in the United Kingdom and United States, including Costco and Target.
Not all corporate expansions into the nutrition and health & wellness space pan out. Hormel Foods announced selling its CytoSport business, including Muscle Milk protein drinks, to PepsiCo for $465 million in cash. Hormel acquired CytoSport Holdings in 2014 from the Pickett family and TSG Consumer Partners for approximately $450 million to boost its non-meat and portable protein options. (CytoSport had annual sales of around $370 million at the time.) But in 2017 Hormel reported a sharp decline in Muscle Milk RTD beverages, citing competition in the convenience channel, and Hormel said CytoSport posted total net sales in fiscal 2018 of about $300 million. CytoSport may find itself in more familiar surroundings at PepsiCo, which counts Gatorade protein shakes in its beverage portfolio.
Campbell Soup Company announced selling its personalized nutrition company Habit to gut microbiome company Viome. Habit develops customized nutrition plans based on at-home test kits that measure consumers' nutrition-related blood, metabolic and genetic biomarkers. Habit originally explored meal delivery but currently partners with Amazon Fresh so users can get home delivery of ingredients for their personalized recipes. Campbell invested $32 million in Habit in 2016. The capital- and labor-intensive meal kit business model is proving challenging. Campbell was also a strategic investor in the meal kit company Chef'd, which closed its doors last summer.
Pet food deals
According to Nielsen, pet food and treats in 2018 in the United States grew 5 percent to nearly $33 billion: E-commerce sales increased 53 percent for the year; mainstream retail 1.7 percent, and pet superstores and neighborhood stores less than 1 percent (figures for 12 months ended June 2018). Natural dog food sales were up 43 percent.
Global flavor and fragrances company Symrise AG acquired three Missouri pet-food-ingredient businesses from Darrco LLC for approximately $900 million in debt and equity, characterizing the move as a "strategic acquisition of an all-natural nutrition business with annual sales of $220 million." In 2014, Symrise acquired Diana, a French manufacturer of natural flavors and pet food ingredients for $1.8 billion.
Chrysalis Acquisition Partners Inc. acquired a majority equity ownership interest in Phoenix Imports Inc., a distributor of premium, natural, single-ingredient meat and bone dog treats under the Open Range and Exeter Farms brands. Phoenix says its suppliers raise livestock on grass that is free of hormones, antibiotics, steroids and preservatives.
Red Collar Pet Foods acquired Hampshire Pet Products, a co-manufacturer of corporate brand pet treats, in addition to making natural and organic products. Red Collar is owned by Arbor Investments, which acquired the private-label pet food manufacturing business of Mars Petcare in December 2018 and renamed it Red Collar.
Nutritional ingredient deals
Glanbia Nutritionals, a subsidiary of Glanbia plc, is acquiring non-dairy ingredients company Watson Inc. for $89 million. Watson makes custom nutrient premixes, specialty nutrients and bakery ingredients for the dietary supplement and food industries, generating 2018 revenue of $101 million. Watson broadens Glanbia's capabilities and geographic footprint in the United States. Glanbia grew total revenues by 4.6 percent in fiscal 2018. The key driver of growth was branded and nutritional ingredients platforms, with the Nutritional Solutions component of Glanbia Nutritionals delivering 3 percent revenue growth and Glanbia Performance Nutrition, which houses sports nutrition and fitness brands like Optimum Nutrition, Isopure and thinkThin, up 9.5 percent
Avril Group of France announced the acquisition of Germany's Lecico, a supplier of non-GMO lecithin and phospholipids. "The acquisition of Lecico marks an important stage in the acceleration of our products and services offer[ing] for health and nutrition businesses," said Olivier Delamea, general manager of Avril's oils and condiments business. Avril had revenues of €6.2 billion in 2017 ($7.4 billion on Jan. 2, 2018).
Alternative protein deals
In France, Ÿnsect raised a $125 million Series C round, characterized as the largest ag-tech investment outside the United States. Ÿnsect breeds mealworms and turns them into protein for fish feed, pet food and organic fertilizers. Funds will be used to build the world's biggest insect farm. Previously, one of the largest ag-tech investments in Europe was AgriProtein's $105 million raise last summer for an international waste-to-insect farming business.
Sustainable Bioproducts, a biotechnology company developing a way to grow edible protein, raised $33 million in Series A financing led by 1955 Capital, with participation from ADM Ventures and Danone Manifesto Ventures. Sustainable Bioproducts' technology emerged from research into "extremophile" organisms that live in Yellowstone National Park's volcanic springs; this led to the development of an innovative fermentation technology for growing protein "with great nutritional value and minimal impact on the environment," the company said.
Perfect Day, a developer of animal-free dairy products using fermentation technology, raised $24.7 million and received its first patent for use of animal-free dairy proteins in food applications. According to the company, the raise signifies the largest Series A in the history of the emerging food tech space. Temasek led the round.
The Good Food Institute (GFI) announced 14 research grants in the field of plant-based and cell-based (lab-grown) meat. Awardees come from the United States, Canada, China, Estonia, Serbia, Norway, Israel and the UK; GFI received 66 submissions from 18 countries.
Personal care deals
Consumer desire for healthier, more sustainable personal care products translated into two deals in February. P&G, maker of Always and Tampax, is acquiring This Is L., which makes organic tampons and pads without pesticides, chlorine, fragrances or dyes. The company also has a subscription service for natural latex condoms that are glycerin- and paraben-free. For every L. product purchased, a donation is made to help make feminine care products accessible to girls and women in need.
Lerer Hippeau announced the addition to its portfolio of By Humankind, a personal care brand that aims to reduce single-use plastics. Lerer Hippeau led the seed investment, reported at $4 million, with participation by Red Sea Ventures and others. Founded in 2018, By Humankind is a direct-to-consumer brand offering refillable deodorants, shampoo bars and mouthwash tablets by subscription.
DeMert Brands, parent company of Not Your Mother's haircare brand, received a strategic growth investment from Main Post Partners. The Not Your Mother's Naturals line offers products that are cruelty-free and contain no sulfates, phthalates, and synthetic dyes.
Household cleaning deals
Unilever acquired The Laundress, an eco-friendly line of laundry and home-cleaning products. The Laundress was founded in 2004 by two fabric-care experts on a mission to revive the lost art of laundry care and now has 85 premium, eco-friendly products. The Laundress will still operate from its New York, New York, headquarters, led by its co-founders.
Aunt Fannie's, a purveyor of "microbiomic" household products and essential oil pest solutions, closed a $5 million financing. The new round brings total funding to $10.5 million and was led by existing investors, including Monica Nassif, founder of the Mrs. Meyer's brand and the eco-cleaning brand Caldrea.
Beverage deals
Reed's Inc. natural sodas generated gross proceeds of approximately $16.2 million from a public offering to be used for accelerated growth, product launches, sales and marketing, working capital, and general corporate purposes. Established in 1989, Reed's is known for ginger beer made with fresh ginger and also makes Virgil's natural craft sodas.
Rowdy Mermaid Kombucha completed a $3.5 million Series A funding led by KarpReilly, which also backed Spindrift, KeVita, and Zola Coconut Water. Rowdy Mermaid is giving up about 22 percent of equity to investors, according to The (Boulder) Daily Camera. Rowdy Mermaid's low-sugar kombucha beverages are infused with lavender, ginger and other botanicals for added functionality.
Szent, a bottled water startup, announced closing a $2.2-million financing. Launched in October 2018, Szent's patented scent ring is infused with natural oils and attached to the neck of the bottle to channel flavor through the sense of smell. In 2017 Szent raised $1.5 million in seed financing.
Healthy food deals
Good Culture, a self-styled disruptor in the cottage cheese category, announced an $8 million funding round led by CAVU Venture Partners, with significant investment from 301 INC, General Mills' venture unit, and Almanac Insights. Good Culture makes high protein organic yogurt without stabilizers, thickeners or artificial preservatives and sources its raw materials from pasture-raised stock on family farms. CAVU and 301 INC previously invested in 2016.
Low-Carb High-Fat LLC, a subsidiary of Disruptive Enterprises, a ketogenic lifestyle company, announced raising $7.75 million in a Series A financing from One Better Ventures LLC. LCHF brands include KetoLogic meal replacements and FBOMB natural nut butters and oils.
Little Spoon, a direct-to-consumer baby food and early childhood nutrition company, closed $7 million in venture capital, with significant investment from Vaultier7, Kairos, a founding member of Chobani and others. Little Spoon produces fresh, healthy organic baby food made without preservatives or extreme heat. Parents can get recommended meal plans or customize the meals, which come in recyclable containers complete with spoons.
Everbowl, a fast-casual restaurant chain serving "build your own" superfood bowls, secured $3 million in funding from Serruya Private Equity. Bowls are made using superfood bases such as acai, pitaya, graviola and acerola, which Everbowl sources from its production facility in Brazil. Everbowl operates 17 locations in Southern California and is slated to open as many as 45 by the end of 2019.
Alantra Private Equity fund acquired a majority stake in Frías Nutrición of Spain. Founded in 1919, Frías produces and distributes beverages made from oats, soybeans, almonds, coconut and rice, plus other healthy products, mainly for the private label segment. With turnover of €60 million ($67.8 million on Feb. 12), Frías Nutrición has more than 130 employees and a production plant in Burgos.
Tierra Farm, a certified-organic manufacturer and distributor of nuts, dried fruits, granola, coffee, and chocolate, acquired Power of 3 Nutrition, a seed blend company. Tierra Farm takes a "craft organic" approach and sells through food cooperatives and independently owned grocery stores. Founded in 1999, Tierra Farm was listed on Inc. 5000 in 2017 based on 2016 revenues of $21.4 million.
Technology deals
Beyond Food Inc., a developer of food "upcycling" technology, received $1 million in seed funding for its proprietary Zero Waste Pod which turns "late life" produce into nutritious powders that serve as raw ingredients for consumer products. Beyond Food is also the parent company of TDF Sports, a brand of plant-based functional foods and sports nutrition products.
Wheatsheaf Group Limited acquired 90 percent of Purfresh, a provider of technology to reduce food spoilage in refrigerated ocean shipping containers while avoiding the use of harsh chemicals. Cloud-based proprietary monitoring software provides real-time control over container conditions. The system is typically used for shipping high value fruits such as blueberries, avocados, and mangos.
Fitness deals
Hydrow by CREW, maker of an outdoor reality rowing machine, gained a $20 million growth equity investment led by L Catterton. Founded in 2017 by U.S. National Team Rowing Coach and entrepreneur Bruce Smith, Hydrow offers a live on-river outdoor rowing experience at home. Rowing sessions engage two times more of the body's muscles than biking or running and burn up to 400 calories in a 20-minute workout, according to Hydrow.
Roark Capital acquired an unspecified majority stake in Fitness Connection from LNK Partners. Fitness Connection operates in the "high value, low price" fitness segment and has more than 500,000 members across 41 health clubs in Texas, North Carolina, and Nevada.
CBD and wellness deals
Besides Manitoba Harvest above, other deals in CBD wellness included Prima, a startup championing the therapeutic potential of hemp cannabinoids (CBD). Prima announced a $3.275 million investment led by Lerer Hippeau, with Greycroft and others participating. The startup is launching as an online education-first wellness platform in the first quarter 2019, followed by a line of consumer hemp CBD products in the second quarter. Founded by Christopher Gavigan, who co-founded The Honest Company, Prima's goal is to help clear up confusion surrounding CBD and hemp cannabinoids.
Online CBD brand Sera Labs Inc. announced a $5 million investment from ToroVerde Inc. Sera Labs was created to expand the range of CBD products in the health and wellness, pain management, beauty, and pet categories. Founded and managed by entrepreneur Nancy Duitch, Sera Labs is a female-run company.
The Yield Growth Corp. acquired eight wellness beverage formulas designed to be infused with CBD and THC and one capsule product intended to treat hangovers. The Ayurvedic formulas were developed in India. Yield Growth's existing Urban Juve brand is an Ayurveda-inspired line of skin care products made with Cannabis sativa, hemp root oil, and essential oils.
Dietary supplement deals
Ritual, a direct-to-consumer women's vitamin subscription company, announced $25 million in Series B funding spearheaded by Norwest Venture Partners, Forerunner Ventures and Founders Fund. Some of the new capital will be used for an independent clinical study. Founded in 2015, Ritual differentiates its vitamins based on ingredient transparency and traceability. The company says it has transformed women's behavior, with 59 percent of customers surveyed saying they didn't have a consistent vitamin habit prior to trying Ritual.
Disclaimer: NCN does not warrant the accuracy, reliability, or timeliness of any NCN news item. Before relying on any NCN News item the information should be independently verified.
To sign up for NCN newsletters, which are sent twice a month, visit NCN News.
Subscribe and receive the latest updates on trends, data, events and more.
Join 57,000+ members of the natural products community.
You May Also Like
---
Sep 20 - Sep 23, 2023
Natural Products Expo East is the East Coast's leading natural, organic and healthy products event.
Learn More