Nutrition Capital Network Deal Download: January 2020
Nutrition Capital Network Deal Download: January 2020
Investors are increasingly backing plant- and cell-based proteins, as well as CBD products. Deals in the healthy beverage category arena are also becoming more popular.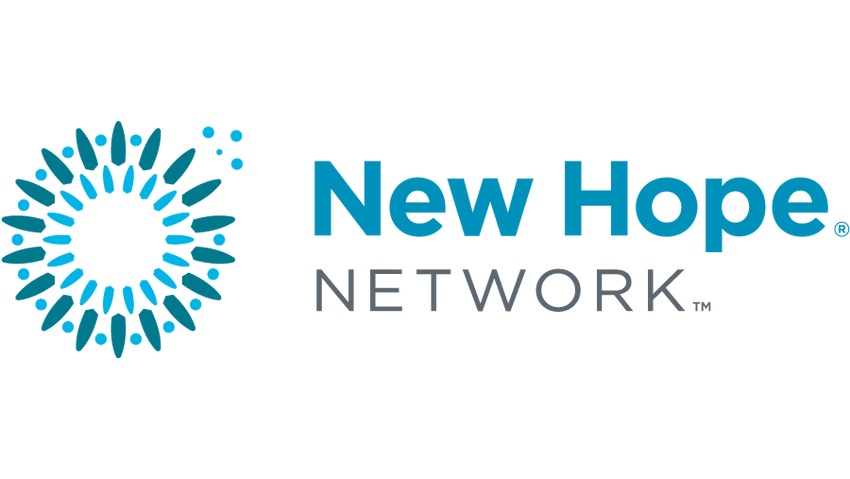 Animal-free food deals
Investors started 2020 doubling down on the plant- and cell-based protein revolution challenging the mainstream meat, seafood and dairy industries. In 2019, meat-alternative tech firms ranked among the largest deals in the NCN Transaction Database, with Impossible Foods closing a $300 million Series E for its plant-based substitutes and Beyond Meat's IPO raising $241 million. In 2020, the category kicked off with Memphis Meats and a $161 million Series B round, bringing the company's total raise to more than $180 million for producing meat directly from animal cells. SoftBank Group, Norwest and Temasek led the round, which extends the Memphis Meats' investor coalition to Asia.
Sales of plant-based meat alternatives in the U.S. have risen from $118.7 million in 2017 to $192.1 million in 2019, according to The NPD Group, cited by NBC News in November. More telling for investors, NPD found 89% of consumers who regularly use plant-based dairy and protein alternatives (16% of U.S. consumers overall) did not identify as vegan or vegetarian, indicating just how mainstream the plant-based foods opportunity really is.
Seafood substitutes also made headlines in January, with Gathered Foods, inventor of Good Catch vegan seafood products, closing an oversubscribed $32 million-plus Series B round led by Stray Dog Capital and Rocana Ventures. Good Catch products are made with a proprietary legume blend and flavored with seaweed and algae extracts. New funds will be used for international expansion, a new manufacturing facility and product launches.
Competition to develop cellular and plant-based meat and dairy alternatives is international. In the United Kingdom, This raised approximately $6 million in seed funding led by investment fund Backed, according to news reports. The company's chicken and bacon substitutes are made from non-GMO legumes using heat, pressure and water to create a fibrous meat-like texture.
In Germany, biotech start-up Legendairy Foods GmbH announced $4.5 million in seed funding from Agronomics, M Ventures (Merck KGaA's venture capital arm), CPT Capital and others. Legendairy is a cellular agriculture company developing animal-free dairy products based on milk proteins produced via fermentation.
Biotech firm TurtleTree Labs of Singapore completed a pre-seed funding round led by Lever VC to create milk from animal cells and disrupt the baby formula industry. TurtleTree says it has developed a proprietary technology that uses mammary cells to produce real, full milk in clean food production facilities.
Swedish startup Noquo Foods announced a €3.25 million ($3.6 million on Jan. 23) seed round to fund its plant-based cheese alternative business with 10 new investors joining, including Astanor Ventures, Northzone, Inventure, Creandum and the CEO of MondeNissin Group, owner of Quorn. Noquo, which is at the lab stage, is hiring food scientists and product developers to build out its team.
New Age Meats, a company making meat from animal cells by applying automation and data science, closed $2.7 million in seed funding led by led by FF Venture Capital.
Personalized nutrition
Personalized medicine has yet to go mainstream, but multinationals are building positions, and private equity investors are following this tech-enabled trend closely.
In January, Atrium Innovations, a Nestlé Health Science company, announced the acquisition of LivingMatrix, a cloud-based, personalized medicine platform. "Our goal is to further scale our personalization platform through integrating LivingMatrix with our existing PureGenomics platform and future healthcare provider patient-management systems providing the most comprehensive solution in the industry," said Kyle Bliffert, president of Atrium Innovations. This follows Nestlé Health Science's purchase of Persona personalized vitamins last year.
Vivante Health announced a $5.8 million Series A1 round to develop GIThrive, a digital health program for people suffering with chronic digestive problems. GIThrive features an at-home microbiome test kit that shows bacterial imbalance in the gut, a personal digestion monitor to identify food sensitivities using a breath test, therapeutic nutrition and support from gut health experts via the GIThrive app.
CBD health & wellness deals
Under federal law, cannabidiol (CBD) in food and beverages is still regarded as an unapproved additive and CBD cannot be marketed as a dietary supplement. Despite regulatory uncertainty, 76% of natural products companies surveyed in August 2019 said they plan to launch CBD/hemp extract products in the next two years, up from 65% in January 2019, according to Nutrition Business Journal's Hemp & CBD Guide 2.0.
Last year, the NCN Transaction Database recorded more than 30 CBD deals in the Nutrition and Health & Wellness Industry, with several involving Canadian cannabis companies seeking a platform in general health and wellness. In January, the CBD category kicked off with HeavenlyRx Ltd., a Canadian CBD wellness portfolio company, acquiring a majority share in PureKana LLC, a maker of CBD oils, capsules, topicals, gummies and pet products. HeavenlyRx views PureKana as a potential flagship brand that will accelerate its growth.
Internationally, the vertically integrated cannabis company Flora Growth Corp. of Toronto, Ontario, Canada, entered into a letter of intent with Latin Canada Pharma Inc. to acquire Grupo Farmaceutico Cronomed of Bogotá, Colombia, a maker of medical products, dietary supplements, meal replacements, protein powders, etc. The companies will explore how Flora's organic CBD oil can be used to improve Cronomed's product line.
Healthy beverage deals
Plant-based milk company Califia Farms completed a $225 million Series D financing led by the Qatar Investment Authority. After starting out as a juice company, Califia transitioned to almond milk and has since added oat milk, coconut milk, dairy-free probiotic yogurt drinks and plant-based creamers. Funds will be used to launch additional beverage lines.
The Coca-Cola Company purchased Fairlife LLC outright from joint venture partner Select Milk Producers, increasing its ownership from 43% to 100%. Fairlife has a patented cold-filtration process that reduces natural sugars while concentrating the protein and calcium found in cows' milk. Offering high-protein shakes and ultra-filtered and lactose-free milk, Fairlife surpassed $500 million in retail sales last year, according to Coca-Cola.
Cott Corporation is acquiring Primo Water Corporation in a cash and stock deal worth approximately $775 million. Primo provides water dispensers, purified bottled water and self-service refill drinking water in the United States and Canada. The combination of Cott and Primo, plus the likely sale of Cott's lower-margin coffee and tea business, would transition Cott into a pure-play water company. The merged company will have approximately $2 billion in combined water sales worldwide. Earlier in January, Cott acquired water cooler companies Clearwater in Hungary and Watercooler Gigant in the Netherlands.
Makers of Olipop, a sparkling prebiotic beverage, raised $10 million in a Series A round, according to Bevnet. A can of Olipop contains plant ingredients for digestive health, providing soluble fiber and botanicals like ginger, slippery elm, kudzu root, nopal cactus and marshmallow root. Existing investors Monogram Capital Partners, Rocana Capital, Finn Capital Partners, Boulder Food Group and Collaborative Fund backed the round, with first time investor Döhler Ventures participating.
OWYN (Only What You Need), a brand of plant-based protein beverages, announced an undisclosed growth investment led by PowerPlant Ventures. OWYN's beverages are made with a proprietary blend of flax, pea protein and pumpkin seed, and are free from the top eight allergens.
Organic beverage company Purity Organic Inc. started rolling out expansion plans in January by adding the Sweet Leaf Tea and Tradewinds brands to its portfolio through the acquisition of Dunn's River Brands Inc. Sweet Leaf Tea is an organic iced tea brand; Tradewinds is a premium slow-brew bottled tea sold primarily in the Great Lakes region. Purity Organic sells organic juices, coconut water, sparkling water and teas.
British start-up Dash Water raised approximately $2 in a Series A round. Founded in 2017, Dash Water produces sugar-free sparkling waters using surplus fruit and vegetables that would otherwise go to waste. Dash is currently available in 12 international markets and is seeking further expansion.
Blue Point Capital Partners acquired Country Pure Foods Inc. in partnership with management. Country Pure has been a processer, packager and distributor of branded and private label beverages for more than 70 years. It recently acquired Sidekicks fruit and vegetable juice frozen desserts and has expanded into plant-based beverages like almond milk.
Healthy food deals
The natural, organic and functional food segment featured two gluten-free deals. Quinoa Corporation, owner of Ancient Harvest and a portfolio company of Encore Consumer Capital, acquired Pamela's, "uniting two heritage gluten-free brands." Founded in 1988, Pamela's makes gluten-free snack bars, cookies, flour, pancake mixes and pasta. Ancient Harvest started in 1983 and makes gluten-free packaged foods and hot cereals and ancient grains. The acquisition more than doubles the business under Quinoa Corporation's management.
Haven's Kitchen, a cooking school and café known for fresh refrigerated sauces, announced $2 million in seed funding. Investors included LiDestri Food and Drink, Gwyneth Paltrow, Rachael Ray and the founders of RxBar. The non-GMO, vegan and gluten-free sauces "are reinventing the $23 billion U.S. sauces and condiments market that has long been dominated by large, shelf-stable incumbents," according to a company statement.
Oh My Green, a provider of healthy food for the workplace, acquired Byte Foods, the food distribution and logistics division of Byte Technology. Thanks to Byte Technology's credit-card-operated refrigerated kiosks, Oh My Green's reach will extend to hundreds of additional locations in workplaces, hospitals, government facilities and universities.
Blue Horizon Ventures, a backer of Beyond Meat, announced a seven-figure investment in the vegan confectionary firm LoveRaw in the U.K. LoveRaw makes vegan chocolate-butter cups using organic fair trade chocolate and no palm oil.
Ingredient deals
ADM expanded its Brazilian operations by acquiring Yerbalatina Phytoactives, a manufacturer of natural and organic plant-based extracts and ingredients. Yerbalatina makes botanical materials, organic vegetable milks and organic powdered fruit and food coloring.
The Austrian fruit, starch and sugar group Agrana acquired its long-standing distribution partner, the U.S. company Marroquin Organic International Inc. Marroquin Organic was founded by Grace Marroquin in 1991 when she recognized the need for certified organic, specialty ingredients in the U.S. market. The company has grown to over $20 million in annual revenue.
Green Boy Group Inc. acquired Sweet Nature Inc., an importer and distributor of specialty non-GMO and organic syrups. Green Boy was founded in 2016 to meet demand for non-GMO and organic food ingredients by connecting high quality producers from overseas with premium food manufacturers in North America.
Sports nutrition deals
TB12, a sports nutrition brand co-founded by Super Bowl champion Tom Brady, acquired the VitalFit Nutrition brand of plant-based fitness recovery products.
Eco-packaging deals
Nestlé announced it would invest as much as $2.1 billion to shift from virgin plastics to food-grade recycled plastics and to develop innovative sustainable packaging. In addition to conducting research through the Nestlé Institute of Packaging Sciences, the company will launch a venture fund worth more than $258 million focused on sustainable packaging.
Disclaimer: NCN does not warrant the accuracy, reliability, or timeliness of any NCN news item. Before relying on any NCN News item the information should be independently verified.
Upcoming events
NCN All-Star Pitch Showcase at Expo West
Thursday, March 5
Anaheim Convention Center
Anaheim, California
The NCN All-Star Pitch Showcase is Nutrition Capital Network's new, exclusive session at Expo West purpose-built for investors, featuring top innovators from the 2019 NCN cohort.
NCN XXVI Spring Investor Meeting
April 21-22
Current at Chelsea Piers
New York, New York
The XXIV Spring Investor Meeting will focus on full-spectrum hemp/CBD and women/minority-owned businesses. Presenting companies will not fall into these categories exclusively.
Vitafoods Europe
May 11
Palexpo, Geneva, Switzerland
After a discussion on market, product and investment trends, leading European nutrition science and health & wellness investors will discuss strategy, transactions and preferred categories. At least 10 companies will present their business plans.
Subscribe and receive the latest updates on trends, data, events and more.
Join 57,000+ members of the natural products community.
You May Also Like
---