Nutrition Capital Network Deal Download: July 2019
Nutrition Capital Network Deal Download: July 2019
During July, the natural products industry saw lots of activity in natural foods, plant-based foods and, of course, CBD.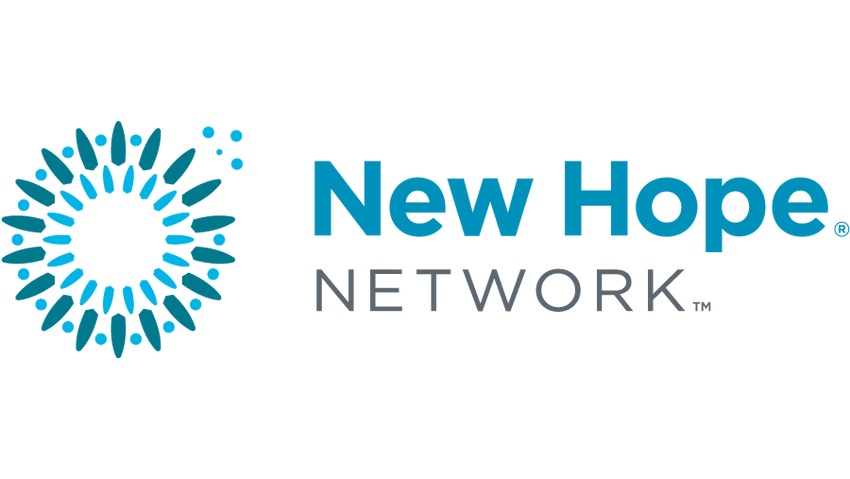 Plant-based food deals
U.S. shoppers are making more room in their baskets for plant-based foods, according to new SPINS retail data released by the Plant Based Foods Association and The Good Food Institute. Sales of plant-based foods that directly replace animal products grew 11% to $4.5 billion in natural and conventional grocery channels in the year to April 21, 2019; since April 2017, sales have increased 31%.
In July, dealmakers participating in this food trend propelled by health, ethics and environment, included frozen food giant McCain Foods, which spearheaded a $7 million investment in NUGGS. Founded by 19-year-old Australian tech entrepreneur Ben Pasternak, NUGGS has developed "chicken" nuggets made from texturized pea protein. The food-tech startup also embraces "iterative innovation" based on consumer feedback—an approach McCain believes will help accelerate growth.
In the emerging seafood-substitute category, Gathered Foods, maker of the Good Catch brand, closed a $10 million convertible note round co-led by New Crop Capital and Stray Dog Capital. Its first product is plant-based tuna. Gathered Foods is building a $20 million facility in Ohio capable of producing $100 million in plant-based products each year, according to Forbes.
Non-dairy creamer brand Nutpods closed a funding round with VMG Partners for an undisclosed amount, BevNET reported. Nutpods was an NCN presenting company in 2016. Dairy substitutes were the largest plant based food category at $1.9 billion on 6% growth, according to SPINS.
Plant-based meats manufacturer Emergy Foods received $4.8 million in a round led by University of California-backed venture fund Congruent Ventures, according to Global University Venturing. Emergy also opened new headquarters in Boulder, Colorado.
CBD deals
Early movers in cannabidiol (CBD) products for general retail announced transactions in food, beverages, supplements and natural personal care.
Netherlands-based Natur International Corp. completed a $7.2 million capital round for acquisitions and to help grow sales of its new hemp-infused CBD products. Natur was founded in 2015 to market functional, natural and organic plant-based foods and beverages, including drinks and snacks. It was acquired by Future Healthcare of America at the end of last year.
In beverages, Sweet Reason Beverage Co. raised $2.5 million in seed investment led by Lerer Hippeau for its sparkling flavored waters infused with CO2-extracted CBD from organic Colorado hemp.
Heavenly Rx Ltd., a portfolio company of SOL Global Investments Corp., acquired around 25% of the craft soda brand Jones Soda Co. with an option to increase its stake to 51%. The strategic financing is worth $9 million and will enable Jones Soda to explore the potential for CBD-infused drinks.
In addition, Heavenly Rx is taking a 51% interest in Tru Brands Inc., maker of TruWomen bars and nutritional powders, in exchange for $3.5 million in cash and $2.57 million in stock. Heavenly Rx also agreed to pay $10 million for Airganic LLC, which combines CBD with nutritional supplements in its Envy Hemp capsules line.
In nutritional supplements, Kaleidoscope Labs raised a $4 million seed round led by RRE Ventures. Kaleidoscope offers semi-customized, "stackable" CBD-based supplements, allowing the consumer to use multiple formulations or increase dosage incrementally.
In topical products, vertically integrated Harvest One Cannabis Inc. acquired the specialty biotech company Delivra Corp. with plans to add CBD-infused items. Delivra's existing LivRelief brand of natural creams for joint and muscle pain, nerve pain and other conditions uses a proprietary transdermal system for delivering molecules.
Ingredient deals
Nutritional ingredients kept up a good pace of transactions in the first half of the year and racked up more deals in July. In France, Microphyt, a developer of ingredients from microalgae, announced a $32 million investment led by Sofinnova Partners and Bpifrance. A portfolio of nutritional and functional cosmetic ingredients is under development, and several commercial partnerships have been forged with key players, Microphyt shared.
In the United States, Comet Bio, a manufacturer of healthy ingredients from crop stubble, closed a financing round to help commercialize its flagship products: Arabinoxylan Plant Fiber Extract, a prebiotic dietary fiber that supports gut health, and Sweeterra syrups, which is lower in calories and sugar and higher in fiber than traditional sweeteners. Both ingredients are upcycled from post-harvest leaves and stalks, and represent a reduction in greenhouse gases of over 60% compared to traditional sweeteners, according to the company.
In animal feed, Calysta announced a $30 million investment from BP Ventures to roll out FeedKind protein ingredients globally for aquaculture, livestock and pets. Calysta's sustainable single-cell protein is produced via a proprietary gas fermentation process using naturally occurring non-GM microbes.
Natural food deals
Startups, independents and multinationals all made headlines in the natural and organic food category. Health food veteran Bragg Live Food Products Inc., best known for organic apple cider vinegar and liquid aminos, was acquired by Swander Pace Capital with Dragoneer Investment and others participating. Bevnet reported Bragg's annual sales at approximately $150 million.
TreeHouse Foods Inc. agreed to sell its snacks division to Atlas Holdings LLC for $90 million and plans to use net proceeds to pay down debt. According to Treehouse, its snacks division is one of the largest manufacturers of private label healthy snacks in North America and a leader in the nuts and trail mix categories. Net sales of approximately $670 million were projected for the division in 2019.
4th & Heart, a maker of artisanal grass-fed ghee, closed a $7.6 million series C round led by Harbinger Ventures. 4th & Heart sells flavored ghee, blended ghee-and-oil sprays and chocolate spreads. Founded in 2015 and available in the natural retail channel, the company will be expanding into Target, its first exposure to mass retail.
French dairy giant Lactalis Group acquired Ehrmann Commonwealth Dairy, the U.S. yogurt business of Ehrmann AG of Germany. Ehrmann Commonwealth Dairy makes dairy products under the Green Mountain Creamery and Liebe brands. Lactalis, which already owns Stonyfield and Siggi's yogurt, now has eight factories and more than 2,400 employees in the United States.
Kencko, a "nutrition service" that offers instant smoothie mixes, announced a seed round of $3.4 million. Investors included NextView Ventures, LocalGlobe, Kairos Ventures, Techstars and Max Ventures. The organic smoothies are intended to help Americans get their recommended daily servings of fruit and vegetables. Kencko was co-founded by CEO Tomas Froes, who was seeking an alternative to medication after being diagnosed with acute gastritis. Kencko means "healthy" in Japanese.
Swedish health food company Midsona AB is acquiring Alimentation Santé and its subsidiaries Celnat, Vegetalia and Satoki from Ebro Foods of Spain in a deal valued at €57.5 million ($64.5 million on July 23). The Alimentation Santé group had €35 million ($40.1 million on Jan. 2, 2019) in net sales in 2018. Celnat is in organic cereal processing; Vegetalia and Satoki offer organic vegetarian products and plant-based meat alternatives. Midsona sales amounted to €271 million ($310.6 million on Jan. 2, 2019) in 2018.
In the vegan food arena, dedicated online grocery store Mylk Guys raised $2.5 million from investors including Khosla Ventures, Pear Ventures and Fifty Years, Techcrunch reported. The company's mission is to make it easier for consumers to eat vegan, thereby reducing the environmental impact of animal products.
Bobo's organic hand-baked oat bars raised $5.5 million in Series B1 funding, led by Boulder Food Group. With the assistance of current investors Ridgeline Ventures and BIGR Ventures, Bobo's grew 70% in 2017, 45% in 2018 and anticipates 40% growth in 2019 with this round of financing, Vegconomist reported.
Tierra Farm acquired Señor Sabor, a company selling certified organic spices and seasonings. Tierra Farm will use the spices to enhance its dry-roasted nuts, in addition to marketing organic seasonings. Señor Sabor is the second acquisition by Tierra Farm this year after acquiring Power of 3 Nutrition protein-rich seed blends in February.
PepsiCo is acquiring 26% of Natural Food International Holding Ltd., a natural foods company based in Shenzhen, China, for $131 million. Natural Food International makes products from grains, beans, nuts, dried fruits, and other ingredients and is reportedly China's second biggest health food company.
Children's nutrition deals
Ready, Set, Food! raised $2.2 million led by Amplify.LA to help protect babies from developing common food allergies. Sold by subscription, the daily allergen packets are designed for introduction into a baby's diet as early as four months of age. Aligned with national and international medical guidelines, Ready, Set, Food! says it has the support of more than 300 pediatricians and allergists.
Serenity Kids baby food closed a $1.5 million funding led by Wild Ventures.
Unlike many baby foods with high fruit content, Serenity's low sugar meals emphasize organic vegetables, pasture-raised meat and healthy fats. Packaged in recyclable pouches, the paleo-style meals are designed to mimic the macronutrients in breast-milk. Serenity recently launched nationwide in Whole Foods and will debut in nearly 80 Hy-Vee grocery stores in August.
Supplement deals
Nutritional supplement deals were thin on the ground in the first half of 2019, but July added two: HGGC announced selling a minority stake in veteran branded supplement company Nutraceutical International Corporation to Snapdragon Capital Partners LLC and tech consultancy The Maze Group LLC. The move is expected to strengthen Nutraceutical's omni-channel strategy with experience in digital technology. Since investing in 2017, HGGC says Nutraceutical has made operational improvements "leading to attractive revenue growth and margin improvement."
Buddy Nutrition raised $1.7 million for personalized smoothie shots offering consumers a way to take supplements as food. A customized 30-day supply retails for $79.95. Buddy Nutrition's founder also founded Hippeas (chickpea puffs). Forerunner Ventures and Strand Equity are among the investors, according to Project Nosh.
Beverage deals
In a category long dominated by sugary sports drinks, two transactions in hydration products made headlines: Liquid IV, maker of non-GMO electrolyte drink mixes, announced a $5 million strategic funding round led by CEO Brandin Cohen and investor Scooter Braun, with celebrity investors participating. Liquid IV says its powdered mixes are based on WHO guidelines for oral rehydration, and that a precise ratio of sodium, glucose and potassium allows water and other ingredients to be delivered to the bloodstream earlier in the digestive process.
HPH II Investments Master Fund, managed by WM Partners, acquired Ultima Health Products Inc., a provider of sugar-free electrolyte hydration products. Terms were not disclosed. Ultima was founded in 1996 by a nutritionist and long-distance runner who created the sugar-free supplement blend for U.S. track-and-field athletes competing at the Olympics in Atlanta, Georgia. Today, the brand also appeals to active lifestyle consumers.
Meditation & mental wellness deals
The meditation and sleep app Calm raised an additional $27 million with new backing from Lightspeed Venture Partners. This is in addition to Calm's $88 million Series B round announced in February. At that time, CNBC reported Calm had quadrupled its revenue in 2018, putting the company at $150 million annual revenue run rate.
Lerer Hippeau welcomed Wave to its portfolio in July, describing it as "the first immersive meditation experience made for everyone." The subscription-based service combines a tech-enabled cushion, headphones and app to provide guided meditation using sound and vibration.
UpLift Health, a digital health company focused on treating depression, landed $1 million in seed funding led by Laidir Foundation. Weekly sessions are led by a "friendly narrator bot," which gives feedback and guidance. The subscription-based service is aligned with the principles of cognitive-behavioral therapy, and a study of 80 Uplift users showed the app can "cut depression scores in half and keep them there," according to the company's website.
Other deals
In natural personal care, Kopari Beauty closed a $20 million funding round for coconut oil based products. Investors included L Catterton, Unilever Ventures and University Growth Fund.
Pod Foods, a digital distribution and logistics platform designed to bring emerging food brands to retailers at a fraction of the current cost, closed a $3 million equity seed round led by Moment Ventures. Pod Foods' B2B platform aims to streamline the wholesale-food distribution market for small businesses underserved by the traditional middleman model.
High pressure processing was the focus Universal Pure Holdings LLC's acquisition of Stay Fresh Foods LLC. The consolidated HPP platform will operate six U.S. locations. HPP extends the shelf life of packaged products without chemical additives or preservatives and has become a popular packaging technology for premium fresh juices.
AeroFarms raised a $100 million Series E led by the venture capital arm of Ingka Group, parent company of Ikea, according to the Financial Times. Investment in the vertical farm follows a $100 million round earlier this month for Berlin-based InFarm.
To subscribe to NCN News, a twice-monthly electronic newsletter with the latest natural products investment news, click here.
Disclaimer: NCN does not warrant the accuracy, reliability, or timeliness of any NCN news item. Before relying on any NCN News item the information should be independently verified.
Upcoming events
Investor Orientation at Natural Product Expo East
Sept. 12
Baltimore Convention Center
Baltimore, Maryland
Nutrition Capital Network's annual Expo East Investor Orientation is purpose-built for investors, showcasing insightful information, key show navigation tips, and leading industry trends from the NEXT Data & Insights Team. All attendees will receive NCN's handout of Exhibiting Companies Seeking Capital, featuring 40-60 companies actively seeking external partners.
NCN Ingredients & Technology XI at SupplySide West
Oct. 16
Mandalay Bay
Las Vegas, Nevada
Between 14 and 18 companies in nutritional ingredients, science, and technology—all screened and prepared by NCN prinicpals—will present business plans and be available to discuss their investment needs.
NCN XXV Fall Investor Meeting
Nov. 13-14
Golden Gate Club at the Presidio
San Francisco, California
As many as 25 nutrition and health & wellness companies in natural & organic foods, functional foods, supplements and other categories will present their business plans.
Subscribe and receive the latest updates on trends, data, events and more.
Join 57,000+ members of the natural products community.
You May Also Like
---