Nutrition Capital Network Deal Download: June 2019
Nutrition Capital Network Deal Download: June 2019
As green packaging and technology use become a bigger part of the natural industry, investors are looking to get involved. Healthy snacks continue to be popular, as well.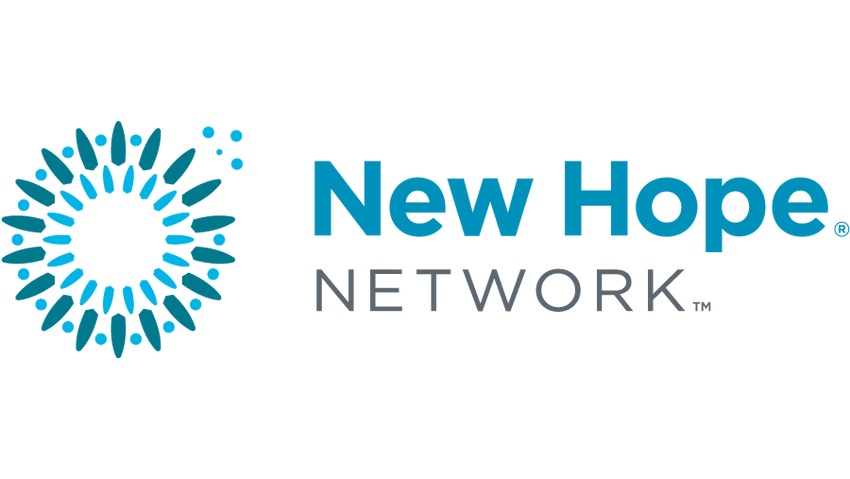 Eco-packaging deals
As public awareness of plastic pollution gathers steam and big brands commit to reducing plastic waste, investors are backing more ecologically sensitive packaging solutions like bioplastics and molded pulp.
In June, bioplastics company Good Natured Products Inc. of Canada secured CA$13 million $10 million (US$9.8 million on June 11) from BDC Capital Inc. Good Natured makes food packaging and household products from renewable, plant-based materials without BPAs, phthalates or harmful chemicals. The first tranche of $5 million will be used for working capital and a later $5 million tranche for acquisitions. According to the producers' association European Bioplastics, in 2018 bioplastics represented about 1 percent of plastic produced and were predicted to grow roughly 25 percent globally over the next five years.
Food industry analytics company Zume Inc. acquired Pivot Packaging, concurrently announcing the launch of Zume Source Packaging. The recyclable molded packaging is made from agricultural waste such as bagasse (sugarcane fiber), bamboo and straw and is aimed at displacing plastic and Styrofoam in fresh foods and food delivery. Zume entered the food packaging industry in 2016 with the compostable Zume Pizza Pod made from sugar cane, which it co-developed with Pivot.
Ag-tech deals
Vertical farming is another investment theme being driven in part by environmental benefits, such as lower water usage and no pesticide use. In June, German start-up Infarm raised $100 million in Series B funding led by Atomico. Infarm's stackable hydroponic "farms" fit in supermarket aisles, restaurant kitchens and distribution warehouses. Sensors track plant growth, and each module is remotely controlled.
British supermarket delivery company Ocado Group announced equity investments in vertical farming totaling £17 million ($21.6 million). As part of a joint venture called Infinite Acres, Ocado's venture arm is working with 80 Acres Farms Inc. in Cincinnati, Ohio,  and Priva Holding BV in Holland, Netherlands, to devise turnkey solutions for vertical farming. Concurrently, Ocado acquired a 58 percent stake in Jones Food Company in the United Kingdom, one of Europe's largest vertical farms. Ocado envisions eventually co-locating vertical farms near its fulfillment centers so sustainably grown produce can be delivered within an hour of being picked.
Companies in the vertical farming space range from technology start-ups to lighting system multinationals. In Scotland, Intelligent Growth Solutions Ltd., a company supplying plug-and-play vertical farming technology to indoor farms, announced a £5.4 million ($6.8 million on June 18) Series A round led by S2G Ventures.
Healthy snack and food deals
Food and snack deals featured nutrition bars, CBD chocolates, allergen-free cookies and "targeted nutrition," with venture groups and large strategic investors both participating.
Mondelēz International is acquiring a majority interest in Perfect Snacks refrigerated organic nutrition bars, which generated approximately $70 million in net revenue in 2018. According to Mondelēz, the U.S. refrigerated snacks segment represents $20 billion in annual sales, of which around $7 billion is from well being snacks like nutrition bars, yogurts, and hummus. Perfect Snacks' senior leadership, will retain a significant minority equity interest in the company.
Mars announced that Foodspring, a direct-to-consumer nutrition company, is joining its health and nutrition segment Mars Edge. Founded in Berlin, Germany, in 2013, Foodspring has its roots in sports nutrition and is one of the largest and fastest growing "targeted nutrition" businesses in Europe, according to Mars. Products include proteins, supplements, bars, superfoods and beverages. Foodspring will remain a standalone business led by the founders.
Partake allergen-free cookies are being backed by Jay-Z's venture fund Marcy Venture Partners in a million-dollar seed round, according to Entrepreneur magazine. Partake Foods was founded in 2016 by Denise Woodard, a former Coca-Cola national sales director, after her daughter was diagnosed with multiple food allergies.
Publicly traded Gabriella's Kitchen Inc. of Canada, a company selling better-for-you foods through both mainstream grocery and cannabis channels, is acquiring Lulu's Chocolates in California in a $1 million stock deal. In addition to selling organic, vegan chocolates through traditional channels, Lulu's wholly owned subsidiary, Lulu's Botanicals, sells CBD-infused chocolates through both conventional grocery stores and dispensaries.
Finnish food company Raisio, maker of Benecol cholesterol-lowering spreads, announced investing around €45 million in a production facility for plant-based food products. "The development of the market for responsibly produced plant-based food is only beginning," said Raisio's President and CEO Pekka Kuusniemi, who described it as the biggest investment in organic growth for Raisio in decades.
Parmela Creamery, a maker of cultured, plant-based cheeses, raised over $1 million in a Series Seed financing led by 25Madison. Unlike other cheese alternatives, Parmela says it uses traditional culturing and aging as part of its cheese making process, with cashew nuts as a base.
AUA Private Equity Partners LLC acquired TruFood Mfg. Inc., a snack food contract manufacturer that makes nutrition bars, protein bars, chocolate products and granola. TruFood's customer base consists of leading CPG companies, according to Kyce Chihi, managing director at AUA Private Equity.
Natural and organic beverage deals
New Age Beverages Corporation agreed to purchase Brands Within Reach, including certain rights to Nestea, Volvic and Illy Ready to Drink Coffee. The combined business brings the scale of New Age to more than $320 million, according to a company statement. New Age brands include Tahitian Noni, Búcha Live Kombucha and Coco-Libre.
Bringing innovation to a large but dated instant tea category, Cusa Tea completed a $2.5 million Series A financing led by Break Trail Ventures and S Cap. Cusa uses a patented cold-brew, evaporative dehydration process to produce organic instant tea, which can be made with water of any temperature and contains no sugar or artificial flavorings. "Retailers love the fact that we're bringing something new to the tea aisle," said Jim Lamancusa, founder and CEO. 
Ingredient deals
Ingredients start-up Noblegen Inc., a past NCN presenting company, reached an investment milestone by securing CA$25 million (US$18.5 million on May 30) in Series B financing. Richardson Ventures Inc. and the Business Development Bank of Canada's Cleantech Practice led the investment. Noblegen uses a proprietary, chemical-free fermentation process to make natural ingredients from a single-celled algal microorganism called Euglena gracilis. This round brings Noblegen's total funding to $42.5 million. Noblegen participated in the NCN Ingredients & Technology Investor Meeting in 2017 and at NCN Canada in 2018.
International flavors and fragrances giant Givaudan is acquiring Golden Frog of Vietnam, a manufacturer of natural flavors, extracts and essential oils for the food and beverage industry. The deal strengthens Givaudan's natural ingredients business and its reach in the Asia Pacific. Golden Frog's business would have represented approximately $10 million of incremental sales to Givaudan's results in 2018 on a pro-forma basis.
Food tech company DouxMatok of Israel raised $22 million in Series B funding to support large-scale production and sales of its Sugar Reduction Solution. The patented technology enhances the perception of sweetness, allowing reductions of 40 percent less sugar in a wide range of food products. The round was led by BlueRed Partners and includes strategic investors Südzucker AG, Royal DSM, and Singha Ventures.
Evolved By Nature, developer of a natural silk protein in liquid form, welcomed Chanel as an investor. Activated Silk is derived from discarded silkworm cocoons and can be used to replace harsh chemicals used in fabric production. In 2018 Chanel invested in Finnish biodegradable material company Sulapac.
Healthy pet deals
MidOcean Partners exited its remaining investment in Freshpet Inc., a manufacturer of fresh food for dogs and cats that is distributed in branded refrigeration units. MidOcean initially invested in 2010 after identifying Freshpet as a category changer and a successor to dry and canned products. Financial details were not disclosed, but Managing Director Jonathan Marlow said MidOcean was "thrilled with the outcome of its investment." Freshpet reported fourth quarter 2018 net sales of $51.6 million, up 30% over the prior year period. Freshpet was an NCN presenter in 2010.
Manna Pro Products, a manufacturer of pet care and nutritional products, is acquiring Hero Pet Brands, a provider of pet nutrition, grooming and cleanup products. Brands include Vet's Best, Natural Care and Buffalo Range Chews. This is the latest in a series of acquisitions by Manna Pro in the healthy pet nutrition segment.
Food delivery and distribution deals
Misfits Market garnered a $16.5 million Series A financing to grow its subscription business offering boxes of imperfect organic fruits and vegetables, Techcrunch reported. Greenoaks Capital led the round. Founded in 2018, Misfits sources misshapen produce directly from farms. Ugly produce that doesn't pass muster with retailers is one reason why nearly a third of the food produced by U.S. farmers goes uneaten. Other sellers of reject produce that have attracted investment include Hungry Harvest and Imperfect Produce.
On the West Coast, Charlie's Produce acquired Better Life Organics, distributor of organic produce and food products. Charlie's Produce has been expanding steadily, opening a new distribution center in Los Angeles in 2015, purchasing Northwest Produce in 2017, and increasing its brokerage division.
Sweetgreen, a health-focused restaurant chain with 94 locations, acquired fresh meal delivery service Galley Foods in a cash and stock deal. This is Sweetgreen's first acquisition. Galley Foods will provide Sweetgreen with logistics technology, courier operations and high-volume production.
Fem-tech deals
Modern Fertility announced $15 million in Series A funding led by Forerunner Ventures and Kirsten Green, the venture firm's founding partner. Modern Fertility's first product is a fertility hormone test for use at home rather than in a clinic. "There is an incredible opportunity for Modern Fertility to be the beloved, trusted brand that women turn to throughout the course of their broader reproductive health experience," said Green, who joins Modern Fertility's board.
Disclaimer: NCN does not warrant the accuracy, reliability, or timeliness of any NCN news item. Before relying on any NCN News item the information should be independently verified.
Upcoming events
NCN/NPC III Investor Meeting
Sept. 18-19
Berkeley Church
Toronto, Ontario, Canada
NCN Canada III starts with a half-day conference on market, investment and new product trends with an evening networking event on Sept. 19. The next day, 20 innovative companies in natural product and nutrition science will present their business plans.
NCN Ingredients & Technology XI at SupplySide West
Oct. 16
Mandalay Bay
Las Vegas, Nevada
Between 14 and 18 companies in nutritional ingredients, science, and technology—all screened and prepared by NCN prinicpals—will present business plans and be available to discuss their investment needs.
NCN XXV Fall Investor Meeting
Nov. 13-14
Golden Gate Club at the Presidio
San Francisco, California
As many as 25 nutrition and health & wellness companies in natural & organic foods, functional foods, supplements and other categories will present their business plans.
Subscribe and receive the latest updates on trends, data, events and more.
Join 57,000+ members of the natural products community.
You May Also Like
---