Nutrition Capital Network Deal Download: May 2019
Nutrition Capital Network Deal Download: May 2019
Cannabidiol deals in personal care, beverages and even ice cream are increasing as the Food and Drug Administration begins hearings to regulate edibles.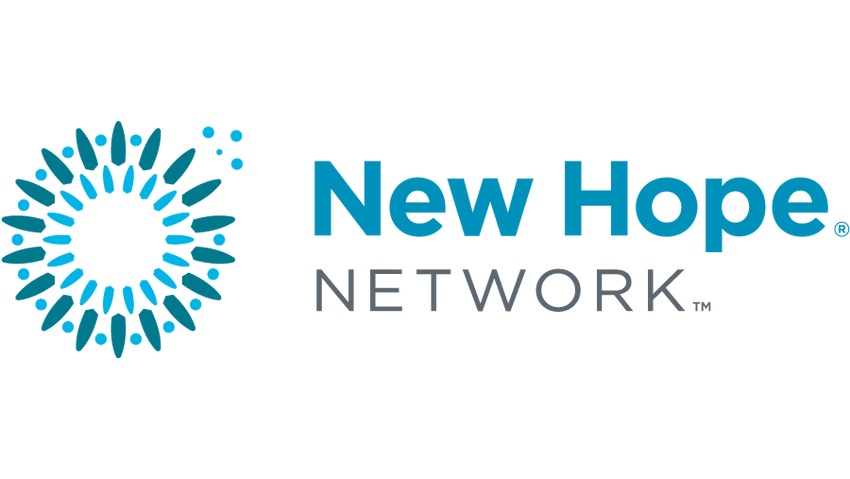 Meat alternative deals
On the heels of Beyond Meat's soaring IPO, which raised $241 million to expand its meat-alternative business, Impossible Foods followed with a $300 million Series E round to ramp up production. Temasek and Horizons Ventures led the financing, bringing the company's total raised to $750 million. Impossible Foods says it is fielding "unprecedented demand" for its flagship plant-based Impossible Burger.
While commercialization of cultured meat trails that of plant-based meat alternatives, development is surging internationally. Startup Aleph Farms Ltd. of Israel raised $12 million in Series A investment to grow meat cuts directly from cattle cells. VisVires New Protein led the round, with Cargill Protein, Migros and existing investors participating. In Singapore, Shiok Meats completed a $4.6 million seed round to cultivate clean meat starting with cell-based shrimp dumplings; investors included Y Combinator and the CEO of Monde Nissin, the owner of Quorn, according to Forbes.
As early as 2040, only 40 percent of meat products consumed will still come from animals, a new report by A.T. Kearney predicts. "We are facing nothing less than the end of meat production as we know it," said Carsten Gerhardt, a partner and agricultural expert at the international management consultancy.
CBD deals
Cannabidiol (CBD) deals are mounting up in the food, beverage and natural personal-care categories. According to BDS Analytics, much of the activity is in the natural retail, convenience and legal cannabis dispensary channels; larger consumer brands and mass channels are taking a wait-and-see approach due to regulatory uncertainty about CBD as a food additive, as FDA hearings began May 31. BDS Analytics forecasts around a $45 billion total U.S. cannabinoid market in 2024, of which $13 billion will be non-THC (non-psychoactive) cannabinoids in general retail.
In May, Caliva, a vertically integrated cannabis company with more than 500 dispensaries in California, acquired Zola as a potential vehicle for cannabis- and hemp-based CBD beverages. Zola currently makes coconut water, organic acai juice and organic low calorie sparkling energy water. Zola presented at the NCN Fall 2009 Investor Meeting and was acquired by KarpReilly LLC in 2016.
Neptune Wellness Solutions Inc. is establishing a U.S.-based hemp extract supply chain by acquiring SugarLeaf Labs LLC and Forest Remedies LLC in North Carolina for $18 million in cash and stock, with an additional $6 million in shares for achieving certain milestones. Neptune started out in nutritional ingredients, notably krill oil and omega-3 supplements, and in December 2018 expanded into manufacturing cannabis oil capsules. The company has its sights set on becoming a leader in value-added cannabis and natural health products.
Cannabis producer Canopy Growth entered the sleep and skin-care categories by acquiring This Works, a United Kingdom maker of skin-care products and pillow sprays for £43 million ($54.7 million on May 22). This Works is expected to serve as a vehicle for launching skin-care and sleep-aid products infused with CBD.
Vertically integrated hemp grower and processor Hemptown USA announced a CA$23 million ($17.1 million on May 14) round led by Canaccord Genuity Corp. for multi-state expansion. Hemptown also plans to acquire a GMP-certified facility to develop CBD products for the health and wellness industry, and to enter the consumer packaged goods sector by building and acquiring high-potential brands.
Indus Holdings Inc. acquired Humble Flower Co., a producer of cannabis-infused lotions and oils with THC and CBD to provide relief from dry skin, pain, psoriasis, eczema and other skin ailments. Humble Flower products are sold through licensed dispensaries and retailers in California. Indus sells edibles, vaporizers, beverages, oils, and cannabis.
Beverage deals
Home beverage start-ups are clamoring to reinvent the bottled beverage industry by making consumers' favorite beverages less expensive while also avoiding unnecessary packaging. In China, Sprizzi Drink-Co., maker of an eco-friendly beverage dispenser, announced a $100 million investment initiative by the government of Rugao. Sprizzi's dispenser makes still and sparkling beverages using a CO2 canister and recyclable flavor cartridges.
Rocean, of New York City, New York, raised over $6 million for its Rocean One smart-water countertop device which features multi-use pods with natural fruit flavors, supplements and enhancements.
Bonne O Holdings Inc. of Canada closed the final part of a $7.5 million Series B financing led by NY Group Partners. Funding has been used to develop and launch Spärkel, a device that infuses drinks with bubbles and "real ingredients" using individual carbonators rather than relying on a CO2 tank.
GreenSpace Brands of Canada is selling Kiju organic juice and iced tea to Zurban Beverages for CA$8 million ($5.96 million on May 21). Proceeds will help pay down debt and provide working capital. GreenSpace develops and sells premium natural and organic food products across North America and has around CA$76 million in annualized sales, with Kiju representing approximately 10% of revenue.
In the kombucha category, Tribucha closed a $1.5 million Series A funding round, according to BevNET. Encore Consumer Capital completed an investment in KYLA Hard Kombucha, a brand of low-sugar, shelf-stable alcoholic kombucha.
Natural food and snack deals
The Hain Celestial Group Inc. completed the sale of WestSoy tofu, seitan and tempeh to Keystone Natural Holdings, a portfolio company of Keystone Capital focused on plant-based food. Hain Celestial is keeping ownership of the WestSoy beverage business. The divestiture is in line with Hain's strategic plan to streamline its brand portfolio.
Bright Greens and Libre Naturals became the first two investments made by S CAP's Food & Beverage Fund. Bright Greens offers flash-frozen fruit and vegetable "smoothie cubes" for blender-free smoothies; Libre Naturals makes granola and protein bars free from the top 10 allergens and gluten. "Self-diagnosed allergen sensitivity affects purchase decisions for food by as many as 15% of baby boomers, 21% of Gen Xers and 28% of millennials," reported S CAP General Partner Andrew Towle.
Clio LLC, maker of chocolate-covered Greek yogurt bars, raised $5 million, according to an SEC filing. Alliance Consumer Growth was a repeat investor, Nosh.com reported. Clio yogurt bars are positioned as a guilt-free power snack with 8 grams of protein plus probiotics.
Brand accelerator Sunrise Strategic Partners invested in Cali'flour Foods, maker of low-carb, gluten-free pizza crusts, flatbreads, crackers and pasta using fresh cauliflower as a main ingredient.
Meditation deals
With appreciation growing for the role of mental well-being in overall health, two meditation businesses announced seed funding in May. Core​ raised $4 million for its meditation trainer to reduce stress and anxiety and improve performance potential. The handheld device measures stress levels via an electrocardiogram and guides the breath with a soothing pulse. Spero Ventures led the round.
Journey Meditation announced a $2.4 million seed round led by Canaan for subscription-based, live-streaming group meditation. The Journey LIVE app is based on the premise that community and human connection enhance meditation.
Women's health deals
Shining light on one of the more neglected areas of women's health care, Daye, a London startup, raised a $5.5 million seed round to develop biodegradable CBD-infused tampons for menstrual cramps, according to TechCrunch. Khosla Ventures led the round, with Index Ventures and Kindred Capital participating.
Hatch, a lifestyle brand for women during pregnancy and postpartum, received a $5 million Series A investment led by Silas Capital. Hatch offers maternity clothing and "clean" beauty products. "The maternity market is early in a monumental shift, as a wave of millennial women become first-time mothers," noted Silas partner Brian Thorne.
Meal delivery deals
The plant-based meal-kit company Purple Carrot is being acquired by Japan's produce delivery service Oisix ra daichi Inc. for $12.8 million plus a potential earn-out of $17.2 million. Oisix works with more than 4,000 farmers throughout Japan and generated approximately $580 million in revenues in the year ended March 2019. Purple Carrot will keep its corporate headquarters in Massachusetts and its executive leadership team.
Healthy meal delivery service Sun Basket announced a Series E investment of $30 million led by PivotNorth Capital; Unilever Ventures and others also participated. Sun Basket says it is one of the fastest-growing meal delivery services in the United States, having grown at 80 percent CAGR over the past three years.
Digital health platform deals
Wellness tech startup Noom completed a $58 million financing led by Sequoia Capital. Noom's behavioral change programs use mobile technology to help consumers and companies create healthier habits and reduce the risk of chronic health problems. Users complete a questionnaire, download the Noom app, and are paired with a health coach and customized content.
LetsGetChecked, a home health-testing platform based on the belief that early diagnostics can lead to better clinical outcomes, closed $30 million in a Series B round led by LTP. Users can order lab tests and get connected with physicians and nurses to discuss results.
LunaPBC, the founder and manager of LunaDNA, a community-owned genomic and health data platform, closed $4.6 million in new funding, bringing the company's total to $7.6 million. Individuals share health data for medical research in exchange for a share in the value created from health discoveries and medical breakthroughs. LunaDNA said the U.S. Securities and Exchange Commission (SEC) has recognized an individual's genomic and health data as currency with which to acquire ownership shares.
Natural personal care deals
Green skincare brand BioClarity announced a $13 million first closing, with Prolog Ventures investing $6 million to lead the round. Founded as a digitally native direct-to-consumer brand, BioClarity's products contain its patented Floralux form of chlorophyll, an antioxidant clinically proven to help reduce the appearance of redness and pore size, according to the company. All products are vegan, cruelty-free and made without parabens, sulfates and phthalates.
Emil Capital Partners led a strategic investment in Milk + Honey spas, which focus on healing, wellness and relaxation. Funding will be used to expand into new regions and grow the company's organic personal care product line.
Ingredient deals
The French natural ingredients manufacturer Solabia Group acquired Algatech Ltd. of Israel, a cultivator of microalgae ingredients for the supplement, food and cosmetic industries. Algatech will become the centerpiece of Solabia's nutrition division. According to Algatech, nearly a million species of algae have the potential to be valuable sources of ingredients, but only a handful have been commercialized. The transaction provides an exit for Grovepoint Capital and JCA Charitable Foundation.
Pet deals
Wild Earth Inc., a pet food biotech startup, closed a Series A investment of $11 million led by repeat investor VegInvest. Mars Petcare and German and Chinese funds are also investors. Wild Earth is developing no-meat kibble for dogs made from renewably sourced fungi.
Leap Venture Studio announced the launch of Leap Venture Academy for early stage pet care startups. The program is an extension of collaboration between Kinship, a division of Mars Petcare; Michelson Found Animals Foundation; and R/GA Ventures. Six startups took part in Leap Venture Studio's investor "demo day" including Barkibu with an AI-powered pet health platform; Jiminy's pet food with cricket protein; PetReleaf hemp products; and Sniffspot connecting owners to outdoor locations.
Disclaimer: NCN does not warrant the accuracy, reliability, or timeliness of any NCN news item. Before relying on any NCN News item the information should be independently verified.
Upcoming events
NCN Hemp Investor Forum co-located with NBJ Summit
July 15
Terranea Resort
Rancho Palos Verdes, California
As part of the Nutrition Business Journal Summit, legal experts, investment professionals and entrepreneurs will discuss the potential risks and rewards available in the hemp marketplace.
Investor Orientation at Natural Product Expo East
September
Baltimore Convention Center
Baltimore, Maryland
This orientation is a two-hour session headlined by a summary of the biggest M&A and financing transactions in the health & wellness, nutrition and natural products industries in the past year, plus an in-depth panel discussion of a prominent transaction with the perspective of both the acquirer and acquired company. Session is included with Expo East exhibit hall pass.
NCN/NPC III Investor Meeting
Sept. 18-19
Berkeley Church
Toronto, Ontario, Canada
NCN Canada III starts with a half-day conference on market, investment and new product trends with an evening networking event on Sept. 19. The next day, 20 innovative companies in natural product and nutrition science will present their business plans.
NCN Ingredients & Technology XI at SupplySide West
Oct. 16
Mandalay Bay
Las Vegas, Nevada
Between 14 and 18 companies in nutritional ingredients, science, and technology—all screened and prepared by NCN prinicpals—will present business plans and be available to discuss their investment needs.
NCN XXV Fall Investor Meeting
Nov. 13-14
Golden Gate Club at the Presidio
San Francisco, California
As many as 25 nutrition and health & wellness companies in natural & organic foods, functional foods, supplements and other categories will present their business plans.
Subscribe and receive the latest updates on trends, data, events and more.
Join 57,000+ members of the natural products community.
You May Also Like
---