Nutrition Capital Network Deal Download: November 2019
Nutrition Capital Network Deal Download: November 2019
Investments in personalized nutrition are picking up, and sales of personal fitness wearables is growing rapidly. Find out what else investors are loving in the health and wellness category.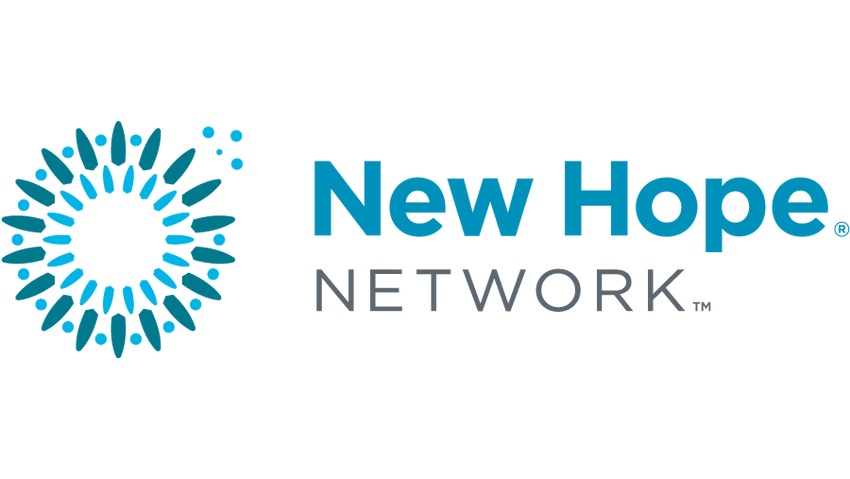 Personalized nutrition deals
Personalized nutrition has yet to go mainstream, but transactions in November indicate the concept is continuing to gather momentum as financial and strategic investors get behind deals.
Hundred, a personalized vitamin subscription company based in Germany, announced an $8 million investment from Insight Partners. Guidance to encourage compliance is at the heart of its model, pairing subscribers with a nutritionist. Custom vitamin mixes are based on a five-minute consultation taking into account nutrition, movement, sleep and stress. Hundred was a presenting company at the 2019 NCN Fall Investor Meeting in San Francisco in November.
Ingredients giant Royal DSM is building out its capabilities in personalized nutrition by acquiring AVA, which uses proprietary technology to analyze consumers' eating patterns and provide nutrition and coaching recommendations for weight loss and chronic conditions related to diet. AVA serves both individual consumers and businesses, and offers scalable custom wellness programs via licensing. DSM has identified personalization as a pillar of its nutrition strategy; its other recent partnerships include collaboration with Panaceutics, a manufacturer of tailor-made nutritional purees and gels; investments in Tespo (home dispenser for liquid vitamins) and Mixfit (personalized nutritional beverages); and a research partnership with Wellmetrix (health biomarker testing).
In France, Foodvisor has raised $4.5 million to accelerate development of its nutritional coaching app that uses artificial intelligence and computer vision to monitor users' eating habits, according to Venturebeat. Agrinnovation led the round. The app uses image recognition to track daily food consumption. Foodvisor says its app is "more than a simple calorie counter; it is an app that will help you eat healthier." Users can also track physical activity and calories burned.
Fitness technology deals
With fitness tracker device sales on a steep growth trajectory, fitness technology start-ups are attracting multimillion-dollar financing.
Google LLC announced it is acquiring Fitbit Inc. in a deal valuing the company at approximately $2.1 billion. The acquisition puts Google in a position to take on Apple and Samsung in the market for fitness trackers and smart watches. Anticipating regulatory concerns over data privacy, Google said Fitbit health and wellness data will not be used for Google ads, and Fitbit users will be given the choice to delete their data.
Foundry Group led a $55 million Series D round in Whoop, maker of a wrist strap that tracks physiological data to help users train, recover and sleep. Unlike most other wearables, Whoop's business model provides consumers with a free strap in return for a monthly subscription to its data and insights service.
Mirror, a "nearly invisible" interactive home gym, secured $34 million in Series B-1 financing led by Point72 Ventures. Lululemon with others participating, which brings Mirror's funding to $72 million. The company's full-length "mirror" allows users to see not only themselves but also the instructor and classmates as it delivers live and streaming fitness classes. Users can add accessories like a heart rate monitor and fitness band.
Healthy beverage deals
Water, kombucha and dairy alternatives attracted backing in the month.
Sweat Equities led two investments. Mooala, maker of organic dairy-free beverages, completed an $8.3 million Series A equity financing, bringing its total funding to more than $13 million. Best known for Original Bananamilk made with sunflower seeds, Mooala says it expects to double net sales this year. In addition, Sweat Equities participated in a $3.9 million Series A round for sports nutrition and wellness company WellWell, which makes bottled fruity beverages with botanicals and functional ingredients, in addition to plant-based protein.
Positioned as a better-for-you alcoholic brand, Flying Embers organic hard kombucha progressed to a $25 million Series B round co-led by the Ecosystem Integrity Fund and PowerPlant Ventures. The canned probiotic beverages are sugar-free and brewed with an adaptogenic blend of botanicals. Whipstitch Capital, an NCN Sponsor and Investment Banking Partner, served as the exclusive financial advisor to Flying Embers in the transaction.
Major players in the bottled water market have expanded their territories. Publicly traded Cott Corporation, a bottled water company for home and office delivery in North America and Europe, acquired Viteau International BV in the Netherlands and The Water Guy in the United States, one of the largest independent bottled water distributors in the mid-Atlantic region.
Waterlogic, based in the United Kingdom and owned by Castik Capital in Germany, added two U.S. water dispenser businesses, Pure Water Technology (PWT) Ohio and PWT Georgia. Including these two deals, Waterlogic has acquired 20 companies in the United States, Canada, Chile, Australia and Western Europe since January.
New Slice Ventures, a company that re-launched the carbonated soft drink Slice earlier this year, acquired caffeinated sparkling water brand Somerset. New Slice Ventures has the trademark rights to Slice in the United States and Canada and re-launched the Slice brand as a better-for-you sparkling water with 25 calories and flavored with USDA-certified organic fruit juice.
Natural & organic food deals
Chickpea pasta company Banza announced $20 million in growth funding led by Enlightened Hospitality Investments and Prelude Growth Partners. Banza makes alternatives to comfort food classics traditionally made with wheat, corn and rice with chickpea pasta dishes such as mac and cheese. With this latest funding, the team will add more dishes and scale investment in its U.S.-based supply chain.
Private equity firm Butterfly is acquiring a majority stake in Orgain Inc., a producer of organic protein powders, drinks and bars. Physician and cancer survivor Andrew Abraham, M.D., founded Orgain in 2009 to provide a healthier alternative to mass-market nutrition shakes. Earlier this year, Butterfly acquired juice company Bolthouse Farms from Campbell Soup Company for $510 million.
Positioning to become a leading fruit-based snack and beverage company in Canada and the United States, Lassonde Industries is acquiring SunRype from the Jim Pattison Group for approximately CA$80 million (US$61.2 million on Oct. 30). Founded in 1946, SunRype makes fruit-based drinks and snacks, generating sales of approximately CA$164 million (US$123.8 million) for the 12-month period ending Sept. 30.
Laiki Inc., a maker of gluten-free crackers made from black and red whole grain rice, closed a Series A1 equity round, with the former CEO of Bare Snacks, Santosh Padki, joining Laiki's board of directors. Bare Snacks baked fruit and vegetable chips was acquired by PepsiCo in 2018. Padki was the Series A sole investor in Laiki; board member John Crean fully participated in the Series A1 round.
Meat alternative deals
More investors are wagering on the plant- and cell-based protein revolution that is challenging the conventional meat industry. Shiru, a food startup using computational biology to create non-animal proteins, raised $3.5 million from VC firm Lux Capital, according to Business Insider. Also participating were S2G, which backed Beyond Meat and MycoTechnology, and CPT Capital, backer of Impossible Foods. Shiru is developing novel, functional proteins as replacements for eggs, milk and other animal products in food ingredient applications.
The investment companyAgronomics Ltd. is backing Rebellyous to the tune of $250,000, converting to 1% equity in the next priced funding round. Rebellyous makes plant-based versions of breaded chicken nuggets, patties and strips using wheat protein and soy protein isolate. The frozen prepared items are targeted at schools, hospitals, corporate cafeterias and restaurants. Publicly traded Agronomics has also invested in BlueNalu, New Age Meats and Shiok Meats.
Nutritional supplement deals
Sports nutrition company Momentous closed $5 million in Series A funding led by the venture capital fund FitLab. The financing includes a partnership between Momentous and MVMNT Inc., a FitLab portfolio company for fitness brands built around professional athletes and sport brands. Momentous will develop products for MVMNT's brand partners and will also relocate its headquarters to Los Angeles, California.
Ingredient deals
Universal Corporation is acquiring FruitSmart, a specialty fruit and vegetable ingredient processor. Founded in 1982, FruitSmart supplies juices, concentrates, blends, purees, fibers, seed powders and other value-added products. Universal said FruitSmart is well positioned to capitalize on the trend toward health and wellness and the "rise of fruit as a natural clean-label sweetener alternative to processed sugar." FruitSmart has approximately 200 employees and two manufacturing facilities.
Swiss flavor and fragrances giant Givaudan is acquiring Ungerer & Company of New Jersey, a specialty ingredients supplier notable for essential oils and predominantly natural ingredients for flavors and fragrances. Ungerer has a global presence and a local and regional customer base in North America. Founded more than 125 years ago, Ungerer has eight manufacturing facilities and 650 employees.
Femtech deals
Inne, a femtech startup based in Germany, raised approximately $9 million for hormone tracking device led by Blossom Capital. Inne's technology allows users to track their own hormonal cycles using test strips and a reader. The data provide information about fertility and reproductive health. Inne says the company represents "the largest-scale observation of progesterone patterns, ever."
NPC deals
Fenwick Brands led a $5 million growth financing for 'clean' skincare brand Ursa Major. Ursa Major focuses on "super natural" skincare essentials, cultivating a brand ethos that celebrates the outdoors and emphasizes wellness over vanity. Founded in 2010, Ursa Major has grown average annual revenue by more than 60% year-over-year for each of the past five years and attracted loyal consumers across the gender spectrum, according to Fenwick.
Pet deals
Because Animals Inc., a company making pet food from cultured mouse tissue, closed a seed round of funding. The bioscience startup says it's the first to create cultured meat for pet food without using fetal bovine serum, and is aiming to introduce cultured-meat pet food by 2021. The company is already selling human-grade cultured probiotic supplements for pets and will soon launch certified organic human-grade dog cookies.
Cannabis wellness deals
Kikoko, a cannabis wellness brand for women, closed an $8 million round of Series A funding led by Bengal Capital. Flow Kana, Kikoko's distributor and supply chain partner, also participated in the round, which brings Kikoko's total funding to $14 million. The company's signature tea products have propelled Kikoko to the No. 1 position in California cannabis beverage sales according to BDS Analytics research cited by the company.
Disclaimer: NCN does not warrant the accuracy, reliability, or timeliness of any NCN news item. Before relying on any NCN News item the information should be independently verified.
To subscribe to the bi-monthly NCN News newsletter, click here.
Upcoming events
Natural Products Expo West
Investor Orientation
8-9 a.m., March 7
Marriot Grand Ballroom F
Anaheim, California
This session features a quick orientation to Expo West with key show navigation tips and industry trends by NEXT. RSVP here to attend this session at Expo West.
Expo West Funding Forum
Immediately following the investor orientation, in the same room.
We're bringing together expert panels and standout inspiring stories for a 2½ hour funding masterclass and networking opportunity you won't want to miss.
Exhibiting companies seeking capital
Each year, NCN provides investors with a list of Expo exhibitors seeking capital, partnerships or exits; complete with booth numbers and contact names. Investors use this as a guide when they walk the show floor.
Entrepreneurs interested in featuring their company on this list can submit their information here. The deadline to submit a profile is Feb. 26. For more information, contact Mike Dovbish at 415-254-1116 or [email protected].
NCN XXVI Spring Investor Meeting
April 21-22, 2020
Current at Chelsea Piers
New York, New York
Subscribe and receive the latest updates on trends, data, events and more.
Join 57,000+ members of the natural products community.
You May Also Like
---