Probiotics supplier Ganeden acquired by Kerry Group
Probiotics supplier Ganeden acquired by Kerry Group
Food giant's global footprint should accelerate growth of the already booming probiotic sector.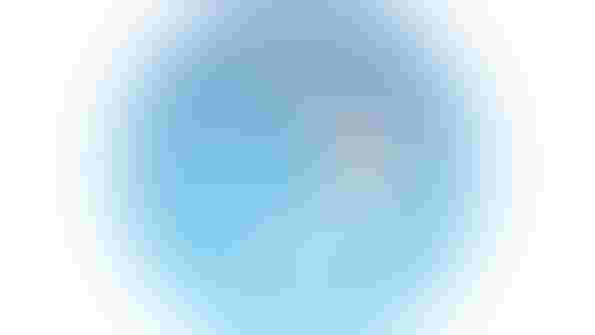 Probiotics may be positioned for faster integration into foods and beverages worldwide with the announced acquisition by Irish food giant Kerry Group of Ohio-based spore-forming probiotic ingredient leader Ganeden and its flagship GanedenBC30 strain.
Kerry, while not exactly a core player in the natural and organic realm of products, is nevertheless now a serious player in the immune-health space, what with its 2015 acquisition of Wellmune, the leading beta-glucan immune potentiator ingredient.
Ganeden's business has been booming of late, with more than 200 finished product companies buying into the GanedenBC30 strain just this year. Overall, the branded probiotic strain is in more than 750 SKUs in 60 countries.
"Kerry has a proven track record and a fantastic customer base around the world," said Ganeden Probiotics President Mike Bush. "We hope to leverage the combination of Kerry's reach and R&D capabilities with Ganeden's probiotic technologies and continue our expansion around the globe so that we may bring probiotic benefits to food and beverage consumers that would have otherwise been difficult for us to reach on our own."
Ganeden, with current year revenue of about $25 million, had been a takeover target for years, and was being actively wooed by at least a half-dozen companies at the time the Kerry acquisition was announced.
"Kerry Group has a unique scalable business model which I am confident can deliver the continued organic growth of the business across developed and developing markets as planned," said Kerry Group Chief Executive Edmond Scanlon. "We are in a strong position to lead the continued consolidation of our industry benefiting from the group's strong balance sheet, scalable business model and geographic footprint."
Scanlon said he expects the company's taste and nutrition division to lead the company's growth, which should deliver at least 10 percent growth in share price per year over the next five-year cycle.
What makes Ganeden great
Ganeden boasts 27 published human clinical studies on its BC30 ingredient, with claims available around digestive health and immune function. This early commitment to research helped establish Ganeden as a trusted probiotic ingredient supplier.
"Ganeden has a strong commitment to science," said Bush. "We have built a portfolio of claim-supporting studies over the years that are extremely important to the business. With the support and guidance of great legal, regulatory and clinical research teams, we feel as though our 27 peer-reviewed, published papers are a key differentiator in the markets we serve."
In addition to its scientific dossier, Ganeden also holds 135 patents with another 100 pending. These patents cover diverse areas. The GanedenBC30 strain itself is a patented spore former, differentiating it from other strains of Bacillus coagulans available on the market. Other patents cover applications including the use in coffee, tea and cereals. A prevailing philosophy of the company is to integrate probiotics into everyday foods and beverages so that consumers do not have to change their daily habits in order to enjoy the benefits of probiotics.
"From the very early years, we have considered protecting our innovations as a key value driver for the business," said Bush. "The patents are key in carving our market niches where we were the first to innovate. It provides market protection for not only our own business but also our partners' business."
Ganeden was founded in 1997 and originally sought to find purchase in strictly the supplements space. In 2007, it realized its spore-forming strain featured a sort of protective shell that allows the strain to make its way through the digestive tract and into the intestines, where the bacteria does not bloom until it hits the specific conditions found there. This feature also protects the probiotic from manufacturing conditions such as heat and shear. This is of great benefit to manufacturers of foods and beverages which have to account for keeping the live active strains alive throughout the manufacturing process as well as shelf-life considerations. In 2011 Ganeden decided to sell off its supplements business to Reckitt Benckiser, which also controlled Schiff Nutrition, which still sells the Digestive Advantage brand and its GanedenBC30 probiotic strain. That move both provided Ganeden with new needed revenue as well as allowed the company to focus on the new holy grail: food and beverages.
In addition to its GanedenBC30 probiotic strain, the company also sells two other probiotic-related ingredients. Bonicel is a probiotic-derived personal care ingredient shown in four clinical studies to increase skin hydration and elasticity and reduce the appearance of fine lines, wrinkles, roughness, pore size and redness. Staimune, launched this year, is an inactivated Bacillus coagulans which nevertheless confers immune-health benefits and can work particularly well in other products such as shelf-stable beverages.
And so the march of probiotics will continue apace, driven in no small part to acquisitions like this as well as continued research into the human microbiome. Already, microbiome researchers are investigating probiotic strains that have been selected to support heart health, kidney health and oral health.
"The probiotic market segment will certainly continue to grow," said Bush. "It will be exciting to watch the next wave of clinical research and specialized strains enter the market as researchers find new ways to use probiotic organisms to support consumers with a variety of health concerns." 
Subscribe and receive the latest updates on trends, data, events and more.
Join 57,000+ members of the natural products community.
You May Also Like
---
Sep 20 - Sep 23, 2023
Natural Products Expo East is the East Coast's leading natural, organic and healthy products event.
Learn More