Recent investments round-up: Celebrities share the spotlight with natural foods
Recent investments round-up: Celebrities share the spotlight with natural foods
New Hope Network's round-up of recent natural product investments.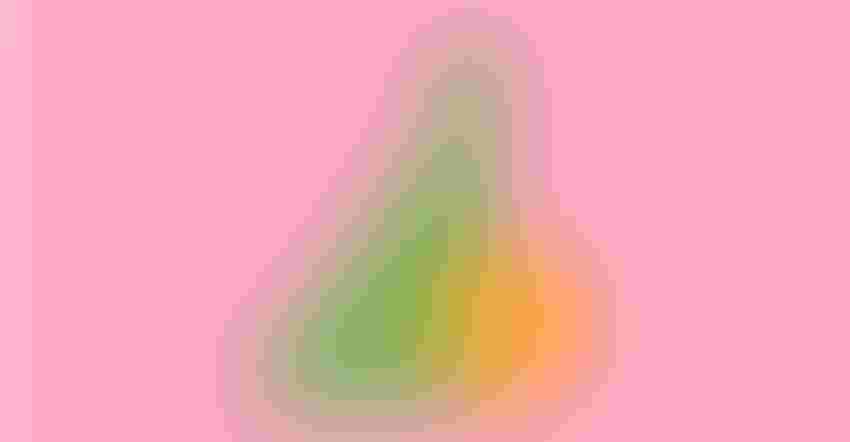 From athletes to actors and singers, a bevy of celebrities is investing in the natural products industry. Longtime climate activist Leonardo DiCaprio joins a Formula Once champion in backing vegan food; Serena Williams is supporting women's wellness; and others are making healthy food more accessible to consumers. 
Athletes get a head start investing in Mikuna's protein powder
Protein powder brand Mikuna Foods raised $5.6 million in seed funding. Among the backers of the seed round were a number of athletes, including professional snowboarder Sage Kotsenburg, professional skateboarder Leticia Bufoni and professional surfer Mick Fanning. Mikuna's plant- based protein comes from chocho, a lupin species native to the Andes Mountains. The new funding will be used to expand manufacturing and explore new products.                          
Serena Williams helps more women score points by investing in Wile
Wile is a vegan menopause supplement brand created by women to help empower them and reduce the stigma around this natural hormonal process. Wile currently produces various plant powder supplements, tinctures and functional beverages that offer support to women in their 40s-60s having symptoms of hot flashes, stress and mood swings, as well as supporting overall wellness. Williams invested an undisclosed amount in the $3 million seed round.
Beyonce continues to make lemonade out of lemons
Two years ago, Beyonce posted a shot of her getting into a limo with a bottle of Lemon Perfect—an enhanced water drink—in the cupholder. Fans spotted the beverage, one of Beyonce's favorites, and the image went viral. Beyonce is now a backer saying, "I don't typically enjoy drinks without added sugar, but Lemon Perfect is delicious. It was an easy decision to invest in something that not only tastes great and is healthy, but also, most importantly, allows choosing a healthier lifestyle to be affordable and accessible to everyone." The $31 million Series A funding also saw support from Beechwood Capital, Goat Rodeo Capital, Melitas Ventures, NNS Capital and Trousdale Ventures.
DiCaprio joins Neat Food Co. as a strategic investor
Actor Leonardo DiCaprio, long an environmental activist advocating for sustainable alternatives, has joined Formula One champion Lewis Hamilton in investing in Neat Food Co., a vegan fast-food chain from the United Kingdom. The company's restaurant chain, Neat Burger, focuses on alternative proteins as a means of reducing global emissions. Neat will soon open locations in the U.S. and bring its products to American retailers. Neat's most recent valuation is $100 million. It is starting a $30 million Series B funding round to help improve on versions of its products, introduce new ones and continue its global expansion.
Hungry, the tech catering platforming, is adding NatureBox to its plate
Hungry is a technology platform that caters to and delivers different snack varieties. The platform is backed by Jay-Z's Marcy Partners and has gained momentum as people return to the office. Hungry's acquisition of NatureBox will allow it to add more snack varieties to its platform and revenue. CEO Jeff Gras said, "NatureBox had previously raised roughly $60 million in venture capital funding. We project that NatureBox will add at least 20% to Hungry's overall revenue in 2022, and we expect our business to double in sales in 2023."
Keeping up with the Kardashian's favorite salads
The huge salads the Kardashians vigorously shake on T.V. for years have their first investor: Kris Jenner. Jenner invested in H.N. Holding LLC, which owns the restaurant chain Health Nut in California. In addition to the restaurant serving up the Kardashian's favorite salads, it now sells healthy dressings conveniently bottled.
Celeb favorite Daily Harvest reaches unicorn status after Series D funding 
Blake Griffin, Gwyneth Paltrow, Bobby Flay, Paris Hilton and Carmelo Anthony are among the celebrities who have invested in the ship-to-your-door, ready-to-blend smoothies. Now valued at $1.1 billion, it recently introduced plant-based crumbles to its product line. In addition to smoothies and crumbles, Daily Harvest also creates packaged frozen soups and meals that can be quickly heated on the stove or microwave.
Magic Spoon secures $85 million in Series B funding
Magic Spoon, creator of grain-free and keto-friendly cereals, is moving from direct-to-consumer to the shelves of Target. This new investment round, which HighPost Capital led, brings the cereal brand's total funding to $100 million. Celebrity investors include Shakira, Russell Westbrook, Halsey, The Chainsmokers, Amy Schumer, Odell Beckham Jr. and Nas.
For more recent investment news, subscribe to our Nutrition Capitol Network Newsletter.
Subscribe and receive the latest updates on trends, data, events and more.
Join 57,000+ members of the natural products community.
You May Also Like
---