3 ways growing brands can unlock—not extract—value
3 ways growing brands can unlock—not extract—value
Like the local news business, the natural products industry has used an extraction mindset to fix their problems—but there's a better way.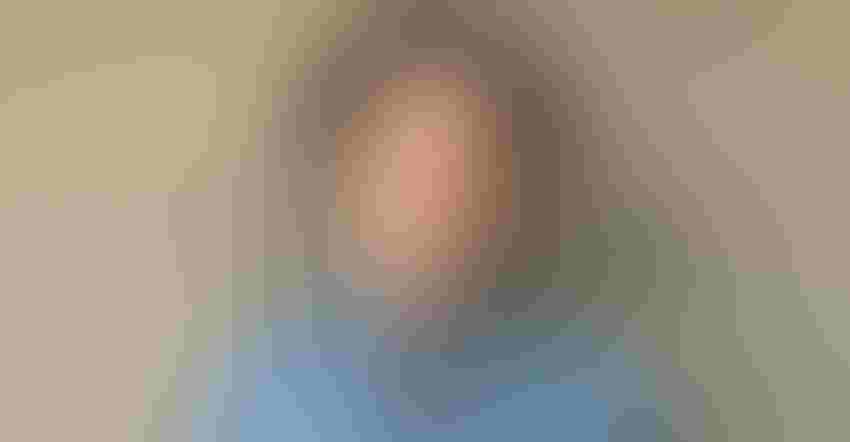 In 2019, my wife and I bought a 100-year-old newspaper in our Far West Texas community. Local, independent journalism hadn't seen much growth in decades, but it also hadn't seen much innovation. And while this industry had been selling "news," it was also fostering community—yet had never built revenue streams around the latter. My wife and I believed we could do just that.
Our endeavor, The Sentinel, is not only about local journalism. It's also a coffee shop, restaurant, bar, retail outpost and event space that brings people together while financially supporting our two print titles, The Big Bend Sentinel and El Internacional.
Three-and-a-half years later, our journalism is stronger and our revenue healthier and more predictable. We have more subscribers and supporters, and we employ 20-plus people in a small town. This is all thanks to our deep belief that all businesses, stagnant or otherwise, have untapped value to unlock.
So why do I share this story here, and why should the natural products industry care?
Just as the newspaper business built its revenue potential around local, independent news, the natural products industry was created around healthy, conscious products. And while the newspaper business has predominantly used an extraction mindset to fix what ails it, so too has the natural products industry.
Neither sector has benefited from this approach. In many cases, the product suffers and so do many of the people impacted by extractive business decisions.
We can do better. As our experience with The Sentinel has shown, there is always untapped value to unlock—if we just know where to look.
As we head toward Natural Products Expo West, let's look at three ways emerging natural products brands can unlock value from their businesses, along with examples of companies already doing so successfully.
Trust the purpose
Unlocking value doesn't always have to mean unlocking profit. It might mean unlocking indefinite potential to do good. But how?
One potential avenue that natural products brands can consider is structuring their business, ownership and governance in a way that cements their independence and commitment to mission, even as they scale. For example, a company could become a perpetual purpose trust, a vehicle that exists to fund a specific purpose rather than individual beneficiaries.
One of the nation's largest organic produce distributors, Oregon-based Organically Grown Co., paved the way for this idea back in 2018. By establishing the Sustainable Food and Agriculture Perpetual Purpose Trust, which assumed a majority ownership of OCG, the company locked in its support for organic agriculture and promise to benefit all stakeholders.
More recently, Patagonia put some wind in this model's sails, futureproofing its business to exist for its mission to protect the planet. Growing natural products brands can think about following these large entities' leads.
Repurpose waste
Misfits Market, Imperfect Foods, Seal the Seasons, Pulp Pantry—these and many other businesses are finding innovative ways to unlock value from our tangled web of a food system.
They are asking vital questions, such as what might we do with society's food discards? Can they be upcycled into new and useful products that can provide new revenue streams? Would consumers be more excited to know that their small choice helped a farmer better monetize a harvest?
Just because the existing market says something has little to no value doesn't mean that another market feels the same way. I sincerely hope that the talk of this year's Expo West will be a brand that blows everyone's socks off with some newfangled idea and design around this zero-waste mindset. 
Regenerate ecosystems
Regenerative agriculture is about constantly rebuilding and restoring, but it's also about feeding the self-perpetuating ecosystem that already exists. The opposite of extraction, it's about the future as much as the present.
As the organic movement has shown us, regenerative can also be about premiumization. It can provide natural products brands an opportunity to do good for the land while offering consumers a chance to purchase truly better products. And considering the added benefit of unlocking new revenue streams such as carbon capture and storage, doing good can pay off in more ways than one. 
I hope emerging natural products brands draw inspiration from these ideas and examples. Might any areas of your business have the potential to drive new forms of revenue? Could there be opportunities to unlock more than just profit?
As I roam the halls of Expo West, I will focus on unlocking value frame while I consider these questions over and over.
Max Kabat is co-founder of goodDog, a Certified B Corporation that focuses on helping companies move from product to brand by driving mainstream, conscious consumer growth through meaning.
Have some big ideas or thoughts to share related to the natural products industry? We'd love to hear and publish your opinions in the newhope.com IdeaXchange. Check out our submission guidelines.
Subscribe and receive the latest updates on trends, data, events and more.
Join 57,000+ members of the natural products community.
You May Also Like
---
Sep 20 - Sep 23, 2023
Natural Products Expo East is the East Coast's leading natural, organic and healthy products event.
Learn More