6 things to keep in mind when seeking investment in 2022
6 things to keep in mind when seeking investment in 2022
Justice, equity, diversity and inclusion efforts will continue to draw investor interest in the coming year. Here's what natural products businesses can do to capitalize on that.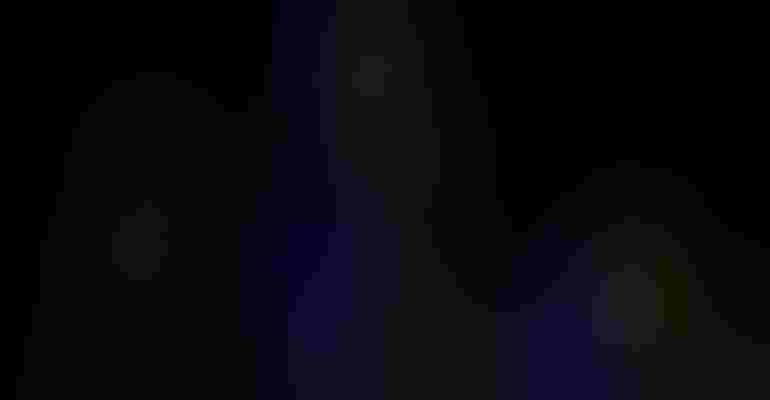 On Nov. 16, 2021, the Nutrition Capital Network held its Fall Investor Meeting at the Golden Gate Club at the Presidio in San Francisco. During the session, more than 20 health and wellness companies seeking capital in natural, organic and functional foods, functional foods, supplements, personal care, household goods and related technology categories presented their cases for funding to a diverse group of active investors.
During the meeting, Arno Hesse, co-founder of community capital services Credibles and Investibule, led a panel discussion titled "Community Insights Pre-seed Investing in Food with JEDI and Climate Impact." Along with panelists Kai Nortey and Sarita Lopez, he discussed ways to incorporate—and fund— businesses with strong JEDI (Justice/Equity/Diversity/Inclusion) principles to create a more circular economy. The panel also included a Q&A session from the potential investors. 
The 45-minute session, which is available to watch in full above, is worth a listen for any startup seeking funding. Read on for some top takeaways.
Investor interest in climate impact continues to accelerate
At the panel's outset, Hesse spoke on motivation from an investor standpoint, and the distinction between social impact to make money versus using money to make social impact. "Both have their place and can work together, but it's helpful for entrepreneurs to know investors' motivations," he said. 
Many investors want to help create a healthier planet—a goal which aligns with most natural products brands' mission statements. In order to do this, however, we need to sequester more carbon. Hesse explained the combination of relaxed organic standards from the USDA combined with new farming practices that grow food indoors without soil or sunlight makes for a multi-layered nuanced approach. This isn't to say these growing methods aren't beneficial—they are—but it's all about balance. 
"There is plant-based food that never sees the light of day and is made from synthetic compounds, but we need the soil to sequester carbon," Hesse explained. "Soil matters." 
Women and minorities can do more with less—but deserve a bigger piece of the pie
Historically, women and minority-owned businesses have been woefully underfunded. Women-owned startups received just 2.3% of venture capital funding in 2020, while Black founders received even less. In 2020, just 0.6% of Black startups received VC funding—a figure that only recently doubled to 1.2% in July 2021. 
"I've seen women and minority founders do with $40,000 what typical founders need $250,000 to do," Hesse said. "Investors can learn a lot from women and minorities." 
However, just because these subgroups are able to stretch funds doesn't mean they deserve smaller budgets. Hesse emphasized that investors should zero in on these founders precisely because they are better at optimizing operations to yield profits.
Start small and stay focused  
Panel participants Sarita Lopez, founder of The Cactus Water Co., and Kubé Nice Cream founder Kai Nortey both discussed how they bootstrapped funding in the businesses' early stages. Lopez returned to Napa from Texas and lived with her parents so that she could save money and reinvest every penny back into her venture. Nortey's husband is her co-founder and used his Bay area connections to introduce their ice cream to employees at several tech companies such as Uber. Both started small, selling their products at local markets and building a loyal customer base. Now, they are in the next stages: securing funding so they can expand production and bring their earth-friendly products to more people. 
"I held off on looking for outside money until I had more of a proven track record," Lopez says. "I wanted to show what my sales and accounts were like, but I'm finally at that place. Right now we are at 500 accounts and I'm creating an attractive pitch deck. I'm excited to bring on a team that can help me reach the next level that I can't get to by myself." 
Don't limit yourself to American investors 
Typically, American companies look to angel investors such as friends and family in the early startup stages, but Nortey advises founders to think globally. Her Black woman-owned, artisanal ice cream company makes full-fat, vegan, "nice" cream from cold pressed coconuts in Oakland, California, and she says that even though 65% of the U.S. population is lactose intolerant like her, she's had a warm reception from investors in the Middle East and Africa—where an even higher percentage of the population cannot properly process dairy. 
"I have investors from places like Abu Dhabi and Kuwait where non-dairy ice cream is very appealing," Nortey says. "There is this concept that somehow non-dairy, vegan products are only for the U.S. and Europe, but it's also for the global south—that's where coconuts grow anyway." 
When it comes to core values, some compromises aren't worth it 
Nortey said she's had potential investors who truly believe they're supporting diversity do things like ask her to come work for them or share her recipes—which is entirely inappropriate. Instead, she looks for partners who support her vision for Kubé and want to embrace a more diverse, inclusive, and circular economy.
"I don't waste my time talking to VCs—I want to build generational wealth in my own community," she says. "I started as an LLC, but now am a PBC (Public Benefit Corporation). It's written into my bylaws, so if I ever do sell the company, the new owner would still have to follow those bylaws." 
Decide what you want to preserve—and what you want to grow
Lopez produces her product with nopales, a cactus traditionally grown in the southwestern U.S. and Mexico. For her, it's important to honor the food and medicinal importance of the plant to indigenous cultures. At the same time, she'd love to see it more widely used in the U.S. due to its ability to grow in harsh conditions with minimal irrigation, which will be important as climate change forces farmers to reconsider some old crops and growing practices. 
"I'd like nopales to be more well known here in the US. and to bring more awareness to the cactus itself," she says. "It needs little water, grows back quickly, and has no natural known predators. I want people to become more aware that this cactus is just sitting there waiting to be used."
Subscribe and receive the latest updates on trends, data, events and more.
Join 57,000+ members of the natural products community.
You May Also Like
---
Sep 20 - Sep 23, 2023
Natural Products Expo East is the East Coast's leading natural, organic and healthy products event.
Learn More