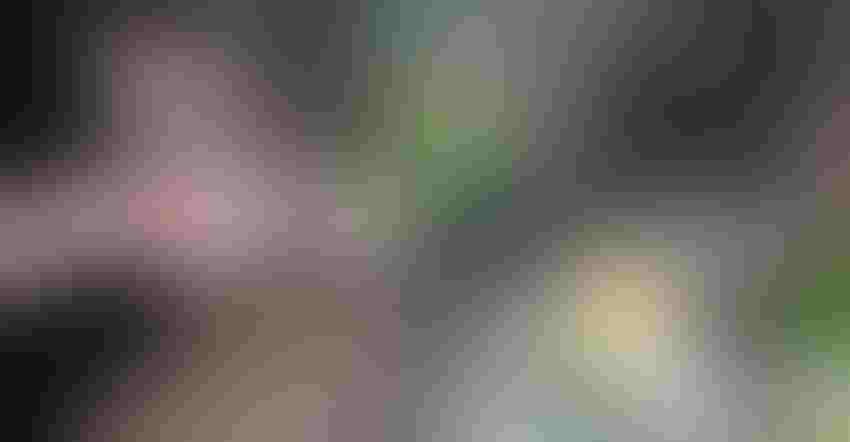 Jordan Rubin was concerned. Bone broth was, he believed, a central part of his recovery from a knee injury. He was buying bags of frozen broth and consuming as much as 48 ounces each day—and feeling the difference. Yet, the brand he was buying in central California wasn't available where he would be traveling in Florida the next day.
He grabbed a sample bag of powdered chicken-bone broth off the shelf of ingredients he was compiling in a project to create a multi-collagen supplement product for Dr. Josh Axe and packed it—untested by him or his lab—for the trip. Reconstituted in water, the broth, he believed, worked even better than the frozen one. "So I had an analysis run on the raw ingredient and it came back at well over 90 percent protein as well as glucosamine, chondroitin and hyaluronic acid." He was sold. The ingredient was not just worth taking, it was worth taking to market.
It was the 90+ percent protein that got him thinking there might be a market for bone broth protein. "Protein powders today are either a plant or animal variety, and they're pretty much all the same. They support muscle growth, they have essential amino acids, branched chain amino acids, but they're lacking in these connective tissue proteins."
A bestselling author, Rubin had written about bone broth in two books. He also knew a bit about the supplement business, having founded the leading natural retail supplement brand Garden of Life. He was excited about a new way to share the benefits of bone broth. Dr. Axe was excited too, and together—and with an exclusive agreement with the ingredient supplier—they formed the company Ancient Nutrition.
The Florida trip was in January of 2016. By May, the team had a brand, packaging and their first sale. Ancient Nutrition—inspired by hobbled knees—was off and running.
Eyebrow-raising capital raising
Things move quickly for Ancient Nutrition. In September of 2017, at Expo East, Rubin met VMG Partners' Wayne Wu, and within six months, that meeting resulted in a $103M infusion for the company. This was not a standard investment arrangement, however. For funding, Wu and VMG took a nontraditional approach by bringing in two strategic financial partners and over 100 individuals.
"It's really an extension of our general philosophy on how we do business at VMG," says Wu, "which is, we start by focusing on building community and being a part of driving thought leadership in the space." Too much of new investment is too transactional, Wu says. It's "deal hunting," with the intention of making a quick buck on the industry. "Our focus is that making good investments is just a byproduct of supporting the emerging brand community."
First, VMG brought in two capital partners, including Hillhouse Capital, a leading e-commerce investment firm in China, where Wu sees big opportunity for the brand. Then VMG began to solicit individual accredited investors to participate in the fund. This became a show of industry leaders like Gary Hirschberg and John Foraker, as well as other investors like CircleUp founder and CEO Ryan Caldbeck, celebrities including Biggest Loser host Jillian Michaels, and NBJ Co-founder Tom Aarts. A fitting macrocosm of a brand built by an industry leader and an internet celebrity. The full list of individuals, now known as the Ancient Pioneers, can be found on the company's website.
"I wanted to take it to another level of all these folks that we've gotten to know and become close friends with and who we admire as folks that have done some very interesting things in the CPG ecosystem," says Wu.
"This is the first time in VMG history for a number of industry executives, influencers and, really, leading personalities to join forces and lock arms," says Rubin. It's typically difficult for an individual to invest in a fund like VMG, he says. This was a unique opportunity for them to get in. And for Rubin and Axe, the benefit was much greater than the money raised. Rubin, in fact, downplays the money altogether. Money, it seems, is the easy part. "It was more about the collective wisdom and partnership with these individuals than bringing money, because there weren't any additional dollars that came as a result. This was all about team and about building an iconic brand that had recognized leaders with a vote of confidence in our success."
The vote of confidence was easy to find, too. Wu calls Ancient Nutrition, "one of the most interesting companies that we've seen over the course of VMG," due to the teaming up of Rubin and Axe. The former who, says Wu, "probably created more successful natural product SKUs in a place like Whole Foods than any other entrepreneur," and Dr. Josh Axe, whose website has close to 20 million unique visitors each month. "It's a true omnichannel business," says Wu.
"Jordan has a reputation of being an innovation oracle," says Perfect Bar founder and CEO Bill Keith. "Looking merely at the brand he has built and products he formulated at Garden of Life, followed by what he's been able to do in such a short time at Ancient Nutrition, he clearly has an understanding of what's driving consumer-purchasing decisions in the health and wellness space." This drove Keith, who's company is part of the VMG portfolio, to invest in the project as one of the Pioneers.
VMG also brought in Iconiq Capital—a controversial firm deemed by Forbes in 2014 "an exclusive members-only Silicon Valley billionaires club." The firm is best known as being Facebook founder Mark Zuckerberg's wealth manager and earns headlines for a networking approach that narrowly skirts conflicts of interest (Iconiq co-founder, Chad Boeding left Iconiq in May to start a rival firm calling out "conflicts of interest commonly found at major banks and large advisory firms"). Though predominantly associated with the tech industry, this is not the firm's first foray into natural products, with a prior investment in The Honest Company. Iconiq's stake in Indian e-commerce giant, Flipkart (77 percent Walmart owned as of August 18th) might provide insight into their interest in this transaction. Wu declined to comment.
Not unheard of
"This isn't all that different from traditional capital-raising," says Chris Fenster, another of the Pioneers and founder partner and CEO of financial and operational services company Propeller Industries. "A savvy investor syndicating their investment with other people they think could be helpful is common—especially at earlier stages before institutional investors get involved." Fenster also points to strategies called entrepreneur funds that have been set up by a number of well-known venture capital firms and that are composed primarily of exited or current CEOs from their portfolio companies. "They might allocate 5-10 percent of each deal they do to these funds as a way of keeping their most valuable talent network close and incentivized to help their portfolio scale. That's basically what VMG did here." 
What's unusual in this case, says Fenster, "is that VMG clearly didn't need the money, and this co-investment deal was done without a pre-existing syndicate or fund structure."
VMGs investment fund structure typically comes from committed capital from institutional investors—each of which pledges a percentage of a fund. The fourth and latest VMG fund, for instance, was at $550M—all on commitment. As investments are made, VMG collects accordingly from each institutional investor. Working with long-standing institutional investors in this way brings certainty to the ability to collect on the funds. Something entrepreneurs count on.
"All we did differently [with Ancient Pioneers] was carve out some of the investment for these 140 individuals," says Wu.
Fenster calls this undertaking "a monster amount of work, which VMG, as one of the savviest investors in CPG, certainly did not undertake lightly." 
Fenster views this project as an outcome of the "broader confluence of CPG." Asked what it says about investment in this industry, Fenster questions what constitutes "this industry." "Is it CPG, media or ecommerce?" he asks, pointing to similar omnichannel brands like Goop, Glossier, The Honest Company, Primal Kitchen and Bulletproof. "But VMG engineered social engagement into the fabric of this deal so I think it made a lot of sense for them to contemplate a way to replicate that in the capital stack."
"With capital almost a commodity these days, I think you will see more unique collaborations like this," wrote Noosa Yoghurt co-founder Koel Thomae in an email. "I think it is exciting for next generation brands like Ancient Nutrition to have such a broad network to tap into as a result."
Thomae, too, is among the Pioneer investors, compelled to do so, she wrote, because "Ancient Nutrition has a really inspiring story with strong growth and I have confidence in VMG and their track record."
Wu is humble about the effort, stating it's just an extension of how VMG approaches the industry. Still, he acknowledges he's unaware of any efforts of this magnitude. Some investments have involved a few individuals, possibly including a celebrity. "I don't know of any other investment that's ever done it at this scale of roughly 140 people who all put their name and picture out there on the website as supporters of the brand."
It's not about the money
"Wayne will tell you that he and his team expended an incredible amount of effort," says Rubin. The Pioneers are busy people, he says, "and getting them to evaluate an opportunity, commit to one and follow through, takes a lot of effort. But I do think that there are great rewards. And when you're a company like ours, and you have this group of people that are advocating for your success, and in many cases helping you along the journey, it speaks volumes to the industry."
"There is another outcome of this type of capital raising," Jane Miller concurs, "and that's the real sense that we are all a part of a larger community." Miller, former Rudi's Organic Bakery CEO and another Pioneer, elaborates on the deliberate social networking within that community: "As investors, we were also encouraged to be vocal proponents of the Ancient Nutrition brand within our networks."
Rubin says the endorsement has been exciting and humbling. "And it is a great endorsement if you look at the collective value that this group has driven in, in any measurement: sales, products, you name it."
The group also brings wisdom and experience. Acknowledging respect for people's time, Rubin says they've connected with some Pioneers more than others—in some cases speaking monthly and discussing strategy.
"It starts to change the conversation from only being money-focused to being one of supporting and building our natural products ecosystem," says Miller. "This model is something that will redefine how we look at capital—it is not just money, but the people investment that accompanies it."  
But is it worth the trouble? Fenster is practical about the question. "If VMG feels the network effect was worth the effort," he says, "I bet they'll try it again on certain deals and/or try to streamline or formalize the process to make it easier.
"If not," he says, "they will never do it again."
VMG maintains that it evaluates each unique investment as an opportunity to bring in different partners in different ways. As for this model? "It's certainly something that we'll continue to consider," Wu says, "and it's been really exciting to have a unique common bond with those 140 individuals."
Rubin expects this community funding approach will be replicated not just by VMG but by other private equity firms. In the meantime, he has a rapidly emerging brand—and the creation of the bone broth protein category—to manage. "I look forward to creating something that makes history," he says. Reflecting on his track record, he could have added: "again."
Now with Ancient Nutrition and Ancient Pioneers, it appears history is being made in more than one way.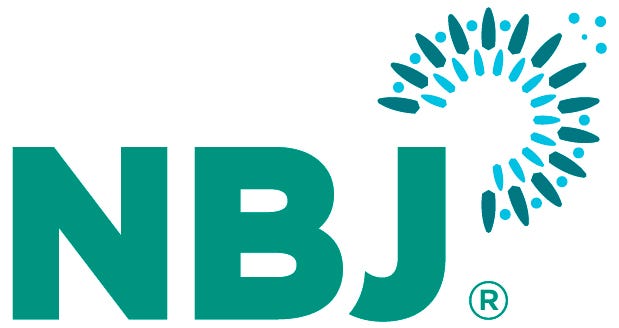 This article originally appeared in the Finance Issue of Nutrition Business Journal. Email Cindy Van Schouwen, [email protected], to learn more about the report.
Subscribe and receive the latest updates on trends, data, events and more.
Join 57,000+ members of the natural products community.
You May Also Like
---
Sep 20 - Sep 23, 2023
Natural Products Expo East is the East Coast's leading natural, organic and healthy products event.
Learn More