BIPOC founder explains how to take on Target (and the cost to stay on shelf there)
BIPOC founder explains how to take on Target (and the cost to stay on shelf there)
Multimillion-dollar natural feminine hygiene company The Honey Pot is no rookie when it comes to surviving partnerships with big retailers. Here, Bea Dixon talks fundraising and putting clean, organic ingredients above all else.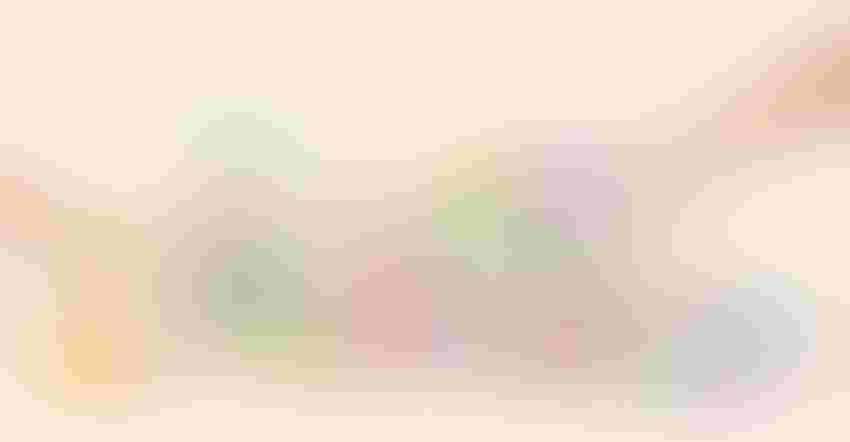 Beatrice "Bea" Dixon, CEO and co-founder of plant-based feminine care brand The Honey Pot, made history when she became one of the first 40 women of color to raise $1 million in venture capital.
She's still under the age of 40.
The multimillion-dollar company is a mainstay in Whole Foods, Target, Walmart, Walgreens and other major retailers, but its growth hasn't come without backlash.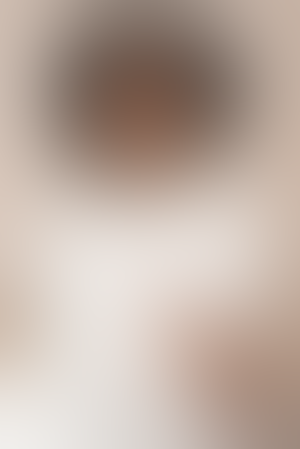 Last year, Target's "Founders We Believe in" commercial series featured The Honey Pot during Black History Month. Dixon (left) shared that it "wasn't easy" to start her company and discussed how Target took a chance on her product. At the end of the 30-second commercial, Dixon said, "It's important for The Honey Pot to do well is so the next Black girl that comes up with a great idea could have a better opportunity. That means a lot to me."
Almost immediately, The Honey Pot was attacked online. The company faced a racist boycott by groups of people who flooded negative reviews online and stated Dixon's remarks were "racist" against white people. The spotlight helped Dixon as the ad gained widespread attention on social media, and more people began purchasing natural products from The Honey Pot in rebuttal.
"Once you get into mass-market retail, you have to be ready to grow because anything can happen," Dixon told New Hope Network.
Below is Dixon's advice about fostering a successful business and why being a clean-ingredient brand is so important.
What advice do you have for staying in a big retailer?
Bea Dixon: Be serious, and really understand your business.
When you first get into a retailer, there's a lot you don't know. You want to make them feel like whatever you don't know you are willing to know. Whatever mistakes you make, you are willing to buckle down and fix.
You have to have access to millions of dollars to invest in your team. Because having the right team is essential to invest in the logistics to invest in the fulfillment companies to invest in your product line. You have to understand innovation because every year you're going to need to meet with the retailer and show them something new.
What else should entrepreneurs know when working with a retailer?
BD: When you start, you're probably just going to hit your base number. And your base number normally is like one unit per store per week. That might only make you a million dollars. You want to live somewhere between $1.5 and $5 million, so it's realistic. Don't say, "I'm going to get into retail and make $20 million next year and my company's worth $100 million." That's just not realistic.
Nobody expects you to have a valuation of $100 million when you're first getting into a retailer. Maybe you have a valuation of $5 to $10 [million]. Be realistic about where you are and where you are growing. If you don't, people can read that.
What advice do you have for raising funds?
BD: Don't raise too little money. The same energy it takes to raise $200,000 it takes to raise $2 million. If you're going into retail you need a million, plus. I don't care what anyone else says. Think about the number you need and double that number because everything [bad] that can happen will happen.
You've been very public about struggling with bacterial vaginosis and having your grandmother come to you in a dream. Can you describe that dream?
BD: I had bacterial vaginosis for almost a year. I tried every remedy you could possibly Google in the world. I went to the doctor. I took medicine. Nothing worked. 
One morning, I had a very vivid dream with my grandmother. We were sitting down at a round white table and she handed me a piece of paper that had a list of ingredients on it. And she told me to memorize what was on the paper. So I kept saying the ingredients over and over until I woke up.
I wrote it down. Within a couple of days, I compiled all the ingredients and made up a formula. Four to five days within using the formula everything I was dealing with went away. I no longer had bacterial vaginosis.
That's incredible. Is that why you went plant-based with your company?
BD: What my grandmother gave me in the dream were plants and herbs. The list of ingredients was very clean. It makes sense: plants and humans go together, and the body understands plants.
What is suggested for us to eat on a daily basis? Yeah, you have your meat, your protein, but half of your plate should be colorful fruits and vegetables. There's a reason for that.
For me, it would be unnatural to develop a line that didn't include the things that keep us alive every day.
Why did you go organic with some of your products?
BD: All of our products are not organic, but our pads and tampons are made with organic cotton. Some of our products are certified organic, but mostly our brand is qualified as being clean and natural.
Why is it important to you to champion clean and organic ingredients?
BD: The reason for going organic, going clean as often as you can, is because it's essential to your life. When you think about all the toxic pesticides that are sprayed on non-organic plants it becomes a part of the plant.
It's better if you're responsible to your body, to yourself, to make sure you put the cleanest ingredients and the cleanest food in your body.
It is simply essential because your body understands. When we go outside of that, that's when we start to wreak havoc on ourselves. Our body doesn't understand and it is too busy trying to understand it while also trying to fight off whatever is happening. There is a disconnect that can happen if you're not eating and using clean or organic products.
What's your goal with The Honey Pot?
BD: My biggest goal with The Honey Pot is to educate humans about their vaginas. To make beautiful, efficacious products. To help people fall in love with their vaginas. It is to demystify and help people to not feel so much shame and guilt around things that may be happening with their vagina.
It's to open up and have conversations about humans who may not identify with the genders, but still may have the body parts of a certain gender. To let them know that we are a brand that accepts them, loves them and respects their opinions.
After all of that, it's to be a household name that is legendary and lasting. To help mommies have conversations with their daughters that their mom might not have had with them.
This interview has been edited for brevity and clarity.
Subscribe and receive the latest updates on trends, data, events and more.
Join 57,000+ members of the natural products community.
You May Also Like
---
Sep 20 - Sep 23, 2023
Natural Products Expo East is the East Coast's leading natural, organic and healthy products event.
Learn More