How one Expo West Pitch Slam semifinalist continues to rise without taking outside capital
How one Expo West Pitch Slam semifinalist continues to rise without taking outside capital
At a time when raising money may be even more complex, can brands drive epic velocity and value without venture capital investment?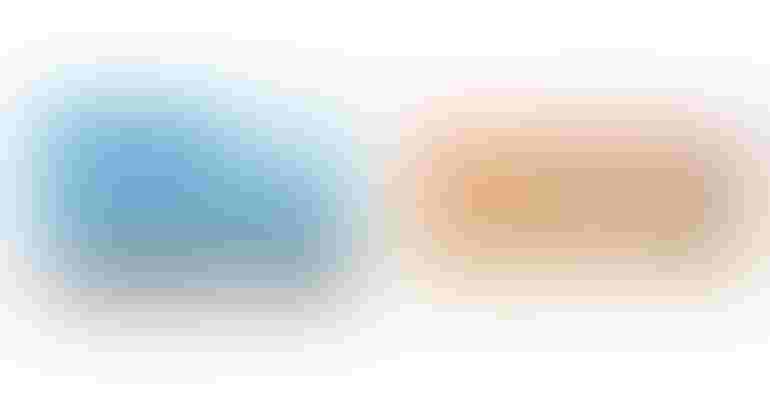 Even before the complexity and impacts of COVID-19, fundraising has always been a mystifying topic and source of constant attention for CPG brands. For many, fundraising is a large part of the brand's evolution. So at a time when raising money may be even more complex, can brands drive epic velocity and value without venture capital investment?
Natural Products Expo West 2020 Pitch Slam semifinalist Sadie Scheffer, founder and CEO of Bread SRSLY, a gluten-free sourdough company in Berkeley, California, tells the impressive story of building her brand without raising any outside investment (and still clearing millions in revenue). This full story was originally featured on Smoketown's Brand New Blueprint podcast.
Here are a few pieces of brand-building advice Sadie shared.
Baking (and running a business) is all about balance. It is chemistry and creativity–get comfortable with the calculations of both.
"Everything has taken a lot of patience. I'm a patient person, but I'm also an impulsive person, so it's been an interesting balance."
When it comes to running her business, Scheffer learned from the art of baking—the process is fairly forgiving and can tolerate levels of imprecision and trial. From starting her career at MIT to transitioning to her gluten-free baking business built on a love story with her now-husband, Scheffer has learned that in engineering and business, both have levels of problem solving and forgiveness that she has learned to become quite comfortable balancing.
Rely on connection and integrity to drive loyalty.
"We put a ton of work, time, effort and money into customer service. Our customer service [and listening] is as good as our product."
In order to build a strong connection with her gluten-free tribe, Scheffer developed a love affair with a very nourishing and emotional food—sourdough. She attributes much of the loyalty and love that she has been able to cultivate to really listening to her consumers and delivering on not only a product level but also a personal level that fills a deep need. Embracing wild fermentation, leading with integrity and taking care of her customers is a crucial part of the brand's success.
Win with calculated, regional and intentional growth.
"We run our business the sourdough way. It's slow and it has to be slow. You cannot make sourdough quickly, and we are running our business the same way."
Bread SRSLY is in 200 doors, which is traditionally not a huge reach for a business that closed $2 million in revenue in 2019. But for Scheffer, velocity is what really counts, as does building strong relationships with key accounts.
Know thy numbers (on a daily basis).
"It came down to growing at the rate of our cash flow, and that was really as fast as I knew how to grow. I wasn't forced to grow faster than this ... It's easy to feel like you are getting bossed around by the numbers, but you can boss the numbers around, if you know what they mean. Understand your profit and loss statement … numbers are a storytelling tool."
From a nearly vertically integrated supply chain to self-manufacturing and distribution, Bread SRSLY has not taken an inexpensive route to market. Because of this, Scheffer has had to rely on risk tolerance and a deep understanding of her financials to stay self-funded.
In terms of owning your financials, "It's something everyone can learn to love or figure out." One "aha" moment she had is that financials are a living and breathing project, not something you look at once. It's a vital part of the business that is scary but also extremely crucial (and freeing).
Take the long view.
"Right now in particular, we're having a cashflow hiccup. But there are so many options that are not equity. Equity is so standard and expected. There is so much social pressure around what money is smart and what money is "not." You have to have the discipline to not care about people criticizing you [based on your own decisions]."
The transition from co-packing to self-manufacturing in 2017 was an extremely stressful change for the business. The company had to find a gluten-free kitchen on short notice, hire a team overnight and purchase equipment. The capex for this was far beyond anything Scheffer expected and caused a great deal of focus, pause and questioning to continue the path of self-funding. Through a variety of exercises in exploring various options at that time and again now, when cashflow is top of mind for every brand, she recommends taking the long view of how different types of capital affect your business growth over time.
A few resources Scheffer finds helpful:
Catch the full episode and many more incredible brand stories from Smoketown's Brand New Blueprint podcast.
Subscribe and receive the latest updates on trends, data, events and more.
Join 57,000+ members of the natural products community.
You May Also Like
---