Natural Products Association helps members navigate SBA loans
Natural Products Association helps members navigate SBA loans
CEO Daniel Fabricant speaks to first steps and advocacy for members in a time of uncertainty.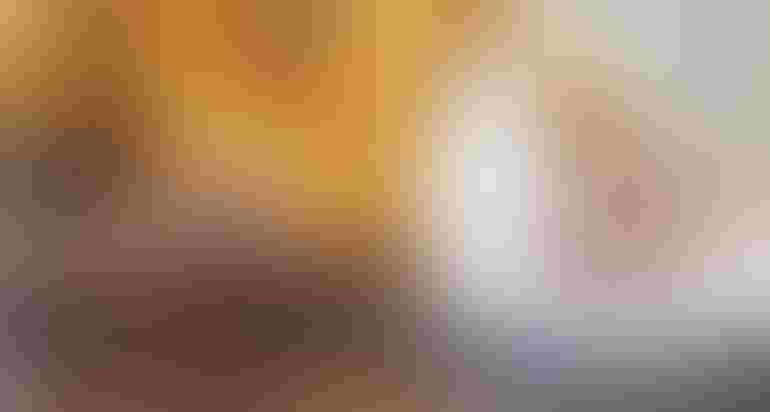 The U.S. Small Business Administration (SBA) has announced it will offer disaster assistance in the form of low-interest loans to small businesses that have been critically impacted by the COVID-19 pandemic. This provides a glimmer of hope for natural products companies that, like so many others, have been hit hard by this global crisis. The scope of the funding, application requirements and other features of the SBA loans are still in early stages. While companies try to figure out how to access these funds, organizations like the Natural Products Association (NPA) help their members navigate the system for obtaining these bridge loans.
We spoke with NPA's CEO, Daniel Fabricant, about the current situation and what sort of action the NPA is taking to help members apply for these loans.
What early steps has the NPA taken with regard to the SBA loans?
Daniel Fabricant: Initially there were only four states that had put in for these loans—governors have to notify SBA that they want access—so the first thing we did was push folks to write to their lawmakers, asking them to engage SBA in order to increase access. I think we're up to about 20 delegates or states that have put up for those SBA loans, but we'd like to get up to 50 since we've got members in all 50 states. We want all of them to have access to short bridge funding sooner rather than later.
Do you have any insight to the actual application process?
DF: It's still in early stages and so much of it is dependent on the stimulus package and how much is actually going to be available. But in the short term on the SBA loans, we're going to help people come up with their business cases as to why the loan is necessary. Not many applications have trickled in yet, but it will be similar to applying for any other business loan, meaning providing financial histories and all that fun stuff.
What else will companies need to apply?
DF: They will need to show why they were so affected by COVID-19 and what their situation has been. One of the good things that has happened for us as an industry is that we have been deemed essential. Hopefully that means that folks can stay open and bring funding in, to the extent that it might make it hard to (demonstrate the hardship caused by COVID-19). We are going to have to work hard with SBA to find a way to make that business case.
Will it be more of a burden then for natural products companies to show that they been affected by COVID-19 if they're able to stay open as essential businesses?
DF: Yes, that could possibly be an issue, though we haven't run across it yet. However, there have been some jurisdictions, some state and local governments, like California, that have made it very clear that our businesses are essential. We'd like to see more jurisdictions do that, but at the same time there still might be situations where people can't stay open—maybe they've had staff who have been exposed and had to stay home ... It's just going to be a case by case basis. First and foremost, we want as broad an access as possible to the loans so as not to limit our opportunities because everybody's going to be hurting on this financially. Therefore, we want to be able to provide as many options and resources as possible and get in front of it sooner versus later.
Given all of these possible scenarios, what do you recommend that NPA members do when applying for the loans?
DF: They will apply directly to the SBA, but we are urging them to copy us along the way because there will be points in the road where we can assist. Anytime there's bridge funding it helps to have associations like ours that represent so much of the space. The folks at SBA don't know what the new normal is right now and they can lean on us. We have a good amount of data points since we're on the phone with our members nonstop right now, trying to glean as much information as we can to see how and where we can be helpful.
Is there some sort of rule of thumb for who may or may not get assistance at this point?
DF: I think in some ways, nobody knows right now. This can be really frustrating, especially when you can't get anyone on the phone to get a response. We're able to navigate a lot of these issues for our members, in order to get things teed up for them sooner rather than later. People are worried about their families and worried about their businesses and livelihood. Everyone's focus right now is on how we can help those people who have always been there for us and ensure that our member family is thriving.
Subscribe and receive the latest updates on trends, data, events and more.
Join 57,000+ members of the natural products community.
You May Also Like
---