Zevia the latest in a hot season of industry IPOs, private equity investment
Zevia the latest in a hot season of industry IPOs, private equity investment
Here's a look at recent IPO activity.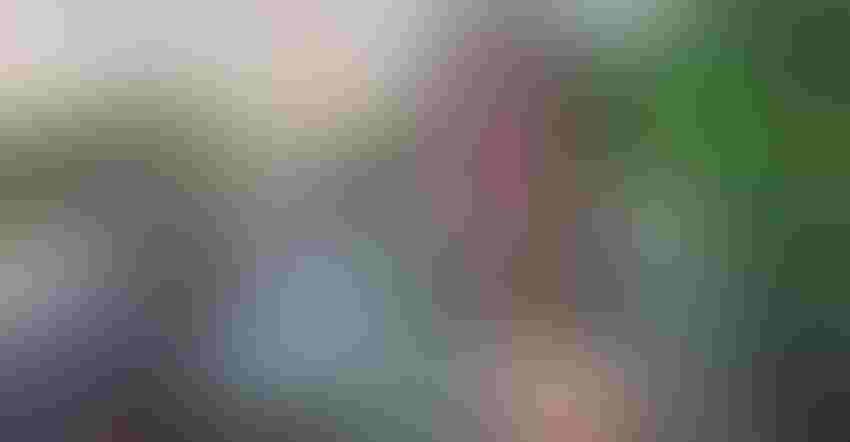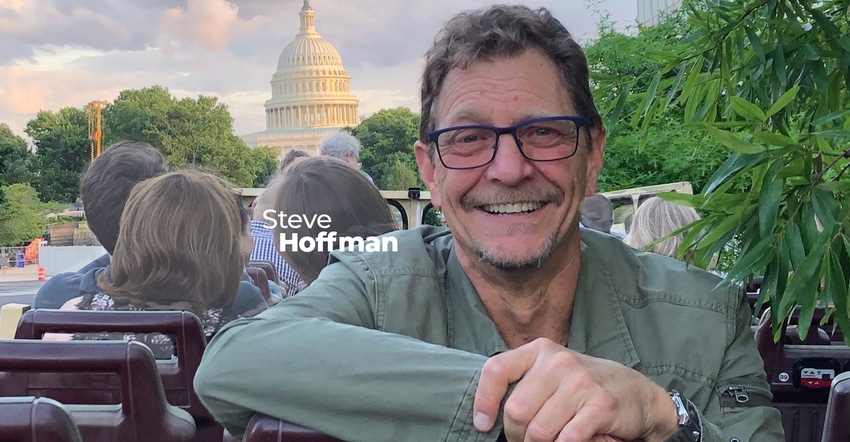 For decades, the natural products industry has repeated the gospel of the relationship between diet and health.
This year, the COVID-19 pandemic drove that simple truth home, to consumers seeking to boost immunity and health, to businesses seeing opportunity in selling better-for-you products, and to investors, as sales of natural foods and supplements surged in both brick-and-mortar locations and via e-commerce, as shoppers became much more comfortable shopping for groceries from their computers or smartphones at home during lockdown.
Now, as the U.S. healthy food industry emerges from one of the most challenging times in its history, investment in the natural and specialty foods channel is surging, including private equity and public offerings.
This year alone, to date in 2021, more than $10 billion in venture-backed capital has been invested in grocery startups, "vaulting past the $7 billion raised in the sector last year," reported The Spoon on July 2. According to an April 2021 report by Finistere Ventures and Pitchbook Data, a total of $22.3 billion in private equity was invested in agrifood tech companies, including novel ingredients and alternative proteins, meal kits and food delivery, e-commerce, consumer facing tech, and supply chain, reported Food Dive.
In the public markets, a number of healthy products companies have completed, announced, or are considering IPOs, as the stock market continues to show signs of strength.
Here are highlights of IPO activity announced over the past few months:
Zevia rides no added sugar trend to IPO
Zero-calorie beverage maker Zevia began trading on July 22 on the NYSE under the ticker symbol ZVIA, pricing shares of its initial public offering at $14 per share. Net sales of Zevia products increased 29% year over year to $110 million, while increasing gross margins from 43% to 45%, reported Food Navigator-USA. Zevia credited its 2020 growth to a combination of velocity gains, growth in e-commerce (now accounting for 13% of sales), and increased distribution, with product available on Amazon, Zevia.com and more than 25,000 retail locations in the U.S. and Canada.
Specialty grocer The Fresh Market files for IPO
Specialty grocer The Fresh Market, based in Greensboro, NC, filed for an IPO on July 16. The specialty grocer operates 159 stores in 22 states. In the filing, the company reported comparable store sales growth of 22.3% in FY2020, up from -1.8% the previous year. The company intends to list on the Nasdaq exchange under the symbol TFM. CEO Jason Potter, in a letter to prospective shareholders, said the company made a number of changes after being acquired in 2016 by a private firm, including remerchandising the stores to focus on premium fresh food and offering competitive pricing on staple items, reported Grocery Dive.
Newly combined Dole plc announces IPO, will trade on NYSE
A newly created company formed from the combination of Total Produce plc and Dole Food Company Inc. announced on July 19 that it is planning an IPO of 26 million shares, priced between $20 and $23 per share. The new Dole plc says it will list shares on the NYSE under the ticker symbol DOLE. The combined businesses each have more than 150 years of history in the fresh produce industry, says the company, which claims it is one of the world's largest producers of fresh bananas and pineapples, and one of the leaders in value-added salads and fresh-packed vegetables. The company also says it will have a growing presence in categories including berries, avocados and organic produce.
Healthy snack company Stryve Foods begins public trading after SPAC merger
Confident the company can disrupt the meat snack category, Plano, TX-based Stryve Foods, maker of meat snacks, on July 19 announced a merger with Andina Acquisition Corp. III under a shareholder-approved deal. Andina, a specialty purpose acquisition corporation (SPAC), changed its name to Stryve Foods, and began trading on the Nasdaq exchange under the symbol SNAX in late July. Stryve Foods is led by co-founder and co-CEO Joe Oblas, and co-CEO and chief marketing director Jaxie Alt, a veteran of the Dr. Pepper Snapple Group, reported Food Dive. Valued at $170 million, Stryve began by selling air-dried cured meats known as biltong, a tradition originating in South Africa that uses less sugar and additives than traditional meat jerky. Stryve reported sales of $14 million in 2019 and nearly $20 million in 2020, reported the Dallas News.
Instacart IPO could be one of the biggest IPOs of 2021
After a round of fundraising this past spring that valued the company at $39 billion, rumors have abounded about a potential public offering from home delivery service Instacart. That said, Forbes reported in June that if it does go public, Instacart could potentially be one of the biggest IPOs of the year, though it was reported the company could opt for a Direct Listing, an alternative to a public offering in which no new shares are created and only existing, outstanding shares are sold. Currently, there is no information related to an Instacart IPO release date. However, MarketWatch reported that the company replaced its founder Apoorva Mehta as CEO with Facebook veteran Fidji Simo, who will take over leadership of the company in August ahead of an anticipated IPO possibly later this year.
Thrive Market is considering $2 billion IPO amid surging e-grocery sales
Online grocery sales nearly tripled in 2020, according to a July 2021 report by Packaged Facts. Based on this explosive trend, Bloomberg reported on July 8 that online membership-based natural products grocer Thrive Market, headquartered in Los Angeles, is considering an initial public offering at a valuation of more than $2 billion. According to Bloomberg, the company is working with investment bank Goldman Sachs Group. The company was founded by natural products and tech entrepreneurs Nick Green, Gunnar Lovelace, Kate Mulling and Sasha Siddhartha. By 2016, the company raised $141 million across three rounds of funding following its launch in 2014. According to Thrive Market, for every paid membership, Thrive Market donates a free membership to a family in need.
Chobani files confidentially for IPO; company valuation may exceed $10 billion
Chobani, the company that put Greek yogurt on the map, could potentially be valued at more than $10 billion in an IPO, a source told Reuters on July 7. The company on July 6 filed a confidential draft registration statement with the Securities and Exchange Commission (SEC) for a proposed underwritten public offering of common stock, with the number of shared and price range yet to be determined. Chobani, which means shepherd in Turkish, was founded in in 2005 by Turkish immigrant Hamdi Ulukaya, who, with a small business loan, bought a yogurt plant in South Edmeston, New York, that was being closed by Kraft Foods. Chobani, which produces yogurt, oat milk, dairy and plant-based creamers and other products, also is renowned in the natural products industry for its business accelerator program for mission-based food startups, the Chobani Incubator.
Eat Just is targeting a $3 billion valuation in considering IPO in Q4 2021
California-based Eat Just, cofounded in 2011 by Josh Balk and CEO Josh Tetrick, has raised a total of $440 million to date, including a recent $200 million placement led by the Qatar Investment Authority, Forbes reported on June 25. According to Forbes, Eat Just's cultured meat division, GOOD Meat, also secured $170 million in financing in May 2021 as it builds out a large-scale manufacturing facility for cultured meat in Singapore. Eat Just seeks to be one of the first companies to sell meat made from animal cells instead of slaughtered livestock, and according to Forbes. Tetrick feels the positive feedback on cultured meat the company has received in Singapore serves as validation for expansion of cultured meat products in the U.S. in the future. Tetrick confirmed to Forbes that a public offering is "definitely getting closer."
Naomi Osaka-backed salad chain Sweetgreen confidentially files for IPO
Fast casual restaurant chain Sweetgreen, specializing in salads and plant-based foods, on June 21 announced it had confidentially filed for an initial public offering, with Reuters reporting that the restaurant chain, which includes tennis star Naomi Osaka as an investor, is hoping for strong investor interest "as demand for plant-based food products surges globally." The healthy food chain was founded in 2007 with one location in Washington, D.C., by three college roommates at Georgetown University's business school. Currently, the company operates 122 locations in 12 states across the U.S. To date, the company has raised a total of $478.6 million in funding over 13 rounds, according to Crunchbase. Sweetgreen was named one of Fast Company's Most Innovative Companies in 2019 and 2020.
Vita Coco, Runa parent company files for IPO with company valued at $2 billion
All Market Inc., parent company of Vita Coco, Runa energy drinks and the water brand Ever & Ever, may be planning an initial public offering as soon as Q3 2021, according to a June 18 report by The Business Times. According to unidentified sources, All Market could be valued at more than $2 billion. Vita Coco, founded in 2004, produces a variety of coconut-based beverages. According to Statista, sales of Vita Coco products totaled approximately $160 million in 2020. All Market Inc. in 2018 acquired Runa, a popular energy drink made from guayusa, found in the Amazon rainforest. The company's Ever & Ever brand markets pH balanced water in recyclable aluminum bottles.  
Oatly raises $1.4 billion in May 2021 IPO; shares rise 18% on first day of trading
Swedish oat milk maker Oatly, which reportedly counts such famous investors as Oprah Winfrey, Natalie Portman, Jay-Z and former Starbucks CEO Howard Schultz, raised $1.4 billion in an initial public offering on May 20. Shares were priced at $17, valuing the company at nearly $10 billion, according to CNBC. The company now trades on the Nasdaq exchange under the ticker symbol OTLY. In 2020, the company reported its revenue more than doubled over the previous year to $421.4 million, with food service accounting for 25% of sales and retail accounting for 75% of sales. Oatly reported a net loss of $60.36 million in 2020 as it invested in expanding into new markets, raising brand awareness and manufacturing, CNBC reported. Oatly CEO Toni Petersson in May told Food Navigator-USA, "This is about conversion, it's about converting people who used to drink cow's milk into Oatly. And the addressable market is just massive … so it's growth over profit." Oatly products are currently sold in 60,000 retail locations and more than 30,000 coffee shops, reported VegNews.
Jessica Alba's Honest Co. May 2021 IPO raised $412.8 million
Honest Co., the cruelty free personal care, household products and baby products brand co-founded by actor Jessica Alba, raised $412.8 million in an initial public offering held on May 4, CNBC reported. Trading under the ticker symbol HNST on the Nasdaq exchange, the company sold 25.8 million shares at $16 per share in its first day of trading, valuing it at $1.44 billion. The Honest Co. had revenue of $250 million in 2016, but has yet to turn a profit, reported LiveKindly. Alba, who started the company in 2011 three years after having her first child, said she founded the brand because she noticed a lack of natural baby products made without harsh chemicals in the marketplace. "When you look at this business, it feels like this is the direction in which the world wants to head," said Motley Fool analyst Jason Moser on June 28. "A company that's very focused on ESG and sustainability. I think a big question for a business like this, it really boils down to pricing oftentimes. It's a little bit more expensive to make this stuff right now in the near term … As time goes on, those costs will come down, and I think a company like the Honest Co. has some brand equity that could play out in its favor."
Impossible Foods in talks to go public with a $10 billion valuation
Based on an April 8 report in MarketWatch, plant-based foods maker Impossible Foods is preparing for an initial public offering that could value the company at about $10 billion. Founded in 2011 and based in Redwood City, CA, Impossible Foods was recently valued at $4 billion in a private funding round in 2020, MarketWatch reported. The company's signature product, the Impossible Burger, debuted in 2016. Sources told Reuters in April that Impossible Foods is exploring an IPO within the next year or a merger with a special purpose acquisition company (SPAC). Merging with a SPAC—a shell company that raises funds in an IPO with the goal of acquiring a private company—is becoming a popular alternative for companies seeking to go public "with less regulatory scrutiny and more certainty over the valuation that will be attained and funds that will be raised," Reuters reported. Reuters also disclosed that Impossible Foods has raised $1.5 billion in the private investments, to date, with backers including Khosla Ventures, Horizons Ventures, and celebrities including tennis star Serena Williams and rapper and music entrepreneur Jay-Z. According to Food Dive, rumors of an IPO for Impossible Foods have circulated since competitor Beyond Meat went public in 2019.
Steven Hoffman is managing director of Compass Natural, providing brand marketing, PR, social media, and strategic business development services to natural, organic and sustainable products businesses. Contact [email protected]
Subscribe and receive the latest updates on trends, data, events and more.
Join 57,000+ members of the natural products community.
You May Also Like
---
Sep 20 - Sep 23, 2023
Natural Products Expo East is the East Coast's leading natural, organic and healthy products event.
Learn More