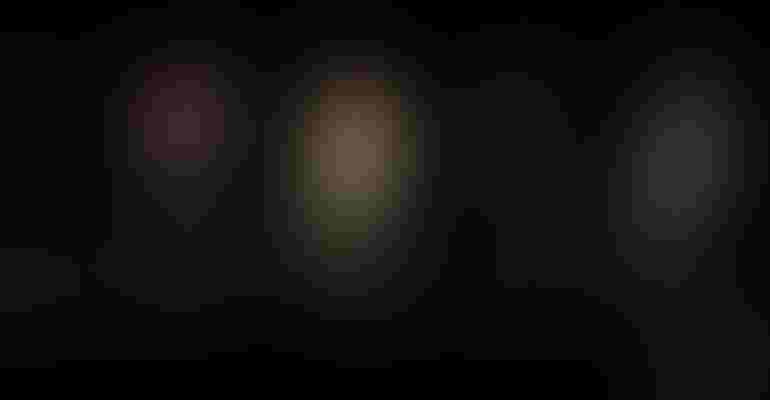 In a post-pandemic world, the promise of better health is all the more tempting, but which wellness trends are here to stay? Can we actually bottle joy, tranquility or even play? In redefining how Americans think about health, four key insights emerge from rising buzzwords that offer a peek into the future of health and wellness trends.
The TikTok generation is here to stay
Now more than ever, influencers are younger and healthier—and they're demanding cleaner ingredients. As a retailer, panelist Johnathan Lawrence of Fresh Thyme Market stressed the importance of getting ahead of the supply chain and meeting the consumers where they are. For many, the virtual space is where marketing gold exists.
OM Mushroom Superfood learned this when its Master Blend mushroom supplement went viral in front of a younger and more diverse group, gaining over 2 million views on TikTok.
"Many of the brands use the same influencers and talk to the same people. We aren't extending the circle out, we aren't reaching new people this way," said Sandra Carter, founder of OM Mushroom Superfood. "This viral video was a great example of how to reach a new, younger community of people."
However customers consume media, the panel agreed that the younger generations are seeking out personalized nutrition and flexibility. Supplements are no longer for the 40 and over crowd.
Wellness supplements reign supreme
Over the past 18 months, COVID-19 has shown that the health and wellness industry is an essential business. Consumers are looking for natural ways to solve for a wide range of health issues and challenges, from acute conditions to everyday wellness.
Shoppers are finally recognizing the importance of sleep and daily immune attention and are searching for natural ways to combat stress and burnout.
"Everyone has become a Zoom warrior. Cognitive health has become a larger focus, specifically surviving Zoom for eight hours and falling asleep at night in such a changing environment," said Crystal Webber, MS, RD, founder and CEO of Niche Nutrition.
Supply chains will need to remain flexible
The days of toilet paper shortages may be behind us, but panelists foreshadow a need to adjust quickly in this constantly changing environment of shutdowns, reopenings and health concerns.
"During the height of the pandemic, Fresh Thyme stores turned into the supply chain. It was exciting to try and source commodity items; we called them 'COVID buys'," said Lawrence. "We saw a big influx of new customers looking for alternative ways to take care of their health. We are still maintaining a lot of that growth today."
While some essential items have dropped in popularity, COVID-19 shifted not only what people could buy, but what they could afford to buy. So while budgets have dropped, innovation and savvy marketing must increase.
The natural products industry is the innovation industry
When we peer into the crystal ball, innovative product formats will remain a growing market—further blurring the lines between supplements and foods. Shoppers are looking for inherent benefits rather than a specific ingredient. In 2019 nonpill formats overtook pills within supplements for the first time. Akin to pandemic fatigue, consumers are suffering from pill fatigue, which is why nutrition is finally being brought back to its source in a variety of food forms.
"We are moving food science and technology from focusing on extending shelf life to making the products more nutritious. This is the most exciting path we are on," said Webber. "We are taking nutrients we know and putting them in different dose forms to reach a wider consumer base."
(Dec. 29 editor's note: The replay is not currently available.)

Watch the replay
Subscribe and receive the latest updates on trends, data, events and more.
Join 57,000+ members of the natural products community.
You May Also Like
---