5 consumer purchasing trends that will outlast the pandemic
5 consumer purchasing trends that will outlast the pandemic
The early rush of panic-buying and empty shelves is receding, but buying pattern shifts suggest that new shopping habits are settling in—habits that could benefit the natural products industry.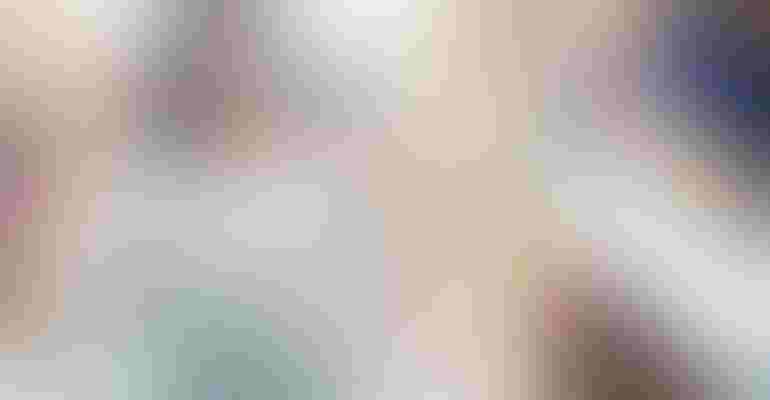 When the world went into lockdown just over three months ago, consumers' daily lives were—and have largely remained—upended. Throughout these drastic changes to the way today's shoppers work, shop and socialize, one question keeps popping up: when will things go back to normal?
However, for those of us in the natural products industry, the focus shouldn't be on returning to normal. We should focus on the emerging habits that are part of consumers' new normal and strategize around how we can best fit into their daily lives going forward.
In the first few weeks after the pandemic hit, pantry loading in preparation for shelter-in-place orders caused a momentary panic that made analyzing long-term trends difficult. Spikes in shelf-stable ingredients, baking mixes, pastas and sweeteners made sense as shoppers did their best to minimize the need to return to the store and stretch their grocery dollars. Now, after spending nearly all of the second quarter in lockdown, shoppers have established new habits which, we have reason to believe, are going to stick around for the long term.
Where the natural products industry currently stands
Since the start of lockdown, the natural products industry has gained over 15 million new customers. That's not a blip.
In March, when shoppers were grabbing any item they could find on sparse shelves, it was difficult to know whether customers were choosing natural brands out of necessity or preference. Then, after the initial stockpiling phase transitioned into sustained lockdown, same-store sales remained robust, continuously outperforming pre-COVID-19 rates every week.
Comparing dollar sales change year over year, the natural products industry continues to outpace conventional and non-natural products and comprises 8.5% of total store sales. Today, it's clear that a natural lifestyle is appealing to customers who want to live healthfully, take care of their bodies and lower their risk of COVID-19.
At SPINS we've been watching consumer behavior shift and have identified growing trends that have gained momentum since lockdown began. Based on our observations and data, we expect to see the following consumer behavior continue through the pandemic and even after:
1. Consumers are buying products for holistic wellness.
A diet centered on health and wellness serves multiple purposes for shoppers; a strengthened immune system can help prevent illness and, should they still get sick, makes recovery easier.
When the pandemic began, shoppers stocked up on vitamins and supplements, and sales remain high for the category, with significant sales increases in collagen (used for joint health and gut health) up 51% and oregano (touted as antibacterial and an antioxidant) up 29%. For consumers, health benefits are an integral part of their shopping choices, not merely incidental.
2. Shoppers are reading product labels.
Between an increase in different dietary lifestyles and a COVID-era emphasis on eating well, customers are into reading product labels. Sales for products in the paleo, low-FODMAP and vegan categories were already up in March, but experienced even stronger growth in April and May.
Attributes have grown beyond basic dietary choices—though they are clearly still important—and now include functional ingredients that tell shoppers they are getting more nutritional bang for their buck. Items that include attributes such as prebiotic, probiotic, natural sweeteners and ancient grains are increasingly in demand. With shoppers actively choosing these items over their less functional counterparts, you want to make identifying and finding these items as easy as possible.
3. Plant-based is increasingly popular.
The meat industry has been hit by no small number of negative headlines during the pandemic. And whether they're concerned about choosing sustainable products or sticking to an animal-free diet, shoppers have turned plant-based items into shopping cart staples.
With JBS, the world's largest meat producer, entering the plant-based market, you can bet that this is not a passing trend. In the months after the stock-up phase, refrigerated plant-based milk has consistently outpaced refrigerated milk's growth. From traditional meat producers to category leaders to private label, shoppers have a variety of plant-based options to choose from—and it's not just about burger patties and nondairy milk anymore. Plant-based jerky, queso and chorizo are just some of the items vying for (and winning) the attention of shoppers.
4. E-commerce will continue to rise
In April, unit sales in e-commerce grew 5 times more quickly than brick-and-mortar sales, thanks to customers choosing a variety of digital options for their groceries. While online shopping and grocery delivery aren't new, they quickly became the new default for many consumers.
Meanwhile, retailers looking to provide for their customers while minimizing concerns about in-person shopping began to offer curbside pickup, where shoppers could place their order online or via an app and then have a contactless pickup without ever leaving their cars. Now that customers are accustomed to the convenience, many will continue to order their groceries even after the need to social distance goes away.
5. Private label is king amid tighter budgets.
Consumers have their minds on their budgets. Some have lost their jobs or taken pay cuts and others are wary of the economic outlook now that the U.S. has officially entered a recession. Every brand and retailer needs to earn consumers' dollars because the vast majority of them are spending very carefully.
With prices rising on some items and fewer promotions happening, private label has gained traction with shoppers. This also happened during the Great Recession; consumers sought out affordable alternatives and never went back once they realized they could find equal quality in these options.
Since then, private label has grown, and shoppers looking to stay true to their natural lifestyles have a variety of options, from vitamins and supplements to plant-based alternatives to gluten-free foods. Affordable, high-quality private-label lines provide an opportunity to attract and retain new customers, and brands and retailers should be building these relationships right now if they want to be part of post-COVID-19 shopping trips.
We'll be living with the reality of COVID-19 for the remainder of 2020 and likely into 2021. Shoppers aren't waiting until everything "goes back to normal" to change their lifestyles. Many of these trends began before the pandemic, but now they've accelerated as shoppers focus more on their health and overall wellbeing. Right now, brands and retailers have the unique opportunity to meet customers where they are and become part of their new normal.
Have some big ideas or thoughts to share related to the natural products industry? We'd love to hear and publish your opinions in the newhope.com IdeaXchange. Check out our submission guidelines.
Subscribe and receive the latest updates on trends, data, events and more.
Join 57,000+ members of the natural products community.
You May Also Like
---
Sep 20 - Sep 23, 2023
Natural Products Expo East is the East Coast's leading natural, organic and healthy products event.
Learn More