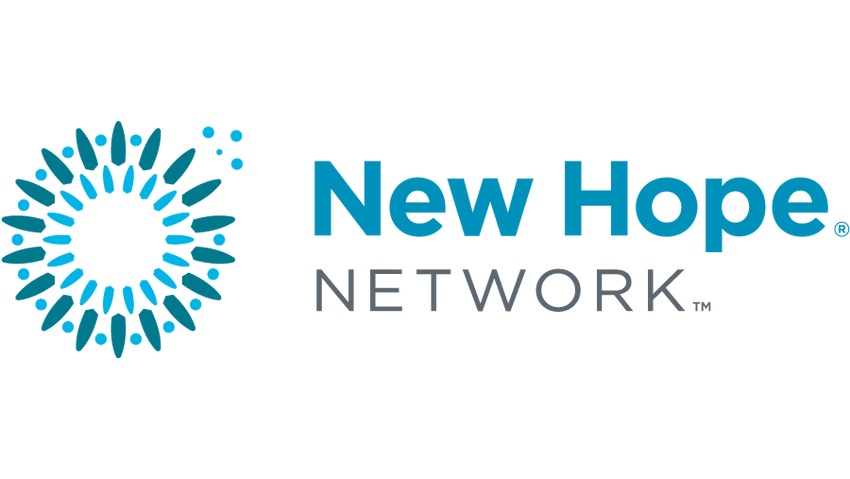 Through innovation and tasteful product design, Steve Jobs transformed not only the computer industry, but also the music and telephone businesses. Indeed, digital empowerment is now disrupting everything from taxicabs to newspapers. And thanks to social media networks, individuals have gained the power to demand more transparent business practices, which are rapidly transforming the food—and supplements—industries. Pink slime? Get rid of it! GMOs? Thank you, no.
How about those non-nutritive "other ingredients" on supplement labels? Individual consumers, empowered by social media, are now creating a ruckus among the supplements ranks. Here are five consumer-driven trends shifting the way supplements are made.
Non-GMO and organic
Supplements have been the laggard among non-GMO and organic product categories because of the many issues manufacturers face when attempting to comply with the Non-GMO Project's strict standards.
The first challenge in securing Non-GMO Project verification lies in the inherent nature of supplements. "The project's process was originally designed primarily to verify food products," says Gerda Endemann, PhD, senior researcher at Source Naturals, which has attained Non-GMO Project verification for its tongkat ali product and offers non-GMO vitamins C, D and E. "Applying this same process to dietary supplements is more challenging because of the greater complexity of our supply chain, the large number of vitamins and herbs in many products, and the current lack of GMO-free forms of some ingredients."
But it's not just manufacturers that are affected, says Lisa Lent, founder and CEO of Vitalah, whose Oxylent effervescent line is non-GMO. "Verification has to go all the way back to the agricultural practices used to produce source crops, and all the way through the various processors," she explains.
And while GMO-free merely denotes the absence of the worst materials available, organic certification means a product is full of only the best. We've seen just two ingredient suppliers have the capability to serve up organic ingredients for supplements. Garden of Life uses the services of one of them, and that's what makes its myKind line stand out.
Vegetarian capsules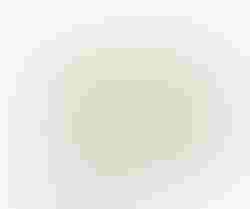 Often overlooked in the GMO-free supplements rubric is the actual pill itself. Many of the excipients and fillers in tablets are among the most difficult and intransigent to comply with non-GMO standards. In fact, it was only in autumn 2013 when the first supplement capsule was awarded Non-GMO Project verification. That went to Capsugel's Vcaps Plus and Plantcaps. NOW Foods was among the first manufacturers to begin using Vcaps.
Gelatin, derived from the skin, bones and connective tissues of barnyard animals, was the original non-starter for vegetarians looking to supplement. It's become the villain to not only vegetarians but to a significant slice of everyday consumers who would just prefer "cleaner" nonanimal sources.
Vegetarian capsules are made of pullulan—what amounts to plant fiber and gum. Technically manufactured from hydroxypropyl methylcellulose, vegetarian capsules are also kosher and halal acceptable. Originally derived from naturally fermented tapioca, the resulting soluble fiber helps to bind and form the capsule, giving it structure and strength. Pullulan is natural, water soluble, gluten free and non-GMO.
"Our use of vegetarian capsules before 2000 was maybe 5 percent, 10 percent tops, of our capsule demand—today it's about 40 percent," says Sam Vallabhaneni, vice president of new product development at contract manufacturer Rasi Labs in New Jersey. "Our standard core products are veggie caps, and all the new products we do are veggie caps."
"People who really know and use health foods, maybe 20 percent of the population, are looking for products with a natural presentation, and vegetarian capsules appeal to them," says Mark Pedersen, ND, senior vice president of research and development at Cornerstone Research and Development, an MLM manufacturer based in Utah. "They're looking at excipients and added colors and flavors. That market is growing and people are paying more attention."
Whole-food multivitamins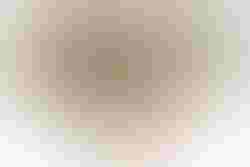 Whole-food vitamins have been a growing trend over the last few years, whereas five years ago, the only places to turn were the big three of Garden of Life, MegaFood and New Chapter. Today, a number of big-time brands are all in. There's no definition for whole food, and there's a bit of controversy over just what constitutes a whole-food vitamin (example: Does fermentation count?).
The great thing about whole-food supplements is that you get truly natural ingredients. By contrast, most letter vitamins are synthetically derived, although they're perfectly acceptable to the Food and Drug Administration, which actually has a rule that companies cannot say that natural and synthetically manufactured (so-called "nature-identical") vitamins are any different from one another.
The one knock against whole-food multivitamins is that you do not get the über-doses that are routinely available from many multis these days. Nevertheless, they provide a sound foundation of nutrition from outstanding sources. You want more of a particular nutrient? Grab a separate supplement for that.
The original big three now have the likes of Natural Factors and American Health joining the party. All of the companies playing in this space say that nutrients derived from whole foods get you the food and the enzymes and cofactors, which help with assimilation and uptake of the vitamins. In Natural Factors' case, 330 pounds of food from its farms in British Columbia makes one single pound of concentrate. With American Health, a time-release formulation takes eight to 10 hours to get into the body, providing consumers with extended nutrition. For these reasons, whole-food supplements seem to really be resonating with customers.
The greens category
If vegetarian capsules are on-trend, nutrient-dense whole-food multivitamins are good, and "clean label" is more than a fad among discerning customers looking to dispense with all the non-nutritive ingredients, then how about getting rid of the pill delivery format altogether and providing a tub of 100 percent nutritional powder? Great idea!
Nutritional powders in plastic tubs were once strictly the purview of whey protein for gym rats. But nowadays everybody's in on the game, seeking out everything from single-ingredient powders like kale to kitchen sink–style multinutrient blends.
It's actually almost a little surprising how the "greens category" has exploded. Last year, SPINS reported 75 percent growth for the category over the prior year, and these products' presence at Natural Products Expo West 2015 was hard to miss. Are there really that many consumers looking to throw down several hundred dollars on a spiffy Vitamix blender for morning smoothies? Why yes, apparently there are.
We like Green Vibrance from Vibrant Health. Preceding all the newcomers, Vibrant Health pioneered the category with its Green Vibrance way back in 1992. Today, the product is up to version 14.1, representing the company's constant tweaking of its formula to reflect updates to nutrition science.
Certifications
With supplement quality a continuous concern—brought to light anew by the New York attorney general's investigation into botanicals (largely unfounded because of faulty test methods) and the American Botanical Council and American Herbal Pharmacopoeia shining the spotlight on ingredient adulteration—consumers are looking for confidence builders to ensure that their purchases will be what they think they'll be. Third-party certification seals provide that assurance.
Certifications are perhaps most important in the sports nutrition world, where supplements are the convenient boogeyman for Olympic-style athletes who fail drug tests and get kicked out of competitions. Are sports supplements really adulterated? We doubt it in all cases, but sometimes, yes.
So supplement companies employ third-party firms to provide their seals of approval. The World Anti-Doping Agency tests for the presence or absence of adulterants. NSF tests and approves the quality of all ingredients. The International Fish Oil Standards Program checks that fish oils are clear of heavy metals and contain proper purity, potency and freshness. Other companies validate the presence of gluten or GMOs. Seals on labels provide consumers with confidence in brands.
To appease coaches and regulators, the Twinlab Clean Series range is certified HFL Informed-Sport for banned substances, and every ingredient is identity-tested through Twinlab's in-house TwinID program. And to appease Mom, the products are gluten free, certified non-GMO and formulated without artificial dyes, flavors or sweeteners.
Subscribe and receive the latest updates on trends, data, events and more.
Join 57,000+ members of the natural products community.
You May Also Like
---
Sep 20 - Sep 23, 2023
Natural Products Expo East is the East Coast's leading natural, organic and healthy products event.
Learn More