6 food supply chain forecasts for 2021
6 food supply chain forecasts for 2021
Are Traasdahl, CEO and co-founder of Crisp, predicts six key trends that will impact the food supply chain in 2021 to help retailers and food companies improve their planning and agility in the coming year.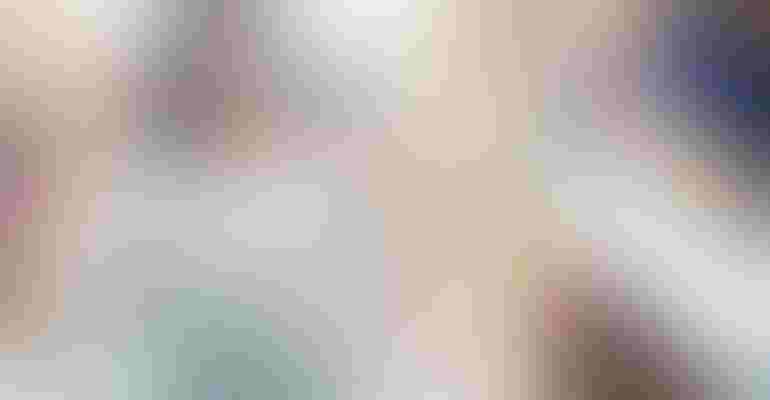 COVID-19 caused many restaurants and other foodservice businesses to shut down or reduce capacity, leaving the foodservice supply chain overburdened with unsold products. Supply chain disruptions also led retailers and food businesses to reassess and streamline their product lines. And more consumers cooked at home and purchased their groceries online in 2020.
To adapt to these and other changes in 2021, retailers and food businesses, including natural food companies, need to determine which trends will stick and reevaluate their operations to become more resilient and agile.
How will COVID-19 impact the food supply chain into 2021? Here are six predictions about trends that are likely to impact your business next year.    
1. Home cooks will increasingly demand convenience for meal preparation.
Until early 2020, consumer food spending had grown steadily over the previous five years and sales were split almost evenly between retail and food-service businesses. But when COVID-19 hit the U.S. in March, consumers stocked up their pantries and started eating more at home. According to McKinsey, food sales at retail stores for the month increased by 29% and sales at restaurants, cafés, and other foodservice businesses dropped 27% as compared to March 2019.
At first, consumers were excited to try new recipes and learn advanced cooking skills, but they soon grew tired of cooking every meal at home from scratch. That's why products featuring "cooking made easy" are becoming more popular, and it's a trend that will continue into 2021. For this same reason, meal kits—which were already a growing trend—will continue to be propelled forward next year.
2. Retailers and food brands will keep simplifying product lines.
With the increased pressures on the food supply chain, many brands are rethinking their product lines. "Rationalization [of SKUs] is a big thing," explained David Koretz, a food industry entrepreneur and founder with experience in the protein space and shelf-stable snacks. "If you have 20 flavors in a product line, you're definitely rationalizing and focusing a lot more on your top three, four, or five flavors rather than all 20 of them. And that will continue."
Retailers are feeling the same way and 2021 will likely see them simplifying their operations by reducing the range of products they carry. By freeing up warehouse space, retailers can streamline their supply chains—which may in turn improve relationships with customers and suppliers.
3. E-commerce and direct-to-consumer food sales will continue to skyrocket.
Direct-to-consumer (DTC) and e-commerce food sales were already increasing before COVID-19 but now, a growing number of consumers have replaced their in-person grocery trips with online shopping, accelerating the trend even more according to FMI.
Small food producers with a DTC sales model were already common, and large food manufacturers are now joining the movement too: PepsiCo, Kraft Heinz, and Ben and Jerry's are just a few of the big-name brands that created DTC programs in 2020. As for e-commerce, grocery has been one of the fastest-growing categories in online sales. These trends grew as consumers realized how easy it is to order restaurant food and groceries from their living room, and the upward trajectory will likely continue into 2021.
4. Costs—and prices—will increase.
USDA expects "food-at-home prices" to increase between 1% and 2% and "food-away-from-home prices" to increase between 2% and 3% in 2021. Many factors have converged that may cause the USDA's predictions to hold true next year. For example:
The shortage of drivers is not easing up and continues to inflate labor costs.

The restaurant shutdown caused distributors to be burdened with too much product. Keeping extra product in cold storage is expensive, plus developing new ways to get products into the hands of consumers is another added cost.

McKinsey estimates that if foodservice producers make new investments in packaging lines to rebalance their network for retail, they could face at least a 40% decline in revenue.
In addition, the global reach of COVID-19 has caused a domino effect of rising food costs—and may continue to do so in 2021. If borders close for commodities like coffee and cacao, for example, changes in demand and pricing in the U.S. can be expected.
5. Consumers will continue eating healthier... mostly.
The pandemic is encouraging consumers to pay more attention to their diets, and the global functional food ingredients market is expected to rise from $67.8 billion in 2018 to around $105.17 billion by 2025.
On the flip side, consumers are also eating more snack foods; in fact, the snack foods market is predicted to expand greatly from 2020-2030. But even those treats are changing, with vegan and vegetarian snacks and ingredients becoming more popular.
6. Tech offerings will grow and advance.
The COVID-19 situation has inspired new technologies—and improvements in existing tech tools—that make it easier for food brands and retailers to get their products into consumers' hands. Use of delivery services like DoorDash and Instacart have accelerated—and in September, Walmart began piloting drone delivery of COVID-19 at-home self-collection kits, which may spur the growth of drone delivery.
New data-sharing tools will also allow businesses across the food supply chain to have a more accurate picture of how much to produce and how much to order—even with rapidly shifting consumer demand caused by COVID-19.
So what's next?
While no one can know exactly what will happen in next year, these predictions are based on analysis of the trends of 2020 and the pandemic's impacts on the food supply chain to date. The best defense may be to stay informed: Staying on top of trends and data can improve food companies' chances of having a successful 2021.
Have some big ideas or thoughts to share related to the natural products industry? We'd love to hear and publish your opinions in the newhope.com IdeaXchange. Check out our submission guidelines.
Subscribe and receive the latest updates on trends, data, events and more.
Join 57,000+ members of the natural products community.
You May Also Like
---
Sep 20 - Sep 23, 2023
Natural Products Expo East is the East Coast's leading natural, organic and healthy products event.
Learn More