Artisan technique, quality ingredients define natural personal care's vibrant future
Artisan technique, quality ingredients define natural personal care's vibrant future
Sales growth for health and beauty products surpassed that of both food and supplements in the natural channel last year. Here's a look at what's working.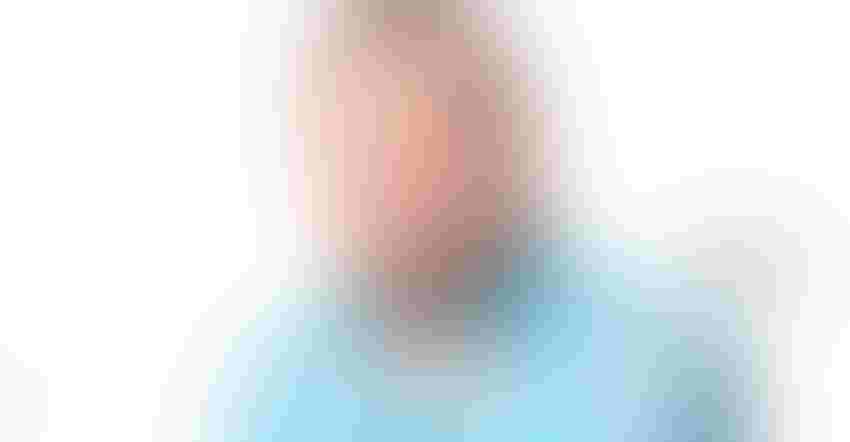 The bulk herbs section is the spot to be on a Friday night … at least at Cambridge Naturals in Cambridge, Massachusetts, where shoppers flock to the aisle seeking ingredients to create teas, tinctures, salves and body care products.
The craft movement is alive and well, a result of consumers demanding full ingredient transparency and craving a stronger connection to products, according to Emily Kanter, co-owner of Cambridge Naturals. It all began with the widespread awakening that drove consumers to healthier food options. Today, it trickles into all parts of shoppers' lives, contributing to the 8 percent sales increase of natural and organic personal care products in natural retail in 2015, according to NFM's annual survey. HABA's growth surpassed that of both food and supplements in the natural channel last year. Do-it-yourself and artisan techniques are clear manifestations of this rapid shift toward safer, cleaner personal care products.
"One part of this trend is people wanting to know exactly what's in their skin care, similar to how Michael Pollan sparked the movement toward understanding the ingredients in food," Kanter says. "It's about getting closer to your health and your well-being and not trusting [premade products] in the same way."
An awakening
Interest in natural and organic personal care has been steadily gaining momentum, and last year marked a major milestone for the industry when both Western medicine and mainstream media gave consumers more reason to distrust conventional cosmetics. A New York Times op-ed piece, "Contaminating Our Bodies with Everyday Products," dug into warnings from the International Federation of Gynecology and Obstetrics and the Endocrine Society about endocrine-disrupting chemicals in personal care products that are linked to reproductive issues, diabetes, obesity and certain cancers.
As a result of mounting awareness and increasing advocacy and education, demand for safer personal care is growing, and product development is evolving. Conventional companies are scrambling to adjust their formulations. But even the natural industry has become much cleaner, according to Jeremiah McElwee, founder and chief thinkubation officer at Thrive Market and Simply Fair Skin Care.
"When I helped create the Premium Body Care standard at Whole Foods Market back in 2008, we were effectively attempting to sunset over 300 ingredients from products that were questionable in our minds," McElwee says. While he initially experienced pushback from founders and CEOs of "natural" companies, today's products prove that the hard work of committed brands has paved the way for truly pure products that really do work.
Skin, body, hair and nail care featuring gentle, plant-based active ingredients that also lend clinical results was once a pipe dream. Today, that's what responsible companies are delivering. "Ten-plus years ago it was very rare to find the words scientifically proven or clinically proven on a product label at your local health food store," McElwee says. "Like most of the natural products industry, the skin care products you find on shelves today are far more efficacious and higher quality than they ever have been."
To help customers understand how much natural products have improved, retailers are prioritizing sampling. This is a particularly effective tactic for items such as deodorants that have gotten a bad rap over the years but now perform much better. "People are looking for one that works and smells nice, and if a tester is provided, it'll double the sales," says Kelly Miller, owner of Pennsylvania-based health food store Health Hut, who points to deodorants as a category with strong growth opportunities. Sampling is fundamental to Cambridge Naturals' HABA strategy as well. Kanter and her team test out every product before bringing it into the store. Once it's on the shelf, they strive to offer testers for every item they can. 
The craft beauty movement
First and foremost, for a product to appeal to consumers, it has to work. But to earn loyalty, it also has to tell a story that resonates. Much like how chocolate, beer and fermented food brands have done so successfully, personal care companies are getting back to basics in order to cater to a market that's hungry for craft products and authenticity. "Craft and artisan soaps have really caught our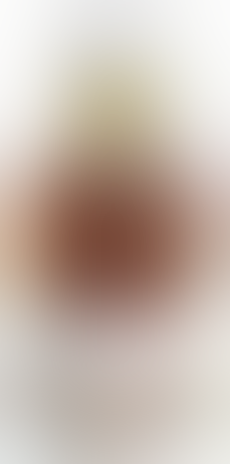 customers' attention," says Jonathan Lawrence, director of vitamins and body care and general manager at Illinois-based Fresh Thyme Farmers Market. "They love the idea of going back to the basics and making products by hand. This adds to the unique shapes, scents and overall appeal in the same way that craft beer has exploded."
Hall Newbegin, founder of Berkeley, California-based body care company Juniper Ridge, forages domestic woodlands for clean ingredients to use in soaps, body washes and other personal care products. "We go out to the mountains and harvest the plants, then distill out their goo," he says. "You're getting a real experience of fragrance. People are rightfully afraid of fragrance because there are so many synthetic scents out there."
Companies such as Juniper Ridge and San Francisco–based Soapberri also leverage nature to solve supply-chain issues. "Let's see what we can learn from ancient wisdoms around the world," says Brian Quach, co-founder of Soapberri, which strives to redefine America's flawed soap industry by formulating products with soapberry, an ancient fruit hailing from Taiwan. "In America, we typically use three large brands. I wanted to show that other things in nature can provide a solution." Soapberry's natural antibacterial and surfactant properties (it's also 100 percent biodegradable) make it an ideal alternative to synthetic soap ingredients that can pollute the environment—and our bodies.
What's in a label?
Actually proving purity, not just talking about it, is also key to earning consumer trust. "When it comes to skin care, more and more people are recognizing the connection to health," Kanter says. "Having the assurance that a product is really, really clean is important."
To achieve this, retailers are enforcing strict ingredient standards, and companies are opting for third-party stamps of approval. "I am excited to see the number of USDA Organic products continue to surge," McElwee says. In the personal care category, organic is experiencing the strongest sales growth in aromatherapy and body oils, deodorants and antiperspirants, and oral care, according to SPINS.
In addition to product purity, McElwee points out the greater environmental impacts of personal care companies investing in organic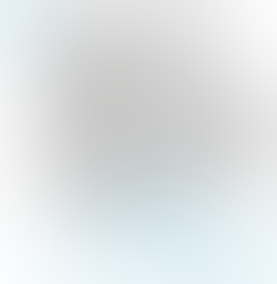 ingredients. "Our soil continues to be depleted and stripped by conventional agriculture, and the time when we can ignore this impact has long passed," he says. "So with more organic products comes more awareness and demand, thereby creating a virtuous circle with farmers."
Meanwhile, the Environmental Working Group identified the need for a seal that focuses solely on the safety of a product. Enter EWG VERIFIED: For Your Health, a newly launched verification that leverages EWG's Skin Deep Cosmetics Safety Database. For more than a decade, this online and mobile tool has helped consumers and retailers vet nontoxic personal care. Now companies that receive a high safety rating can showcase it on their labels to help bridge the gap between EWG's digital tool and what consumers find in the aisles. "The purpose of the verification is to not only educate consumers but to empower them to make better choices, while pushing for market change," says Nneka Leiba, EWG's deputy director of research.
The EWG verification requires companies to fully disclose ingredient lists, including all constituent ingredients in fragrances. These formulations have long been kept under wraps thanks to trade-secret protections, but have now become a hot-button issue in the personal care space. "We are particularly happy to see the unveiling of fragrance in these standards," says Cynthia Barstow, executive director of Massachusetts-based nonprofit Protect Our Breasts. "So many chemicals are found in these proprietary recipes."
Clean beauty companies are already getting on board with the EWG verification, using it to strengthen partnerships with retailers, live up to promises and push for market change. "We are confident the EWG VERIFIED: For Your Health mark on our products will help us reach more consumers with our values of full transparency and clean skin care," says Kimberly Heathman, chief marketing officer for Colorado-based skin care company MyChelle Dermaceuticals, one of the first brands to earn the verification. 
Subscribe and receive the latest updates on trends, data, events and more.
Join 57,000+ members of the natural products community.
You May Also Like
---
Sep 20 - Sep 23, 2023
Natural Products Expo East is the East Coast's leading natural, organic and healthy products event.
Learn More