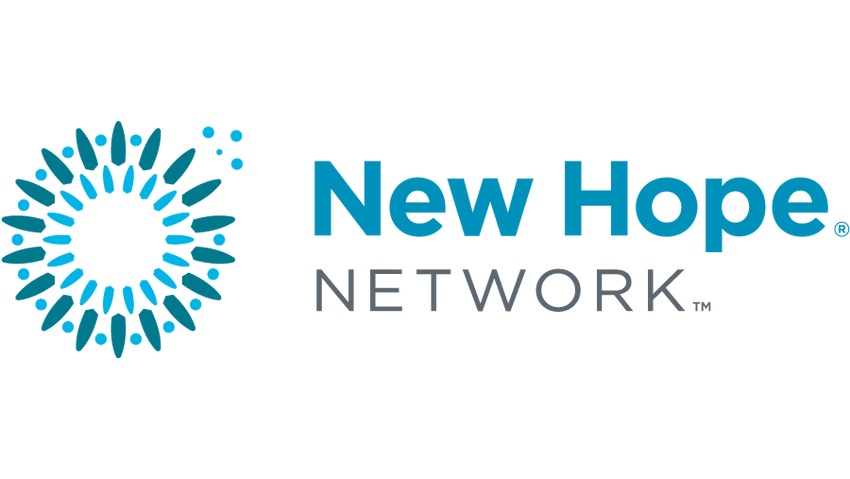 Greg Horn is CEO of Specialty Nutrition Group and has worked for companies that include Garden of Life and GNC. Horn is leading an effort to sort through the science of nutrition and evaluate the studies for rigor and relevance. Horn says creating a database of what the best science says about nutrition—whether it's positive or negative about particular ingredients—is essential to help grow the industry in the face of media skepticism and consumers demanding more evidence and transparency. Culling the good studies from the bad may also help product developers create formulations that deliver on the promise of nutrition.
How do you describe the project when you speak with people in the industry?
Greg Horn: This is an ambitious project to really dig in and determine the state of the science of nutrition as it applies to categories that are impacting human health. The name of the project is The Nutrition Science Roadmap Project. We're trying to map the science, what it really says, whether it's favorable or unfavorable for, eventually, the top 20 conditions that represent about 92 percent of all sales in our industry. We've gotten a little bit less than halfway there.
If you were talking to a consumer, what would you say about it?
GH: I would say that we've created a database reviewing essentially every study that has ever been published in nutrition science and created a picture of what that science says so that we can focus not only on categories that are proven to have nutritional substances that help human health but also the ingredients within those categories that have the strongest, most robust data behind them. That's all part of the evolution of the nutrition business from, "We hope it works" to "we know it works."
What was the primary need that inspired this?
GH: The need for a survey on nutrition science has been clear for a while. I formulate products for a living. We've always maintained a database of science that was not quite as systematic but where we had substantiation documents for everything that we do. It's becoming standard practice in the industry, but it was a little unusual when we started doing that 20-plus years ago.
What's different about this is that when the nutrition industry gets in trouble with the media, when they get in trouble with regulatory agencies, when they get in trouble for making false claims, it's individual players who get in trouble, but it's often because they've addressed the formulation and claims question from a standpoint of naïveté. They get blindsided because they don't really know what is supportable in the category.
Having the data is the antidote to that. It's the antidote to being set up for failure with the media, not having responses to the media when they inquire about things. There's really no organized response. There's rarely a cohesive science-based data-driven response. The idea is to have a database that we can rely on for the best possible products in the areas where science really says it works.
How did you develop the approach, and how many studies did the team review?
GH: We developed the approach, initially, starting the way that the media often starts. We do a keyword search, which is going into the databases or the aggregations of databases and just putting in the words. How many studies are there that say 'X'? What we've found is that's kind of a funnel or an upside down pyramid because there's a massive number of studies that show up in your keyword search, which is what the media does, that turn out being not even worth reviewing or relevant.
There were 18,000, almost 19,000 studies that came up on the keyword search for "sports nutrition." If you didn't go any further, you'd think that was the universe. But 3,239 of those studies, after we took a closer look, were actually worth reviewing. We reviewed those studies and found out that just 775 of those studies turned out to be relevant.
Overall, it was something like 70 percent of the studies we've done so far—keep in mind that we're not done—have been positive. About 8 percent have actually been negative, which leaves I guess 22 percent that are neutral or no effect. Just because you do science doesn't mean that you're necessarily going to prove your point. If you do prove your point, then you have a much stronger position to stand by in the marketplace.
With FDA label requirements limiting how you can use science, how are brands going to use this database?
GH: There's really, I think, two questions there. One question is, is it even worth it to have research on your products if you can't say that it cures a disease? The answer to that question is yes. That whole thought process has been used as an excuse by industry not to do the kind of basic research on their products.
Just because you can't say it cures mitigates or prevents, doesn't mean that you can't show benefit for a product that's designed to have a benefit. Within the structured function claims, or statement legal regime, you're able to say a lot.
Wouldn't it be great if nutrition delivered on the promise that people think it has? People are buying these products. It's a multi-billion dollar industry. They're taking these products. The more you have selected the areas that have proven efficacy for nutrition where we know things work, that's one step. You're developing products in areas that just have proven to have benefit. Secondly, you're using the ingredients in your formulation that show it has some clinical documentation that they provide that benefit. That's a pretty big deal.
What categories stood out as strongly supported?
GH: It was a pretty big variation between categories we've done so far. Eye health, for example, had 80 percent positive outcomes. Sport's nutrition had more studies, but only 53 percent of the studies were positive. That's a big range. The other thing that we found out is that the sub-categories matter. Visual acuity had 85 percent of the studies that were positive and no negatives while things like preventing blindness only had 67 percent positive studies.
The other thing that this information becomes very useful for is for people who are talking about nutrition, but they're talking about it from a knowledgeable standpoint or maybe self-interested standpoint. When I mapped out the weight loss ingredient science, as part of a speech that I am giving at NBJ Summit, I've had this research team code these in kind of a stoplight type way. There's so much data. We have to summarize it somehow. Red, yellow, green, where green means it's really good. Yellow means marginally, but it might get better. Red means there's not enough data.
Look at what  Dr. Oz, who was a phenomenal driver of sales and mouthpiece for nutrition, has done. Why couldn't we have channeled his advocacy towards the stuff that really worked? He could have focused on the "green" studies. That might have had a different outcome. Having a roadmap is really useful for a lot of reasons. The main one is to make sure what you're saying is supportable.
What were the common problems with the studies?
GH: I think that there's a big incentive with research to try to design studies to get a positive outcome. We found quite a few neutral and negative studies across a lot of these categories. Probably my biggest eye opener was that negative or neutral studies got published at all. If you're totally self-interested, you'd never want that to happen. Meanwhile, science isn't totally self-interested, so it gave me a lot of respect for the scientific process that we found studies that showed things didn't work. Within sport's nutrition, there's a lot of stuff that really works great like protein and branched chain amino acids and that kind of stuff, but there were ingredients within sport's nutrition that almost every study that ever looked at it came out negative or neutral.
What surprised you?
GH: The amount of research that's not really relevant to nutrition healthcare out of the total research was a surprise. I expected it to be maybe half the research wasn't relevant. It turns out it's, in some cases, ninety percent of the research that's done in nutrition isn't relevant to the dietary supplements, medical foods clinical nutrition, or functional food and beverage segments. The studies are done on just dietary observations, or done in a population that doesn't apply.
Another big surprise for me was how unprepared or under-prepared that the industry probably is in terms of finding stuff I've never heard—in more than twenty-five years in the industry—that some of this stuff had support or didn't have support. That was pretty eye opening. The other thing that I think jumped out at me was that the need for better nutrition. The industry is always having an identity crisis of the moment. The industry never seems to go on the offense. Objectively, there's a really strong rationale for supplemental nutrition. We found out that there is a significant need for nutrition, even in the American diet, that you think you've got nutrients everywhere. There is government published research that there's significant micro-nutrient deficiencies. That was an eye opener. There's definitely a need.
The other interesting insight is that there's a direct correlation between what's mentioned in the medical journals and what's selling. Say there's a volume of research that's going up; there's an explosion of research on an ingredient. People are hearing about it because it translates to medical recommendations. It translates to sales. There's a stronger correlation than I would have guessed between what's going on in the science and what's going on in the marketplace, which I found very encouraging.
What are the next steps?
GH: Well, coming to the NBJ Summit and sharing what we've found out so far is the immediate next step. We have a panel of scientific experts immediately following the presentation that include some very bright people. The head of research for Nature's Bounty, the head of research for GNC, the person from KGK Synergize that does a lot of clinical trials for the industry. We have a group of intelligent people who will be commenting on the role of nutrition, science and advancing the category. It will be framed with the findings we've had from this nutrition science database. I think the discussion, which I'm moderating, will be equally interesting.
Will it be something you could show to the media?
GH: You could show it to the media and use  it to defend yourself, right? We go into these arguments with a peashooter and only one pea. If somebody said, "Hey, XYZ's under attack. People say it doesn't work." With this you could say, "Well, I know exactly which studies say they don't work or were neutral, and I know there are two-thirds more of those studies that say they do work. I know exactly where to go and how to get to the point of that. I have them graded by quality. I know which ones are more definitive than others." Armed with that, we should have our own experts on TV saying, "No, here's what it really is" and telling our side of the story, which we did not do with Omega 3s, which we did not do with multi-vitamins. We just let the car run us over and then back up and run us over again. I personally would prefer to bring a data-driven argument to those discussions rather than get run over a bunch of times.
Subscribe and receive the latest updates on trends, data, events and more.
Join 57,000+ members of the natural products community.
You May Also Like
---