Data shows consumers are choosing sustainability
Data shows consumers are choosing sustainability
As you think about meeting the demands of shoppers, consider how you can show shoppers that your shelves have the sustainable items they're looking for.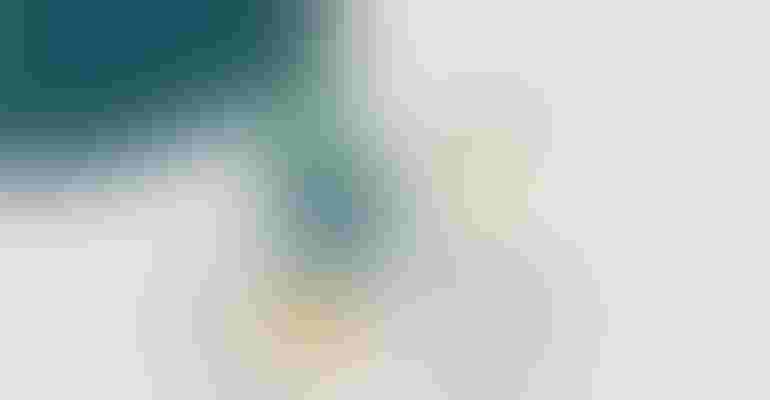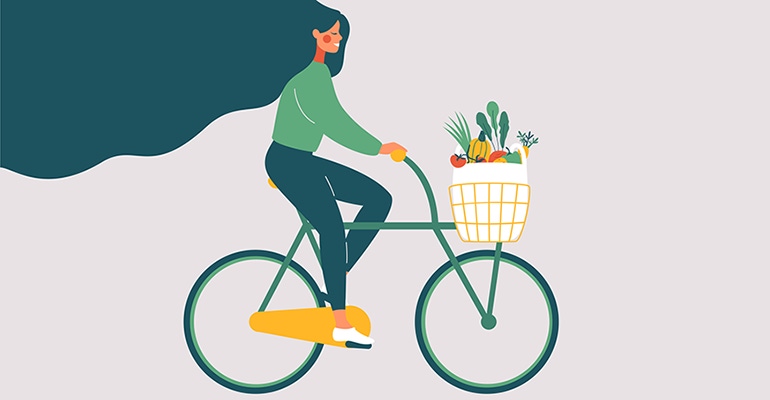 The health and wellness market has long been a place for shoppers looking for better-for-you products, but it's also becoming a destination for better-for-the-planet products. Sustainability has become a purchase driver for shoppers browsing store aisles—from chocolate treats to even pet food. Choosing responsible product packaging and ingredient sourcing have joined recycling and energy conservation as ways shoppers are shifting behavior to align with their principles.
Organic products remain popular—especially for regional retailers
Shoppers have been choosing organic products for years because they're better for their own personal health. Now, they're choosing them because the production practices, such as using less fertilizer and no chemical inputs, lead to better soil conditions and increased wildlife biodiversity. SPINS has seen sales increase in all channels for products labeled as 95-100% organic. That growth is happening across several departments. Looking at products label 95-100% organic:
Shelf-stable coffee and hot cocoa rose 25%.

Bread and baked goods increased 16%.
Interestingly, organic's growth is highest in the regional independent grocery channel, which has seen a 21% increase in organic products. We know that shoppers rely on regional and independent grocers for innovative and trendsetting items alongside conventional choices. Regional and independent retailers understand the pulse of shoppers in a way that big-box chains don't. For example, organic beer is up 20% across channels but it up even higher at 55% within regional independent grocery. Regional's mindful shoppers are ahead of the curve and could be giving us a preview of how mainstream shoppers will be choosing beers in the future.
What's on the outside matters
The EPA has shown that packaging is a significant source of waste, which helps explain why an item's container matters to shoppers. Plastic packaging that isn't biodegradable or items that are individually wrapped have become deterrents for environmentally conscious consumers. Many manufacturers have switched to recycled plastic that extends the life of plastics beyond one use, and others are opting for biodegradable packaging instead.
If you haven't already, you will soon see innovative options that rethink traditional packaging and even the products themselves. For example, toiletries are known for excessive (often plastic) packaging—whether it's shampoo bottles and body wash or toothbrushes. Bars are beginning to show up as competition for liquids when it comes to shampoo, conditioner, and even shaving cream. Bamboo toothbrushes are also hitting shelves. And even for items in liquid form, natural ingredients and responsible production practices will take center stage on packaging and label claims.
Put sustainability front-and-center
As you decide what to carry and whether your current inventory is already satisfying the needs of shoppers with sustainability on their minds, pay attention to product attributes. At SPINS, we help retailers review products for the sustainability qualities that they're looking for. If you want to check for tuna meets sustainability standards, see if it is certified through Marine Stewardship Council. 
Choose peanut butter without palm oil, which some consumers avoid for fear of its ties to deforestation and the effect to wildlife. Animal agriculture plays a role in carbon emissions, so we have many retailers opting for plant-based items that have less of an environmental footprint.
What we see in these ongoing conversations with retailers—especially as shoppers become more informed and more passionate—is that sustainability is more than a label claim. Sustainability has grown beyond a niche concern for shoppers, and it has affected all aspects of the buyer journey, from how an item is produced to what it looks like on the shelf.
Dawn Valandingham is the senior vice president of retail at SPINS.
Have some big ideas or thoughts to share related to the natural products industry? We'd love to hear and publish your opinions in the newhope.com IdeaXchange. Check out our submission guidelines.
Subscribe and receive the latest updates on trends, data, events and more.
Join 57,000+ members of the natural products community.
You May Also Like
---