Dr. Oz and boomers continue to influence supplement sales trends
Dr. Oz and boomers continue to influence supplement sales trends
Familiar sales boosters continue to drive purchases at Jeff Wright's Florida store and in supplement sections across the nation. He and others talk about the market and opportunities.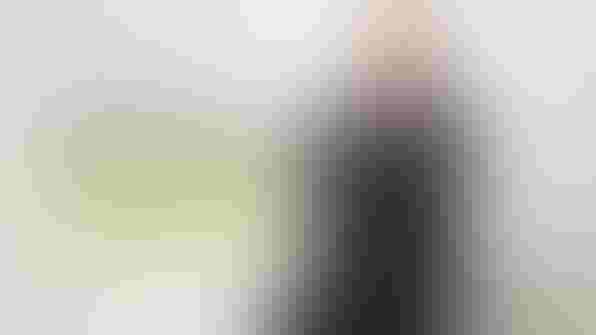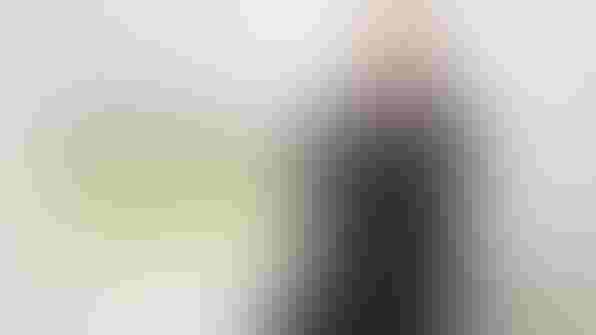 When asked what's driving supplement sales in 2013, Cheryl Hughes, owner of the Whole Wheatery in Lancaster, Calif., keeps it simple: "Dr. Oz, Dr. Oz, Dr. Oz."
Hughes is not alone in touting the power of Dr. Mehmet Oz and his hugely popular daily TV program, "The Dr. Oz Show." In Natural Food Merchandiser's annual survey, retailers overwhelmingly pointed to Dr. Oz and other health personalities as the most important factor impacting supplement sales. The "Dr. Oz Factor," as it's known, isn't a new phenomenon. But retailers have become more adept at leveraging Dr. Oz's influence—and navigating the challenges he sometimes presents.
Click here to get the complete 2013 Market Overview with all of the charts and data included.
The dietary supplement industry is thriving, with retail and direct-to-consumer sales topping $32 billion in 2012, according to NFM's 2013 Market Overview survey. That's a 7.4 percent increase over 2011, compared with 7 percent growth the previous year.
"The supplement sales rate appears to have stabilized since the early 2000s and likely will continue on a simliar path for the next five years," says Carla Ooyen, New Hope Natural Media's director of market intelligence.
Dr. Oz isn't the only reason supplement sales continue to grow at solid rates. NFM survey respondents say the market also is being fueled by health concerns such as joint pain and heart ailments, as well as the aging baby boomer generation. "We are certainly seeing more people coming into the stores and supplement aisles who haven't been there before," says Jeff Wright, owner of Wright's Nutrients in New Port Richey, Fla. According to Wright, alongside Dr. Oz viewers, these new shoppers include everyone from those looking to supplements to help offset rising health care costs to young men being proactive about health and wellness. As a result, Wright has seen single-digit growth in most supplement categories, with a few areas, namely fish oils, multivitamins, joint health supplements and cardiovascular health–related products, breaking the 10 percent mark.
The secret to keeping sales surging is to "know your product and educate yourself," Wright says. Here are ways to navigate the opportunities and risks of the current supplement market.
The Oz factor
Click here to get the complete 2013 Market Overview with all of the charts and data included.
Many supplement retailers have a love-hate relationship with the Dr. Oz phenomenon. On one hand, the doctor's focus on natural remedies and supplements has drawn legions of customers to natural retailers' aisles who wouldn't otherwise shop there. "It has been the best advertising we haven't paid for," Hughes says. On the other hand, not all of the products mentioned on the TV show meet natural retail standards. And sometimes Dr. Oz's viewers, motivated by a vague recommendation from the TV doctor, don't have complete information or know quite what they're looking for when they enter a store.
That's why Jon Fiume, vice president of retail operations at Wadsworth, Ohio-based Ritzman Pharmacies, advises other retailers to prioritize serving shoppers over chasing short-lived fads. "Don't lose focus on your commitment to quality just because there is demand or you want to grab onto that quick sale," he says. Instead, promote the products and categories you're willing to stand by, and make sure your staff is trained to add insights to the bits and pieces of information folks are gleaning from Dr. Oz, Fiume adds.
Wright points to another risk associated with the television show: Oftentimes, within a few hours of Dr. Oz mentioning a supplement, local supplies sell out. And by the time new shipments arrive, the doctor has moved on to new recommendations. That's why Wright avoids going overboard by ordering extra cases of every hot Dr. Oz–endorsed product. Instead, he keeps some stock on hand because he knows that once excitement over a given product has died down, Dr. Oz often cycles back to previous recommendations.
Impact of health care costs
No matter their political affiliation, consumers are turning to supplements in the wake of rising health care and health insurance costs, retailers say. "I have talked to so many people who say they cannot afford to go to the doctor," says Rhonda Miller, president of Health Foods Unlimited in Dayton, Ohio. "I think people are buying supplements to stay healthy or avoid the doctor." Miller says these people often seek supplements designed to help with colds and flu, diabetes, blood pressure, arthritis or acid reflux, because medicines for these ailments are facing significant price increases.
At Ritzman Pharmacies, Fiume and his colleagues take a proactive approach to health care concerns. The company partners with local hospitals, universities and other organizations on "Live Healthy Summit County," a community health initiative that promotes and offers resources for healthy eating, active lifestyle choices and tobacco cessation. By participating in the program, Ritzman doesn't just help local communities but also positions itself front and center as a destination for health products. "You can't just operate in your own little box," Fiume says. "You have to get out there and drive some of these initiatives. What are you doing to get involved in the bigger initiatives that directly impact your community? Those efforts are also going to impact your business."
Aging baby boomers
The baby boomer generation has reached an age at which its members are increasingly turning to supplements to help with a variety of health concerns and ailments. But as Fiume points out, these customers, in their 50s and 60s, are very different than those in their 70s and 80s, many of whom have been placed on specific medical plans by their physicians.
Click here to get the complete 2013 Market Overview with all of the charts and data included.
By contrast, baby boomers want to be proactive about health and wellness, and supplement retailers are in the perfect position to help. "We are starting to see baby boomers come in and say, 'I'm retired, but I still want to live a healthy life,'" Fiume says. "They check prices, expect us to have information for them and are keyed into relationships." Along with supplements associated with general wellness, these shoppers seek products to help with joint health, heart health and weight control, Fiume says. And while they're already well informed, they still have pointed questions, such as how supplements might interact with medications, which require the help of knowledgeable staff and pharmacists. This is one of the reasons why Ritzman Pharmacies recently installed digital information kiosks designed by the Portland, Ore.-based Aisle7. The kiosks let both shoppers and staff have constantly updated medical databases and other relevant information at their fingertips.
Increased diversity
Baby boomers aren't the only ones shopping for supplements these days. "More and more young people are coming in all the time," Hughes reports. Some hope to avoid the health concerns facing their parents, so they're looking for general supplements like multivitamins and fish oils. Others are shopping for natural solutions for their children, as well as diet and energy products associated with active lifestyles.
Hughes, like many of her retail peers, is also seeing an uptick in male shoppers. "Men seem to be taking better care of themselves," she says. This has led to increased sales of products relating to testosterone, prostate problems and erectile dysfunction, Hughes adds.
More male shoppers are also turning to natural retailers for bodybuilding and other sports nutrition products, such as workout boosters and recovery supplements. It's easier than ever to stock these items now that manufacturers are formulating more natural sports nutrition supplements that contain fewer synthetic ingredients. "We had lost the sports supplement market to the gym," Hughes says. "It's nice to see it coming back."
Simpler formulas
Another key trend, herbal combinations, are losing ground to simpler, more targeted formulas. "People are zeroing in on single herbs to address specific symptoms," Hughes
says. Take the anti-inflammatory category. As shoppers increasingly realize that inflammation is a root cause of disease, they're no longer buying complicated,
multi-ingredient anti-inflammatory products, Hughes says.
Instead, they're turning to single herbs like boswellia and turmeric. "The turmeric market has been blown open huge, and people are getting really good results from it," she says.
Joel Warner is a freelance writer based in Denver, Colo.
Subscribe and receive the latest updates on trends, data, events and more.
Join 57,000+ members of the natural products community.
You May Also Like
---
Sep 20 - Sep 23, 2023
Natural Products Expo East is the East Coast's leading natural, organic and healthy products event.
Learn More