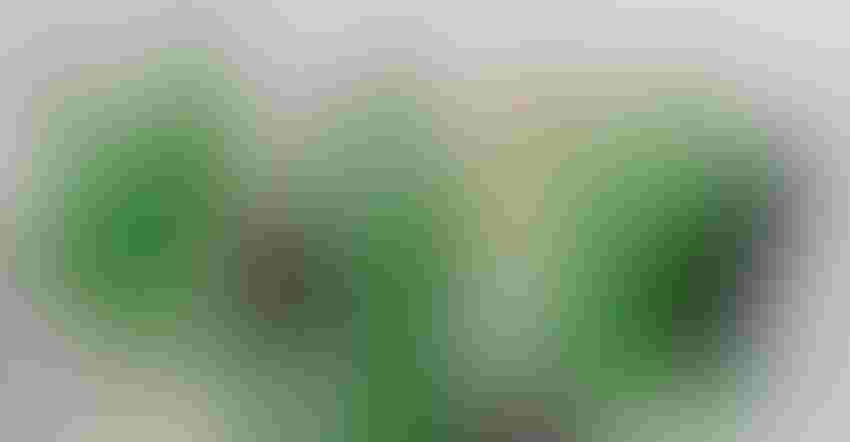 Rarely has an ingredient been greeted with more enthusiasm than the everywhere-you-look phenomenon that is CBD—found on retail shelves ranging from bookshops to bike shops. But even more rarely has an ingredient provoked so much confusion. For as many answers it provides, there are as many questions.
Is it legal? Will it become legal? Does it work? Will it get me high? Where can I sell it? What can I say on the label?
Those questions aren't slowing down the brands coming into the space. By Nutrition Business Journal estimates, the U.S. sales of CBD/hemp oil products containing CBD reached $238 million in 2018, up 57 percent from 2017. Natural Products Expo West allowed CBD products for the first time in 2015 and there were more than 100 exhibitors with offerings in the category in March.
And retailers, too, aren't shying away from the fray.
Ninety-two percent of retailers surveyed for the annual Natural Foods Merchandiser Market Overview said they sell CBD products.
Of those who aren't:
•  2% said they plan to start this year.
•  3% said they would once they are sure it's legal.
•  2% said they never plan to.
The December 2018 passage of the landmark Farm Bill removed hemp from the federal government's list of controlled substances and devolved authority over the legality of hemp cannabidiol to the states. Since then, there has been quite the whirlwind of legislation at the state level. The news for retailers is mostly good—every state that has taken action has liberated the sale of hemp CBD.
While the natural products industry and a burgeoning cannabis industry are abuzz, the natural retail impact remains murky.  
No doubt about it, hemp CBD is driving foot traffic unlike some natural products retailers have ever seen. But is it saving the bottom line? Not likely. In fact, 18% of survey respondents replied that they "don't know" what revenue would have been excluding CBD sales. Generally, those that have negative sales growth, likely still experienced sales in the red, and those growing gained a bit by selling CBD.
Of course, there are those stores that are experiencing such tremendous growth that they keep a close eye on sales to make sure the glow of CBD success isn't coloring their view on the whole of the supplement department. Summer Auerbach of Rainbow Blossom in Louisville, Kentucky, is one such proprietor. She runs two sets of financials.
"Hemp-derived products have suddenly become a really significant portion of our business, almost overnight," Auerbach says. "CBD sales felt like they were significant last year and yet this year they have grown like 2,000 percent."
What will the 2019 hemp CBD strategy be at natural? It varies, but it's supplement stores that put the most pressure on the products to perform, with 43% of supplement stores planning to "rely on CBD to be a major contributor to the overall bottom line."  
Industrywide, 27% expect a bottom-line boost.
Other findings included:
•  71% plan to expand promotion.
•  76% plan to increase product selection.
•  21% expect CBD to be less important to the bottom line.
•  26% will sell CBD but don't consider it an important business factor.
Hemp CBD provides natural products retailers an opportunity to shine as they do when becoming a source of trusted information and catering to new customers. Here's how some are navigating the new frontier.
Embracing new customers
The media buzz around hemp CBD is bringing new shoppers—many of whom have only an inkling about how it works—into natural products stores.
Nuts 'n Berries, an independent retailer in Atlanta, went all in on CBD to attract customers. According to co-owner Mari Geier, along with carrying 26 brands, the store put together brochures displaying giant hemp leaves and placed them in the front of the store. Nuts 'n Berries also advertised CBD on a billboard and on the marquee out front.
Once inside the store, shoppers get to learn not just about CBD but also about the body's endocannabinoid system. Supporting this system can yield a suite of health shifts—most of which can be supported further by other products the store carries, such as omega-3 supplements and foods for an anti-inflammation diet.
"Most of these [hemp CBD] customers wouldn't be in our store for maybe another 15 years," Geier says. "A lot of them are generally healthy. They're coming into the natural foods market and it's exciting, so we want to do something so they'll be customers for life. We want to gain their trust for life. A lot of people are talking about CBD, and being that trusted source is a big deal."
Vouchsafing quality
That kind of trust building includes serving as the gatekeeper that many in the natural products industry have done in their supplement aisles. Hemp CBD should be no different.
Geier says Nuts 'n Berries is the largest brick-and-mortar retailer of hemp CBD in the Southeast, and it receives 15 to 20 calls a day from CBD companies looking to get on its shelves. To assess the onslaught of eager brands, the store developed a three-point system.
The first part of that assessment—and something that all retailers should adhere to—is to ensure hemp CBD makers have a baseline of product quality. "You should provide us a certificate of analysis and a panel of tests; you should be clearly labeling your products and providing education and support as a wholesaler," Geier says.
Online hemp CBD retailer Anavii Market, which sells eight brands and some 50 different SKUs, also asks a lot of brands before allowing them onto its platform.
"We created a third-party verification system so that we know the products we're providing to the end consumer are the best-quality products out there," says Annie Rouse, co-founder of Anavii Market. "They must have proper lab tests that show contaminant testing, recall procedures, a batch record system and even U.S. Hemp Authority certification seals." Rouse says the Anavii Market even randomly pulls products and sends them out to its own third-party testing labs to confirm the results brands have submitted.
With many retailers nationwide setting high bars for product quality, top brands expect to show their cards. "Given the uncertainty around CBD in some areas, large natural retailers will be seeking out brands that have a very strong focus on quality control and compliance," says Kevin Liebrock, chief operating officer of leading hemp CBD brand Bluebird Botanicals. "We are already seeing that in the form of special new-item paperwork for CBD products."
Selling stories and providing education
In a now-saturated market, with stores already chock-full of hemp CBD products, a vital point of differentiation for retailers is to stock brands that tell a story. This is the second part of Nuts 'n Berries' three-point system. "We want to be able to tell brand stories—that's what we do, that's how we sell products, and that goes for more than just CBD," Geier says. "So if you don't have a story, that kind of rules you out."
The third brand attribute that Nuts 'n Berries looks for is a willingness to become partners with the store, which means supplying samples, marketing collateral and education.
Boulder, Colorado-based Lucky's Market, regarded as among the first retail chain to offer hemp CBD, also expects partnership from hemp CBD companies. "Most of the brands we've launched provide really intense and detailed education," says Sindy Wise, senior director of apothecary at Lucky's Market. "That has propelled the category and what we're trying to promote about it in general."
Differentiating your set
The final piece of advice for retailers is to offer a broad selection of not just brands but also product formats to suit any and every customer.
When considering new products to bring in, Lucky's looks for items that are "superdifferentiated from what we already have," Wise says. "For us at this point, I'd say [the differentiator] is unique modes of delivery. Gummies are great—and beverages. Anything that's on trend on the supplement side will be on trend on the hemp extract side."
Wise adds that Lucky's strategized to treat hemp CBD like any other structure/function supplement category, and then decided to create a new adaptogen category, in which the retailer includes CBD.
"We brought in Ayurvedic herbs and mushrooms and put together education around adaptogenic plants," she says. "We created a trifold pamphlet explaining the plants in the category that we provide to our customers."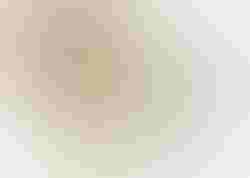 Click the download button to get the complete 2019 Natural Foods Merchandiser Market Overview report.
Subscribe and receive the latest updates on trends, data, events and more.
Join 57,000+ members of the natural products community.
You May Also Like
---