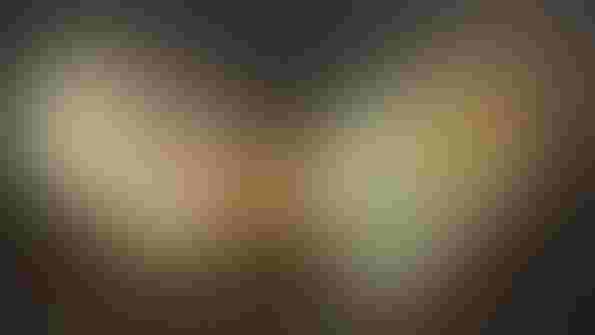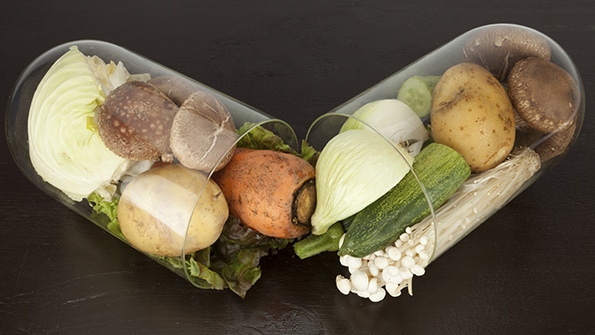 Positive supplement studies invariably end with researchers discounting results of supplements with a comment along the lines of, "The best thing for consumers to do is to eat a well-balanced diet."
The media never seem to ask the obvious follow-up question: How many Americans actually eat a well-balanced diet? Is that routinely accomplished?
We have the answer.
In 2011, the NPD Group, which has continually tracked the eating and drinking habits of Americans for 30 years, revealed that we eat all of 70 percent of the recommended intake for dairy, fruit, grains, protein and vegetables a total of 2 percent of the days. Put another way, Americans come slightly close to eating well all of one week out of the year.
Like, ouch.  
An update last year by NPD Group found that fruit and vegetable consumption over the last five years had declined 7 percent, driven by a 7 percent decline in vegetables eaten and a 14 percent decline in fruit juice drank. (If you take fruit juice out of the mix, it's still a 2 percent decrease overall.)
So, the answer is, essentially nobody is eating a well-balanced diet.
And so, we supplement.
A survey in July from the Council for Responsible Nutrition of 2,159 U.S. adults revealed that 87 percent of consumers say multivitamin and mineral supplements can help meet nutrient needs when they don't get enough from food alone. So they supplement not to necessarily prevent or cure diseases but rather, simply, to fill nutrient gaps in their diets.
"Our data suggest that policy makers and health professionals can recommend dietary supplements to help improve nutrient intakes without being concerned that this will cause consumers to discount the importance of eating a healthy diet," said researcher Annette Dickinson, PhD.
What's best?
Layered on top of these data points is the modern trend among consumers to prefer supplements that have ingredients derived from whole-food sources. (Most people do not realize that most vitamins in supplement formulations are synthesized and not from natural sources.)
Whole-food supplement pioneer New Chapter was rewarded for its vision with an acquisition by Proctor & Gamble for perhaps $100 million (the actual number was undisclosed).
And while New Chapter has gone mainstream—and lost more than a few independent natural retailers in the process—the gap in whole-food supplements has been filled by fellow pioneers Garden of Life and Rainbow Light as well as relative newcomers Natural Factors, American Health and others.
In the case of Natural Factors, the company says that 330 pounds of produce from its farms in British Columbia are boiled down to create one pound of supplement powder for its Whole Earth & Sea supplement line.
These are not merely cases of supplement makers innovating on their own as much as they are responding to consumer preference—both for a desire for traceability and transparency in supplement products as well as supplements that more closely resemble actual foods.
"Millennials love the concept that the nutrients are coming from our fruits and vegetables," said Jeff Hilton, chief marketing officer and co-founder of BrandHive, which helps ingredient suppliers and finished goods manufacturers bring products to market. "As marketing stories go, they don't get much better than whole-food supplements."
Beyond whole-food ingredients in pills, a faster-growing area of supplements are nutritional powders, or the "greens" category. These track even closer to regular foods than supplements because there are no capsules, pills or non-nutritive fillers, binders and excipients—it's just a container of nutritional powder. All the nutrients, sans water. (OK, sometimes stevia or other natural flavors.)
In that way, nutritional powders are as close as it gets to real food. Some people put powder in a container with water, shake and serve. Others will blend it in with other real fruits and vegetables to make a morning smoothie, making these nutritional powerhouses an elegant cross-breed of supplements and foods. Just like real food—only better.
Subscribe and receive the latest updates on trends, data, events and more.
Join 57,000+ members of the natural products community.
You May Also Like
---