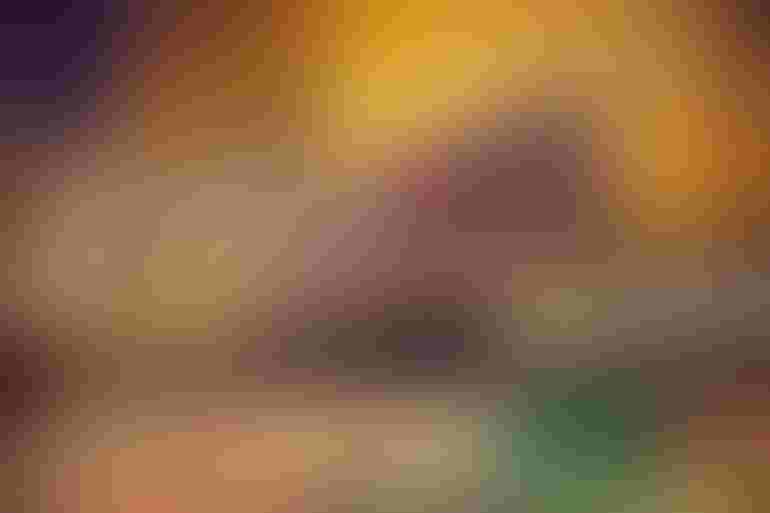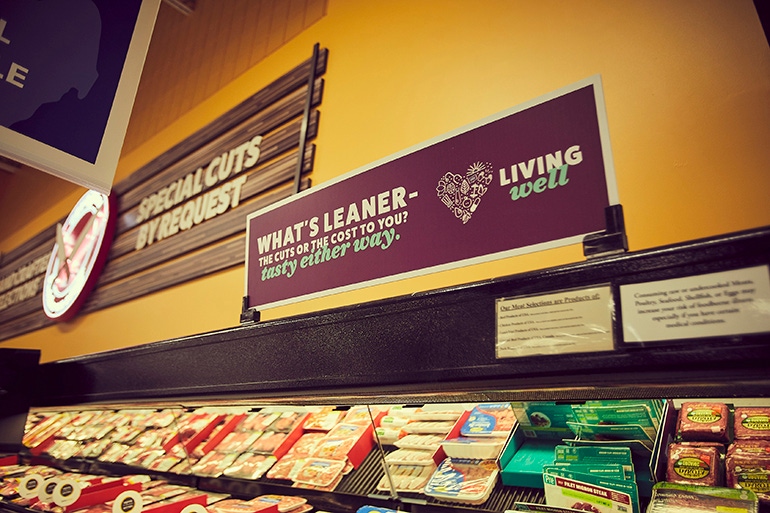 Spartan Nash's Family Fare banner promotes "Living Well" across the store.
Family Fare
Broad-based consumer interest in health and wellness has helped drive the growth of natural and organic products throughout the food-retailing universe. That growth has been bolstered by wider assortments of these products across all categories and increasing interest among conventional food retailers in attracting traditional natural channel shoppers.
"Conventional retailers have started to recognize the power of bringing natural and organic shoppers into their stores and have seen their average shopper basket grow significantly," says Daena Rexho, director of growth solutions at Naperville, Illinois-based KeHE Distributors. And given the strong growth of natural and organic products relative to conventional, mainstream food retailers need to carry these items in order to increase their overall sales, she adds.
The pressure from natural- and organic-seeking consumers is also forcing conventional retailers to bring these items into their merchandise mixes more quickly than they have in the past.
"We see the timeline shrinking from natural channel to conventional channel," Rexho says. "It used to take years for a product to graduate over to the conventional channel, and now it might be months or [happen] at the same time."
The Supermarket News 2019 Whole Health Survey of conventional and specialty grocers reflects this growth, as 72% of retailer respondents said that sales of health- and wellness-related categories have increased in the past 12 months. The average increase was 9%—several times higher than average same-store sales growth in the conventional supermarket industry.
That jibes with data from research firm Nielsen, which found that sales of organics totaled more than $21 billion in 2018, with dollar sales up nearly 9% and unit sales up 8%. Organic products accounted for 3.5% of total food and beverage sales in 2018, compared with 3.3% in 2017 and 2.4% in 2014.
Nearly nine in 10 households—8%—have purchased organic products, according to Nielsen. Millennials are at the forefront of driving organic sales growth, with a 13.8% increase in annual spending on organics. But African-American and Hispanic consumers have also increased their organic spending by double digits in the past year—by 11.1% and 13.4%, respectively.
Organic products in particular have benefitted from increased consumer trust in the USDA Organic seal, putting it on par with similar claims regulated by the Food and Drug Administration, such as "heart healthy" and "low sodium," according to Nielsen.
"While organic may seem like an old trend, it's still resonating with consumers," says Sarah Schmansky, vice president of growth and strategy at Nielsen. "Consumers are more focused on products that have some benefit to them."
In addition, the price differential between conventional and organic products has narrowed, making these products more accessible. The average price gap shrunk to 24 cents in 2018, down from 27 cents in 2014, according to Nielsen data.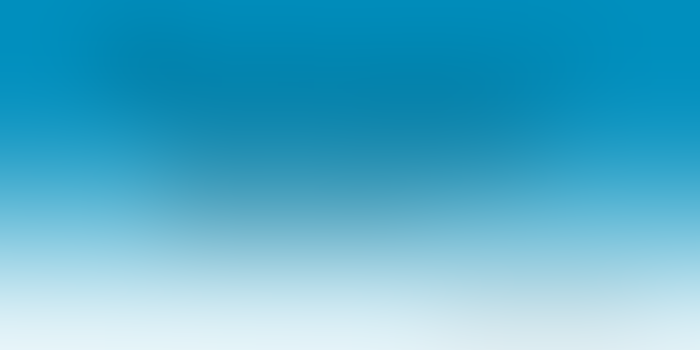 Private label expansion
Perhaps nothing has done more to increase the assortment and affordability of natural and organic products than the expansion of retailer private labels in these categories. Kroger Co.'s Simple Truth brand, for example, was the Cincinnati-based chain's leading private label in terms of growth in 2018, with a 15.3% increase in sales, making it a $2.3 billion brand. The product line spans categories throughout the store and includes organic, free-from, natural and fair-trade items.
Other conventional supermarkets around the country have embraced the strategy of creating natural or organic store brands that make it easy for consumers to find "clean" products. According to the Supermarket News 2019 Whole Health Survey, 72% of respondents said sales of natural/organic/green private-label products increased in the past year.
"With consumers becoming more educated on the ingredients and products they are looking for, brands that list simple and recognizable ingredients on their nutrition panels are growing in popularity," says Joe McQuesten, senior vice president of merchandising at SpartanNash, a Grand Rapids, Michigan-based retailer and wholesaler. "In turn, many have now coined these types of products 'clean' items."
SpartanNash, for example, has embarked on a "Clean Ingredient Initiative," focusing on removing synthetic colors, MSG and other out-of-favor ingredients from its products, including its exclusive Our Family and Open Acres private brands. "Additionally, the functionality of clean products and ingredients has taken center stage, as consumers continue to seek products that offer more for their well-being," McQuesten adds. "Addressing health concerns through ingredients and food continues to be top of mind for consumers."
Conventional stores—including SpartanNash's Family Fare, Martin's Super Markets, D&W Fresh Market, VG's Grocery, Dan's Supermarket and Family Fresh Market locations—are using shelf tags and signage to call out natural and organic products, McQuesten says. They are also merchandising these products to entice conventional consumers, with the goal of converting them into regular buyers of natural and organic.
"For example, with chips, pretzels and snacks, creating a destination in the middle of the aisle for natural and organic products may encourage conventional buyers to try them," McQuesten explains. In addition, he notes that consumer interest in natural, less-processed products has helped drive them to shop the perimeter of the store.
As more consumers adopt plant-based diets, product innovation in the alternative meat, dairy, and cheese categories has also helped grow retail sales, "Conventional supermarkets are ensuring they have an assortment to meet those consumers' needs," McQuesten says. "SpartanNash has seen this shift firsthand, with sales growing 6.3% in natural and specialty plant-based alternatives—including frozen, shelf stable and refrigerated—within the last year."
The Supermarket News survey showed that retailers anticipate ongoing growth in plant-based foods this year. Asked which better-for-you categories would see the most growth in 2019, 32% of respondents cited plant-based options, ahead of natural and organic grocery at 22% and organic produce at 12%.
Consumers seek natural, organic labels
According to consumer research from NPD Group, 35% of all in-home eating occasions now include at least one item that is all-natural or made with natural ingredients, making it the single largest food label in terms of consumption, says David Portalatin, vice president and food industry analyst at the firm.
Organic is the fastest growing label, however, with 24% of all at-home eating occasions now including at least one item that is either all organic or made with organic ingredients. Number two for growth is the non-GMO label, included in about 18% of eating occasions.
"It's an indication of what we call the 'path to purity' inside the grocery store that consumers are really looking for," Portalatin says. "It's a very broad-based shift in terms of consumption. Therefore, the mainstream grocery stores have also had to shift to be in line with that consumer move."
Consumers overall are adopting what Portalatin describes as a more holistic definition of eating healthy. "What consumers are really saying is that they want to live well," which includes supporting both their physical and emotional well-being, Portalatin explains. "Food plays a role there—consumers are looking for food they feel good about, whether or not it checks the box on a certain level of nutrients. By that definition, my all-natural grass fed beef cheeseburger is something I can feel good about because it is natural, it may be locally sourced, it may check a lot of those boxes, but I'm not necessarily counting how many grams of fat or how much cholesterol is in it, compared to the past, when those factors were more important."
Consumers have also taken a more personalized approach to their health, in which they may be cherry-picking food attributes that make them feel good about what they are eating. This is illustrated by the fact that 36% of consumers who say they are following a diet are following a diet of their own creation, says Portalatin, citing NPD Group research.
And because consumers are increasingly using food as medicine, KeHE's Rexho says this is driving interest in products that provide added health benefits, such as pre- and probiotics, collagen and charcoal.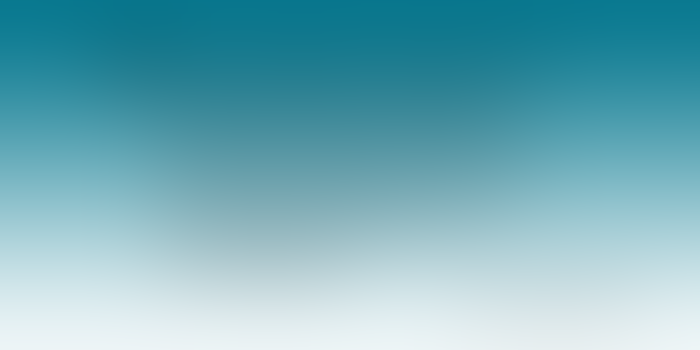 Differentiation, in-store experience key
Despite the growth of natural and organic sales in conventional supermarkets, Portalatin insists that independent natural and specialty retailers can still compete effectively. "I believe there will always be retailers who are in touch with a consumer segment and serve them well with a differentiated assortment or a better in-store experience," he says. "Those will always be opportunities in the marketplace, even as more of the broader grocery channels adopt these contemporary food values."
Rexho agrees, pointing out that conventional retailers tend to lack in both innovation and product variety. "It is difficult for a conventional retailer to be first to market for many reasons, but more importantly, it's very expensive," she says. "They need to take a risk and cut in a new item not for one or two stores, but for hundreds of them, and that's just expensive and takes time."
Conventional retailers also need to reserve a significant portion of their shelf space for conventional products and their own private labels.
"That doesn't leave much space to have enough assortment variety for the core natural and organic specialty shoppers," Rexho says.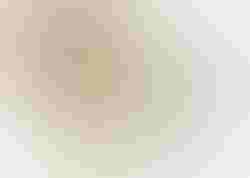 Click the download button to get the complete 2019 Natural Foods Merchandiser Market Overview report.
Subscribe and receive the latest updates on trends, data, events and more.
Join 57,000+ members of the natural products community.
You May Also Like
---