How COVID-19 has changed online grocery shopping for good
How COVID-19 has changed online grocery shopping for good
Online shoppers are buying more types of food from more retailers, and plan to keep doing so, as a result of the pandemic.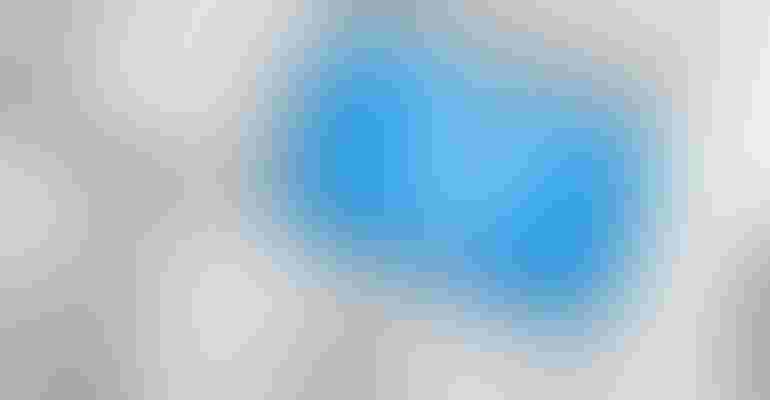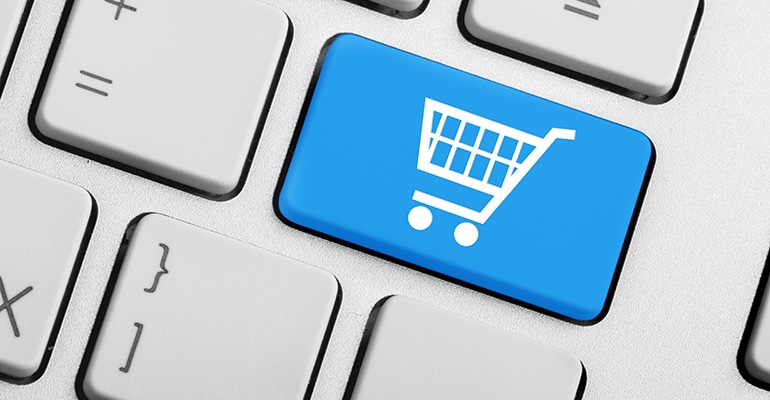 Online grocery shopping has gotten a major shot in the arm thanks to the coronavirus pandemic. Although consumers have largely embraced e-commerce for other goods, from books to clothing to kids' furniture, the percentage of retail food and beverage purchases made online has remained extremely low. Coresight Research estimates that only about 2.6% of all retail food and beverage purchases were made online in 2019—even though the market grew an impressive 22% from 2018.
The prevailing theory behind consumers' reluctance to adopt e-commerce for food is that they like to peruse grocery stores. They prefer to pick out their own steaks and salmon filets, open egg cartons to check for cracks and choose bananas based on their desired ripeness. And because they make the trip for those key items, why not buy their pasta, cereal and sparkling water there, too?
Enter COVID-19. With the virus threat high and many states and municipalities ordering residents to stay at home unless absolutely necessary, online grocery shopping suddenly got a lot more appealing to many consumers. According to Coresight Research's newly published US Online Grocery Survey 2020: Many More Shoppers Buying More Categories from More Retailers report, grocery e-commerce will grow by an estimated 40% in 2020 to reach $38 billion in sales, equating to 3.5% of the total market.
Coresight's survey of 1,152 U.S. adults conducted mid-March—right in the midst of the pandemic—reveals a wealth of intel about consumers' shifting grocery shopping patterns. It also outlines the state of online grocery both today and what it is poised to look like in years to come.
Pandemic pushes consumers online
Coresight Research's findings dispel any doubts about what's driving shoppers to e-commerce. When asked whether the coronavirus outbreak has impacted their grocery shopping habits, 14.4% of respondent said it has prompted them to start purchasing groceries online, implying they hadn't done so previously. Another 34.9% said they buy more groceries online now than before the virus hit.  
As a result of these increases, for the first time in the three years Coresight has been conducting this survey, more than half (52%) of all respondents reported purchasing groceries online. That's more than double the number from 2018. Additionally, 14% said they do "most" or "all or almost all" of their grocery shopping online, compared to just 11.8% last year.
Another way of looking at the increased prevalence is to consider who is not online shopping. In 2019, 72% of respondents did either "almost none" or "a small amount" of their grocery shopping online. This year, that dropped to 63%. 
The survey also offers up a clear sign that this channel will continue surging: 62.5% of consumers—no matter if they buy food online currently or not—said they expect to in the next 12 months.
Amazon is still king, but Whole Foods and others are growing fast
According to Coresight Research's survey, shoppers are broadening their base of go-to online retailers. Respondents reported buying groceries from an average of 2.3 online retailers this year, compared to just 1.8 e-tailers last year. This suggests consumers are sampling various merchants as they become more familiar with online shopping. 
That said, Amazon remains the top dog. However, the proportion of online shoppers who purchase food from Amazon has remained fairly steady from year to year. By contrast, the proportion who buy food from Walmart climbed almost 15% this year; Walmart now owns 52.3%—more than half—of all online grocery purchases. Target too posted major gains, claiming 22.9% market share this year, as did Costco to capture 15.2% and Kroger to grab 13.9% of online grocery purchases.
Whole Foods Market, famously acquired by Amazon in 2017, gained nearly five percentage points, making it the sixth-most-shopped online grocer and the sole natural products retailer to crack the top 14. Much of this growth appears to be driven by Amazon Prime memberships, which also drive food buying on Amazon. In other words, Amazon Prime members are much more likely than nonmembers to purchase groceries on Amazon—Prime members are also twice as likely as nonmembers to buy from Whole Foods' e-commerce site.
By this metric, it's clear Whole Foods is reaping the benefits of belonging to the Amazon family. Since Amazon's share of online grocery purchases is shrinking slightly, it seems that some regular Amazon customers have migrated over to Whole Foods' site, where they can still use their Prime membership but access a broader array of natural and organic foods. And with Prime memberships growing—54.3% of survey respondents had a membership this year versus 48.6% last year—Whole Foods' online customer base will likely continue to increase through this avenue alone. 
Interestingly, Amazon is the only digital native in the top nine most-shopped online grocers—all others operate brick-and-mortar stores too. Instacart and other such third-party delivery services have played an enormous role in the sharp e-commerce growth that multichannel retailers have enjoyed in recent years.
Shopping carts freshen up and expand
Along with more consumers buying food online, consumers are also buying more types of food online. On average, survey respondents purchased five categories of groceries this year compared to 4.4 categories in 2019. According to Coresight Research analysts, this suggests that online shopping sessions now more closely mirror supermarket stock-ups, or "full shops," whereas they used to center around grabbing a few staples or specialty items.
Specifically, the survey revealed a big increase in the proportion of online shoppers who bought fresh fruits and vegetables, meat, dairy, fish, eggs and baked goods. This is a huge deal because those fresh categories were a big part of what had been stymying online grocery shopping's growth in the past.
The continued breakdown of those barriers should give online grocery buying a big boost going forward. Once consumers get used to having fresh fruits, veggies, meat and other fresh items selected for them, and once they realize the convenience of receiving those items on their doorstep or picking them up curbside, many will probably stick with this channel.
Subscribe and receive the latest updates on trends, data, events and more.
Join 57,000+ members of the natural products community.
You May Also Like
---
Sep 20 - Sep 23, 2023
Natural Products Expo East is the East Coast's leading natural, organic and healthy products event.
Learn More