How independents find success as conventional competition grows
How independents find success as conventional competition grows
Conventional grocers now sell the majority of natural products, but Natural Foods Merchandiser's annual Market Overview survey finds strong growth rates and great creativity among independents and co-ops.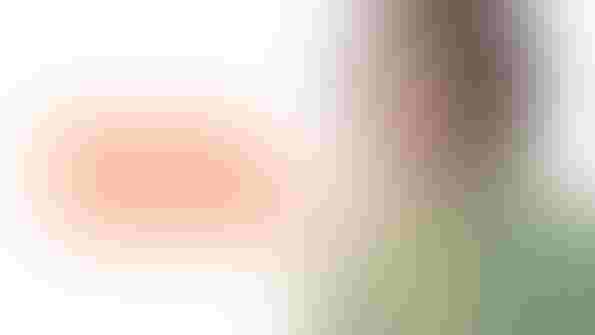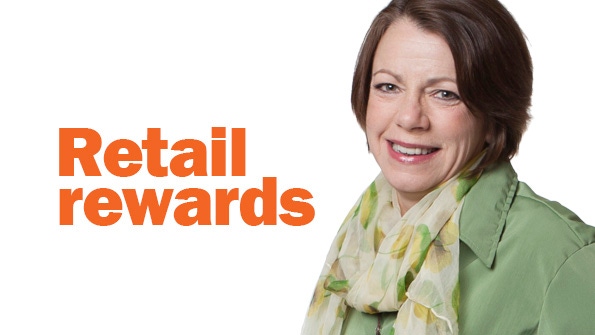 You could call it the year the scale tipped. For the first time, conventional retailers beat natural retailers at their own game, slightly outselling them in natural products overall and gaining a significant foothold in the grocery aisles. In 2014, 50 percent of natural food sales came from the mass-market channel, according to Natural Foods Merchandiser's 2015 Natural Retailer Market Overview. Meanwhile, so-called supernaturals such as Whole Foods Market and Sprouts Farmers Market, as well as chains including Natural Grocers by Vitamin Cottage, Lucky's Market and Fresh Thyme Farmers Market, made good on their promises to march across the country.
Thirty-four percent of natural retailers reported that such a competitor moved into their neighborhood in the past year, with hundreds more openings planned.
The intense competition has been hard on independents, particularly small legacy retailers: 15 percent reported sales declines, and 4 percent reported that they will close next year. But many are weathering the storm nicely: 74 percent posted sales gains averaging 8.6 percent. Five percent added new locations, and another 8 percent intend to do so this year.
"It has been an extremely challenging year," concludes Corinne Shindelar, CEO of the Minneapolis-based Independent Natural Food Retailers Association (INFRA). "Most of our members continue to hold their own, but it is getting harder and harder."
One silver lining in the numbers: The pie of natural consumer dollars continued to grow, reaching $120 billion, up 9.1 percent. But as both consumers and brands begin to eye conventional retailers as compelling new purveyors of natural products, longtime industry players are beginning to ask a tough question: What role will the natural channel play in the future?
"I think the natural channel will end up remaking itself into something different than what we know today," Shindelar says. Modern, upgraded facilities and competitive prices will be part of that remake. But another key is for independents to get back to their roots—and show them off. "Independents are and always have been the stewards of the food system," Shindelar says. "More than ever before, they need to demonstrate that."
Supporting innovative, ethical brands
Large manufacturers (greater than $15 million in revenue) make up only 3 percent of all natural product makers, but they gobble 85 percent of market share, according to the Natural Products Marketing 2015 Benchmark Report by SPINS and Pure Branding. This fact poses a challenge for small brands trying to break into the industry—and a huge opportunity for independent retailers, says Pure Branding President Yadim Medore.
"If people want to buy only from the 3 percent of companies that make up the 85 percent, they can go to Whole Foods or the conventional grocer—those products are everywhere," he says. "Where independents can create differentiation is by bringing in a diverse set of innovative young brands that don't have access to the larger chains."
Medore says skyrocketing interest in attributes like local, gluten free and non-GMO can also benefit independents. In 2011, when Pure Branding asked marketers to define a "natural product," only 1 percent said "not GMO." In this year's report, 77 percent of manufacturers considered a genetically engineered fruit or vegetable to be "not natural." Ninety-two percent of independent retailers considered GMO-containing products "not natural."
"Independents were on the forefront of bringing a lot of these issues around GMOs and the food system into the spotlight, and they are still held up as trusted thought leaders in their communities," Medore says. "Customers gravitate to them for
that reason."
To publicly live up to that standard, many independents beat Whole Foods Market to the punch on the GMO issue. (Whole Foods vows to require labeling of all GMO-containing products in its stores by 2018.) For instance, Clarksville, Maryland-based Roots Market has already begun to systematically weed out existing offerings that contain GMOs and won't bring anything new into the store that may contain them.
To help its customers wade through the plethora of other things to consider when choosing a product—from ingredients to environmental sustainability to labor practices to the manufacturer's corporate responsibility record—Roots uses the How Good rating system to tag each of its thousands of products with a Good, Very Good or Great tag. Roots also encourages its employees to engage with customers about precisely why X product costs more than Y, or why the store refuses to carry product Z.
"If you go into a mainstream grocery store, you, the shopper, has to do all the work," says Gina Cawley, a Roots manager, recalling a time she spent 20 minutes poring over labels in a supermarket aisle trying to find a salad dressing that didn't contain high-fructose corn syrup. "Our customers respect the fact that we do the homework for them."€
Building community
One particularly bright spot on the natural retail landscape is the cooperative grocer movement. National Co+op Grocers, a business services cooperative for co-ops, grew from 136 participants in 2013 to 144 in 2014, with combined sales of $1.7 billion, up 7 percent. Dan Nordley, executive director of the trade group the Cooperative Grocer Network, estimates there are probably 300 co-ops total in the country and "unprecedented interest" in forming them, with another 100 in various stages of development.
"I remember in the 1990s when Whole Foods' John Mackey spoke at a food co-op conference and said, 'I am going to start 100 stores across the country and put a whole bunch of you guys out of business,'" Nordley says. "That did not happen. This is the golden age of food co-ops."
He says consumers are hungry for an antidote to a conventional corporate structure in which disinterested investors often make decisions from afar, money earned rarely stays within the community, and consumer ignorance is often exploited by the very companies that exist to serve them. Because co-ops are owned by the people who shop in them, the paradigm is—by design—markedly different. "Co-ops are charged with being authentically good neighbors," Nordley says.
For Minneapolis-based Seward Co-op, this has paid off. Founded in 1972 as a hole-in-the-wall, mom-and-pop bulk food shop run by volunteers, Seward now boasts 13,000 members who pay $75 annually and get to share in the co-op's year-end profits. Its funky green-and-white store, with 13,000 square feet of retail space, now earns $32 million annually. In October, it will open a second 10,000-square-foot store in a neighborhood nearby. One key to Seward's success has been its willingness to adapt to changing demographics, both economic and cultural. A few years ago, it began offering discounted memberships ($15) to those who demonstrate financial need. And as the East African immigrant population in the neighborhood blossomed, it responded by offering teff and other grains from that region, as well as grab-and-go African cuisine. The competition has no doubt been fierce, says Tom Vogel, communications manager for Seward Co-op. "It has forced us to re-examine what makes us unique and really play to our strengths," he says. "When we started seeing Cub Foods with big 'organic' signs in the window, it forced our hand. If organic was no longer uniquely cooperative, what is?"
Seward collaborated with a fair-trade distributor and joined forces with other co-ops to develop P6 (named after Principle No. 6—the credo that cooperatives should work with other cooperatives), a branding campaign to highlight small, local producers with business practices that go beyond organic. "It allows us to zero in on products that are the best of the best," Vogel says.
Freshening up
Sixteen percent of natural retailers renovated in 2014, and another 14 percent plan to do so this year. Six percent added square footage, and another 5 percent intend
to expand.
Such updates are wise, says retail consultant Jay Jacobowitz, founder and president of Retail Insights in Brattleboro, Vermont. "The baby boomers who started their stores in the '70s or '80s out of a strong personal belief when there was little competition are reaching retirement age now, and many of them have not kept their stores up to snuff," says Jacobowitz, who estimates that half will have trouble selling and will have to liquidate. "Consumers can go into a brightly lit Kroger or Safeway now, find natural products and have an exciting experience for the senses."
Even consumers who wouldn't set foot in a conventional grocery store now have loads more options with the advent of midsize (25,000- to 30,000-square-foot) chains such as Sprouts, Natural Grocers and Fresh Thyme. And even Whole Foods—maligned for years as "Whole Paycheck"—is rolling out value programs. "Increasingly, independents are having to pay attention to the value equation as well," says Jacobowitz. With a 32 percent profit margin on average, according to NFM's survey, they appear to have some wiggle room to do so.
On the upside, Jacobowitz says legacy retailers who have continued to invest in remodels and additions are having no problem either selling or passing the torch to an eager family. Case in point: Mustard Seed Market. Founded in 1981 in Akron, Ohio, by Margaret and Phillip Nabors, Mustard Seed recently added 3,500 square feet to its original location, which now totals 34,000. Its second store, at 56,000 square feet, is now the largest health food store in Ohio. Its third location, which opened in May, is 23,000 square feet.
As the Naborses prepare to pass company responsibilities on to their children, they recently hired Jon Fiume, a veteran of the integrative pharmacy business, to help lead them into their next chapter. "It is the classic textbook case of a mom-and-pop store growing up," Fiume says. "There were things that needed to change."
As part of those changes, Mustard Seed recently bolstered its marketing department, revamped its management structure to give employees and department heads more say in how things are run (including how the new store is laid out), and has begun to think outside the box in terms of where it sells its products. For instance, it recently began selling Mustard Seed desserts at a local independent wine bar and hopes to collaborate with other area businesses in the future. Business
is booming.
"Yes, I have seen withering independents play the victim and close up shop," Fiume says. "But I have also seen things within their control that they could change. I personally believe there is plenty of room left in the marketplace for independents. They just need to ask themselves: Am I willing to take the risk or not?"
Subscribe and receive the latest updates on trends, data, events and more.
Join 57,000+ members of the natural products community.
You May Also Like
---