IRI reveals top trends in fresh for 2020 and beyond
IRI reveals top trends in fresh for 2020 and beyond
Although FMI and IRI's Top Trends in Fresh report was released before COVID-19 wreaked havoc on the retail environment, its findings are still relevant.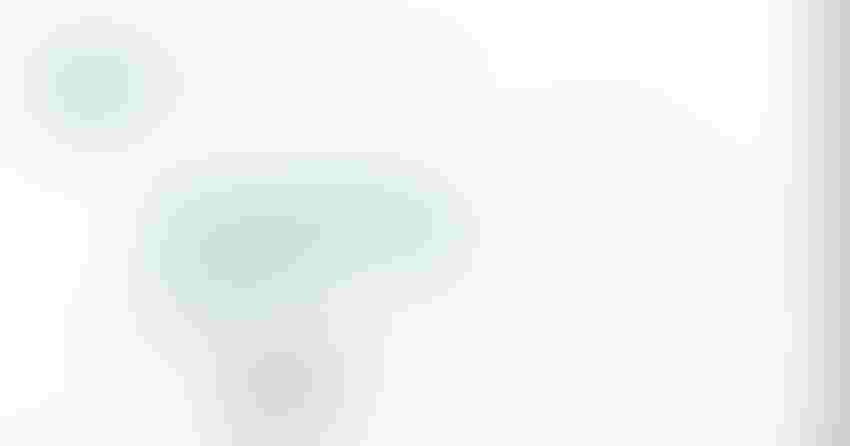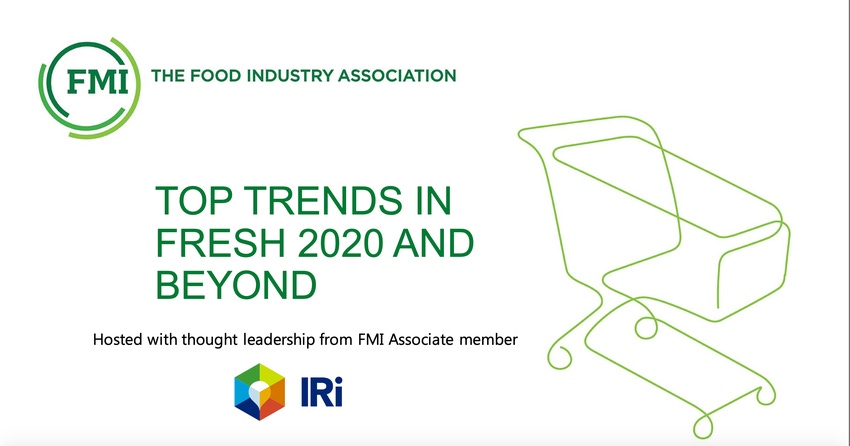 In its fifth year, IRI's Top Trends in Fresh report, produced in partnership with FMI, recently reported that the concept of "fresh" at retail is more complex than ever before. Little did they know that it would get even more complicated in a post-COVID world. And while findings were based on 2019 over 2018 before the novel coronavirus rocked the world of retail, they remain pertinent with regard to the transforming retail landscape.
While conventional grocery stores and supermarkets still command 64% of fresh sales, outlets such as club and specialty stores that put an emphasis on fresh are gaining ground. The report's authors noted that while fresh food drives grocery trips and sales, companies must be "forward-looking, data-driven and break from tradition to keep pace with the rate of change." Again, this was all written before the pandemic occurred.
Below are six takeaways from the report.
1. Spending habits have changed.
Middle class families and metro singles have reduced their spending at grocery supermarkets; they are able to spend less on fresh items by shopping at venues like Walmart and Target.
2. Shopping channels are shifting.
While grocery still holds the largest portion of fresh sales, commanding 57% of them with 122 trips per buyer, other outlets are outpacing grocery in terms of growth. The biggest channels where dollars from fresh grocery or supermarket sales are expanding to include Walmart, specialty stores such as Trader Joe's, Club, Target and online. Consumers shopping via these channels may be spending less at grocery stores because they aren't one-stop shops.
3. E-commerce is growing.
The e-commerce channel is driving significant growth for fresh foods with $5 billion in sales and 58% sales growth year over year. The key driver of this growth has been the advent of brick-and-mortar fulfillment, where people are ordering through their phone for pickup or having that order delivered to them by the likes of Instacart and Amazon. Last year 41% of online fresh food sales were click-and-collect. In Q4 2019, Amazon Fresh delivery doubled versus the prior year. Given the current COVID-19 situation, these numbers are expected to increase even more in 2020.
4. Deli is down, but prepackaged is up.
While Natural Foods Merchandiser recently reported that deli sales took a hit during COVID-19, FMI found that deli volume sales to be while at the same time the $5.8 billion refrigerated, prepackaged branded convenience meals were up 17% in volume sales and 27% in dollar sales. Convenience is still popular, but researchers say that with all of the challenges retailers are facing branded, prepackaged options are a great way to resolve the convenience need as opposed to trying to do everything in house. Again, this is a trend that is likely to stick throughout 2020.
5. Shoppers prize convenience, health and indulgence.
The top eight perimeter categories consistently reflect changing consumer preferences for convenience, health and indulgence. Produce, not surprisingly, continues to play a key role. The fastest-growing fresh categories include: lettuce, prepackaged refrigerated meat, fresh berries, packaged entrees, prepackaged refrigerated side dishes, celery, deli-prepared meals and refrigerated breakfast meats. Breakfast is one of the easiest meals consumers know how to make, say researchers, and bacon, sausage and other breakfast meats are performing well year over year.
6. Supply chain disruption, lack of consumer cooking experience leads to lost revenue.
Traditional commodity categories that lost dollars by the largest amount over the reported 52 weeks included deli-prepared entrees (as noted above, with growth increasing in prepackaged and branded entrees). Some traditional fruit categories, such as grapes, oranges, lemons and cherries, that had supply chain disruption with weather saw volume losses. Commodity fresh meat as well is poorly connecting with consumers who don't know what to do with it. For instance, traditional pork loin that is unseasoned and marinated is down in sales. But at the same time prepackaged marinated value-add pork tenderloin is doing well. So, researchers pointed out, it's not that people don't like it, they just really like it when it's made easy for them. Convenience, convenience, convenience.
When producing this report, researchers traditionally monitored macro trends year over year that took into account new supply chains, food transparency, convenience, holistic health, customization, the connected consumer, fresh prepared, social and cultural alignment, localization and the atomization of personalization.
But now they say the trends influencing consumer purchases are merging and becoming intertwined. Additionally, finding convenient meal solutions while retaining the ability for customization and new technology is the way of the future. A successful example of this is how Publix now offers customers the ability to order fresh sandwiches online to pick up in store. While in-store sandwich sales have stagnated, Publix saw phenomenal growth after adding the online ordering option. Talk about good timing! The report and its accompanying webinar offers many more examples of the evolution of fresh and illustrates what will continue to be relevant in the years ahead.
Subscribe and receive the latest updates on trends, data, events and more.
Join 57,000+ members of the natural products community.
You May Also Like
---