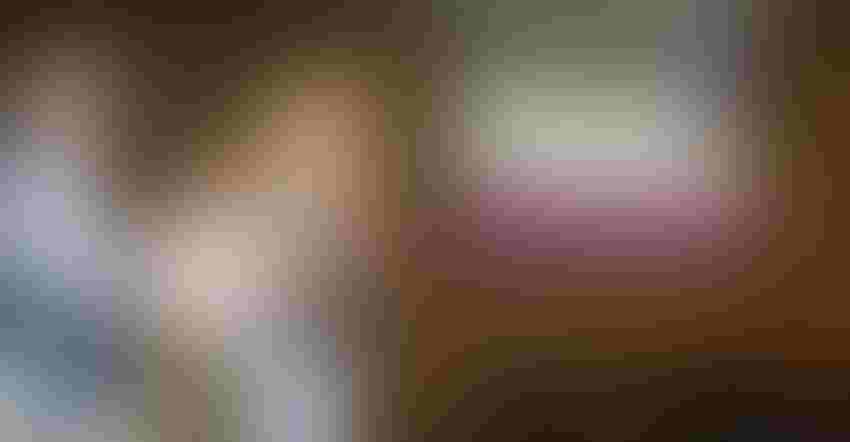 Bryan Beasley Photography
The natural and organic products industry is poised to hit another historic milestone: Total industry sales are expected to surpass $300 billion this year, Carlotta Mast, senior vice president and market leader, said Wednesday at Natural Products Expo West 2023 in Anaheim, California.
"This would represent a doubling of industry sales over the last decade," Mast said. "That's huge. We are a sizeable, impactful, meaningful industry. We're not a fad anymore. We're not this niche industry. We're no longer the granola conference, the granola industry."
In 2022, natural and organic product sales in the U.S. grew an estimated 5.4% to $278 billion, according to early estimates from New Hope Network's Nutrition Business Journal.
Now, said co-presenter Kathryn Peters, chief of staff at SPINS, "it's about reimaging growth."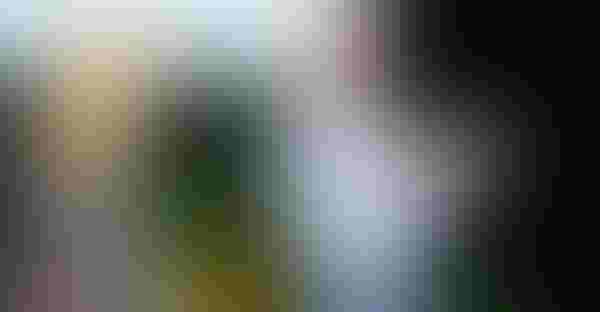 The economy isn't in a recession
"We're not having a recession right now," said co-presenter Nicolas McCoy, managing director and co-founder of Whipstitch Capital. "We're [in] nothing like a recession. We are in a strange time." During the pandemic, a tremendous amount of stimulus money hit the economy and, predictably, caused inflation of about 25%.
"You've got to unwind from that," McCoy said. "It's like you've gone out, had a big party and you wake up and feel terrible. We've got to unwind that. So we're in a hangover. But hangovers go away." With two recent quarters of growth, he's optimistic.
Product trends to watch
Natural, organic and functional food and beverage sales showed the greatest growth in 2022—and outperformed the overall natural and organic industry—led by carbonated drinks, dairy alternatives, better-for-you sweeteners, baby products, and canned and dried soups. The soup category is seeing 14% growth in year-over-year sales, led by ramen and instant noodles.
After seeing record growth in 2020, the dietary supplements industry had a tough year in 2022, with shoppers pulling back on purchases as inflation picked up.
The organic food and beverage category has now surpassed the $50 billion mark, representing a doubling of organic food and beverage sales since 2014, Mast said. Surprising categories in the organic sector last year included organic candy, dips, soft drinks and yogurts. Drinks and snacks continue to drive functional food and beverage growth, with sports and energy drinks, soft drinks, frozen desserts and chips that include functional ingredients such as electrolytes, mushrooms, adaptogens, healthy fats and prebiotics.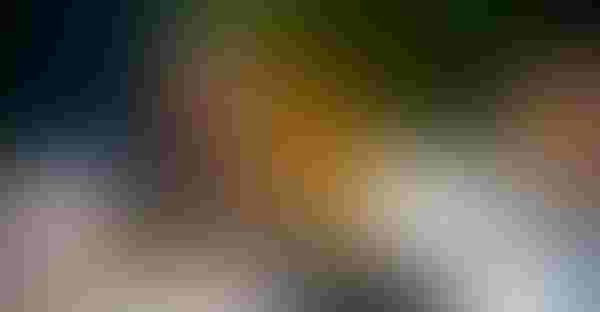 Nonalcoholic beverages still booming
Many consumers, even those who still drink alcohol, are finding more reasons to choose nonalcoholic options.
When Pauline Idogho, founder and CEO of Mocktail Club, was pregnant, she still wanted to feel included in business social settings. But the nonalcoholic options were limited. "I kept getting seltzer water and lime," she said.
Her functional beverage company uses superfruits and prebiotics to "re-create the complexity and nuance and boldness of a great cocktail without the alcohol."
"What we realize is we're not alone," Idogho said. "The market is about $2 billion, and 80% of the people who buy our nonalcoholic drinks actually still drink alcohol. It's really about conscious living and moderation."
Prioritize sustainability
Overall, natural products shoppers continue to be less sensitive to price than traditional consumers but look for other qualities such as taste, ingredient quality, superior nutrition, health claims and sustainability.
Consumers also want more information. Younger shoppers in particular are driving a "groundswell" for sustainability, gravitating toward brands that reduce waste, minimize carbon footprint and greenhouse gases, minimize negative environmental impact.
Pay attention to values-oriented shoppers
"The values-oriented shopper is a really important and valuable shopper," Peters said. But they do shop differently. They're frequent shoppers, with 88% buying groceries at least once a week— 20% more frequently than the typical shopper, Peters said. They're also more adventurous than the typical consumer, she added, and want things that are good for the planet.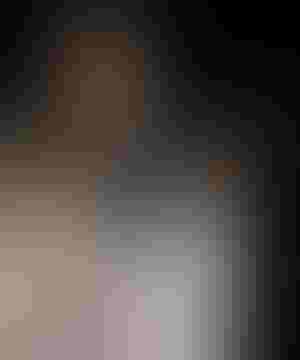 Embrace diversity
Shoppers also want to see people who look like them.
"We've all been taught, over the course of the last decade [that] there's this magical, mythical creature," said Ayeshah Abuelhiga, founder and CEO of Mason Dixie Foods. "It's this white woman in yoga pants at Whole Foods. She's your target." Notably, she wore Mason Dixie Foods branded yoga pants while on stage.
"If you really look at the representation of what America is today, it's 40% diverse and 80% of buying decisions are coming from females," she said. "So if we expect to create products that are going to sell and that people want, we have to create businesses that replicate the people that make those purchasing decisions."
That's why it's important for all companies to use a J.E.D.I.—Justice, Equity, Diversity and Inclusion—framework to cultivate diverse leaders, build stronger teams and make businesses become a force for good.
Employing those practices can also help connect more effectively with customers.   
"We have an increasingly diverse customer base," McCoy said. "This country is diversifying very, very quickly. Brands that reach that diverse customer base get incremental revenue."
Companies can also accelerate growth by making Diversity, Equity and Inclusion efforts profitable instead of costly, McCoy said. Empower DEI officers to have revenue responsibility with budgets and empowerment to meet their goals. 
"Bring people in, empowering them to teach you what you don't know," McCoy said. "If you knew everything, you'd [do] everything right."
Offer more mentorship and microlending to start-ups
"I've been wired my entire life to be a bit of a boundary pusher," said Alyssa Vescio, senior vice president for center store at Whole Foods Market. "I have a lot of gratitude for everything I have."
But Vescio said she also has "this fire of discontent," knowing that something could be better—and that there's greater potential out there.
She has translated that fire into mentoring others through Whole Foods' Local and Emerging Accelerator Program (LEAP), which launched last year. "This curriculum is really tailored for small startup brands who aren't yet in Whole Foods but have the potential to really grow," Vescio said.
Last November, Whole Foods launched its first LEAP cohort, and six of the nine brands were founded by women, she added.  
Vescio also pointed to Whole Planet Foundation, a private nonprofit founded by Whole Foods to help alleviate poverty in communities where products are sourced. It's done through microcredit, by providing access to funding through microlending partners. "Since it was founded, we've distributed about $105 million, and 88% of the recipients are women," Vescio said. "So what we're really doing is providing access to funding in the communities that need it most to the people who need it most which is generally women."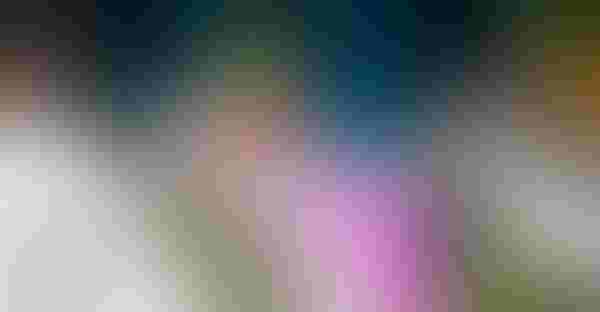 Lead seed investors urgently needed
Women are getting less venture capital money than they were before the pandemic, and women of color are getting a mere fraction of that, said Isabella "Bella" Hughes, co-founder and head of new business at candy startup Better Sour.
"There's an urgent need for seed funders," said Hughes, a serial entrepreneur who is also an angel investor. "There's a lot of money out there if you can get to an A [series]."
At the critical seed stage, Hughes said she's seeing decks from women founders and co-founders who are cashflow positive, with $500,000 to $1 million in sales, with permanent placements and trade spends sometimes less than 10% because they don't have the money.
"So they have to be incredibly capital efficient," she said. "They're oftentimes the number-two fastest growing in their category, and for some reason, which I can only say is gender bias, they're not raising the seed money that they need to grow."
All Expo West attendees, exhibitors and virtual passholders can watch Keynote: The State of Natural & Organic on the Expo West Virtual virtual page. 
Subscribe and receive the latest updates on trends, data, events and more.
Join 57,000+ members of the natural products community.
You May Also Like
---