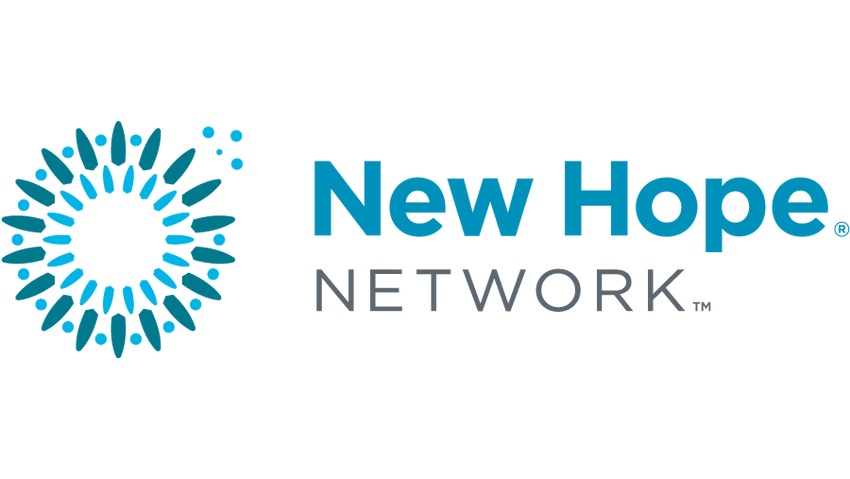 When most Americans think of mushrooms, they envision "that button mushroom you have on your pizza or your salad," says Clover Burns, sales and marketing administrator with The Tradeworks Group in Brattleboro, Vt.
Tradeworks contracts with inventors and researchers to market their products. One of Tradeworks' top sellers is Maitake Gold 404, a medicinal mushroom extract developed by a researcher from Kobe Pharmaceutical University in Japan. Tradeworks has marketed Maitake Gold 404 in the United States for about a year and a half. Initially, Burns says, selling the product entailed a "huge education process
" about the many different types of mushrooms and their medicinal properties.
"But there's been a much greater awareness in the last year. The word is definitely starting to get out there," she says. "People are asking a lot more intelligent questions about mushrooms. It's been interesting to see it take off once people broach that initial information hurdle about medicinal mushrooms. Then they get very enthusiastic."
Mushrooms have been used as a cure-all in Asia for thousands of years, says Deanne Tenney, author of Medicinal Mushrooms (Woodland Publishing, 1997). "Polysaccharides [long-chain sugar molecules] are thought to be one of the constituents in mushrooms responsible for their medicinal abilities," Tenney writes. "These polysaccharides are able to stimulate the immune response against viral and bacterial diseases. They may even help with life-threatening diseases such as cancer, cardiovascular disease, HIV, free-radical damage, liver problems and immune-related conditions."
In addition, notes certified nutrition specialist Kristin Schierenbeck, "Medicinal mushrooms are considered a functional food and are considered safe." Schierenbeck is technical sales manager at Quality of Life Labs, distributor of AHCC mushroom extract.
There are hundreds of mushroom varieties, ranging from exotic food fungi to hallucinogenics. But in the United States and Europe, only about 10 types of mushrooms are used medicinally, says David Law, president of I.G. International, a Sebastopol, Calif., mushroom-supplements marketing group and sister company to the Gourmet Mushrooms farm.
"We grow about 30 types of mushrooms, but the most popular are directly proportional to the literature behind the mushroom," he says. "In recent years, the Japanese, Chinese and Koreans have done a lot of research on certain types of mushrooms. Maitake is so popular because there's so much literature behind it."
American hospitals and universities aren't keeping the same research pace. "The few studies being performed right now are mostly more of a curiosity type," Law says. However, Maitake Products, the Ridgefield Park, N.J.-based manufacturer of Maitake D-Fraction, was given an investigational new drug status from the U.S. Food and Drug Administration to conduct a Phase II pilot study on the treatment of advanced breast and prostate cancer. Maitake Products has "invested heavily in experimental studies and clinical trials in order to validate the efficacy of its product," according to company literature.
As mushroom research grows, Americans will "see a lot more fungal-based product in the next few years. The demand is growing exponentially," Law says. Until then, the medicinal mushrooms available to Americans are limited to a handful of varieties.
Maitake (Grifola frondosa). Maitake mushrooms grow on tree trunks in deciduous forests in temperate climates in eastern Canada, northeastern and mid-Atlantic U.S., northeastern Japan and parts of Europe. These mushrooms have fan-shaped caps and often grow in masses.

Tenney says Maitake mushrooms contain beta-D-glucan, a polysaccharide that stimulates the body's immune response. Maitake also may reduce high blood pressure. In a 1994 study conducted at the Ayurvedic Medical Center of New York, 11 volunteers given 500 mg doses of maitake twice daily reported their blood pressure was reduced by 5 percent to 20 percent.

Tenney says maitake can protect the liver and may reverse damage that has already occurred—including that from hepatitis B. It also may help treat cancer and HIV. Animal studies have found that maitake injected into the abdominal cavity reduced tumor growth by 90 percent, and it was the first mushroom found to inhibit the activity of HIV in laboratory studies.
 

Shiitake (Lentinus edodes). Shiitake mushrooms grow on dead or dying broad-leaf trees, including chestnut, beech, maple, oak, walnut and mulberry, in the temperate mountain regions of Asia. Tenney says shiitake is high in B-complex vitamins, which are necessary for cell energy and hormone production, and also contains protein, enzymes and eight essential amino acids. In addition, it includes the polysaccharide lentinan, which increases immune system activity. Lentinan is an approved drug in Japan used to treat cancer, Tenney says.

Shiitake also contains eritadenine, which lowers blood cholesterol. In a Japanese study, human volunteers ate 90 grams a day of fresh shiitake, and their cholesterol levels were reduced by an average of 12 percent. In addition, shiitake mushrooms can increase resistance to some bacterial, viral and parasitic infections, including herpes simplex and tuberculosis, Tenney reports.
 

Reishi (Ganoderma lucidum). This bitter mushroom rarely grows in the wild, but is cultivated widely in China. There are many varieties, but akashiba, or red reishi, is most popular. Reishi, also known as the "mushroom of immortality," is high in B vitamins, vitamins C and D, iron, calcium and phosphorus. It contains beta-D-glucan and triterpenes, which strengthen the circulatory and immune system. Tenney says reishi has the most triterpenes of any mushroom.

Tenney cites studies in which reishi lowered blood pressure and cholesterol levels. Reishi also has a component similar in structure to steroid hormones that can help reduce allergy symptoms by inhibiting the release of histamines. In addition, Tenney says, reishi is known for its adaptogenic properties, which bring the body systems into harmony.
 

Cordyceps (Cordyceps sinensis). The Chinese call this finger-size mushroom found in the highlands of China, Tibet and Nepal "winter worm, summer grass."

This rare mushroom, once only affordable by the Chinese imperial family, is traditionally used to increase stamina, endurance and sex drive, according to the Bio Research Institute in Paramus, N.J. It also is used to relieve bronchitis, insomnia, hypertension, pneumonia, emphysema, tuberculosis, anemia, night sweats and coughs, writes Kate Gilbert Udall in Cordyceps Sinensis: Immune and Stamina Booster (Woodland Publishing, 2000).

Royal Agaricus (Agaricus blazei Murill). This mushroom grows in the mountainous region of Piedade near São Paulo, Brazil. Beth Ley, Ph.D., author of Medicinal Mushrooms for Immune Enhancement: Agaricus blazei Murill (BL Publications, 2001), reports that in the mid-1960s, a researcher from Pennsylvania State University noted that occurrence of adult diseases in the Piedade region was extremely low, and attributed it to a regular diet of agaricus mushrooms.

Agaricus has the most beta-D-glucan of any mushroom, and is mostly used for treating and preventing cancer, Ley says. It also can prevent or improve chronic fatigue syndrome and autoimmune conditions such as rheumatoid arthritis, diabetes and lupus, she says. In addition, agaricus aids in digestion, reduces hair loss and, when applied topically, can heal wounds and clear up skin problems, Ley says.
 

Active Hexose Correlated Compound. This "superfood" nutritional supplement, developed in the late 1980s, is close to being considered a mainstream cancer therapy in Japan, writes Dan Kenner in AHCC: The Japanese Medicinal Mushroom Immune Enhancer (Woodland Publishing, 2001). "Part of this rapid acceptance is due to the volume of scientific research devoted to the many applications of AHCC," Kenner says, noting that AHCC research is being conducted in hospitals and universities in Japan, China, Korea, Thailand and the United States. AHCC also won the Nutracon Best New Product of 2002 award.

AHCC is a monosaccharide made from the filaments of shiitake hybrid mushrooms grown in rice bran extract. Rice bran is antiviral and supports the immune system, Kenner says. The growing process breaks down mushroom nutrients into a more absorbable form. There is clinical and laboratory evidence that this versatile mushroom extract boosts the body's immune system and treats cancer, HIV, hepatitis C and cirrhosis of the liver, chronic infections, diabetes, stress, high blood pressure and glaucoma.
Vicky Uhland is a freelance writer and editor based in Denver. She may be reached at [email protected].
Natural Foods Merchandiser volume XXIV/number 7/p. 28, 30
Functional Fungi
Medicinal mushrooms can be ingested in liquid form or via capsule, tablet, gel or granule. "There is not a decision about which form is best," says Kristin Schierenbeck, certified nutrition specialist with Quality of Life Labs, the Purchase, N.Y.-based distributor of AHCC mushroom extract. "It is important to look at the research of an individual mushroom, or any other dietary supplement, to see how the substance was administered during the study and what kind of absorption results were observed."
Soft gels are the easiest delivery method for those who take less than 2 grams per day of medicinal mushroom extract, while granules are more convenient for those who take 3 or more grams a day, Schierenbeck says. Other manufacturers say liquid mushroom extracts are more easily absorbed than tablets or capsules.
To make a medicinal mushroom extract, dried or fresh mushrooms are placed in hot water, says Suzanne McNeary, vice president of The Tradeworks Group in Brattleboro, Vt. Ethanol alcohol is then added to the mixture and the dark brown mushroom powder is skimmed off. "It's a very fine powder, like baby powder," she says.
To make a tablet or capsule, the mushroom powder extract is blended with whole mushroom powders to create a less fine, more workable substance. Liquid extracts are made by putting the mushroom powder extract back into hot water. Glycerin is frequently added as a preservative and to sweeten the mixture's taste. Some products also contain ascorbic acid to aid in the absorption of the mushroom's beta-D-glucan, McNeary says.
Natural Foods Merchandiser volume XXIV/number 7/p. 30
Subscribe and receive the latest updates on trends, data, events and more.
Join 57,000+ members of the natural products community.
You May Also Like
---