Monitor: Gen Z is skeptical about American food, natural products industry must meet that skepticism with documented action
Monitor: Gen Z is skeptical about American food, natural products industry must meet that skepticism with documented action
A Rockefeller Foundation report featured in The Washington Post runs down the externalized cost of how Americans produce and consumers food and New Hope Network consumer research reveals Gen Z is paying attention.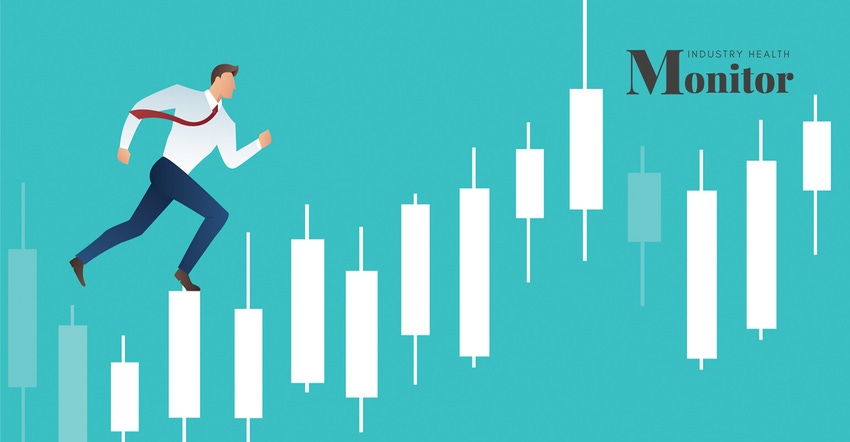 Natural Products Industry Health Monitor, July 29, 2021
 
As the world emerges, haltingly and unevenly, from lockdown, new challenges emerge. In this feature, New Hope Network provides an ongoing update on those challenges and the opportunities they hold. Look for the Industry Health Monitor every other Friday to learn the major news that is affecting the natural products market immediately and the less obvious insights that could dictate where the market may struggle or thrive in the months to come.
When The Washington Post declared that the externalized costs of America's food system added up to "three times as much as the food itself" in the newspaper's business section July 17, 2021, the news would have been no surprise to the natural products industry.
And it would not have been news to Gen Z consumers either.
The article shared highlights of a report from the Rockefeller Foundation that dives into the impacts of the food system in issues that include carbon generation, ecosystem destruction, obesity, diabetes and other tolls of processed food grown to be cheap but not necessarily healthful. As summarized by The Washington Post, the report tells the story of how we got there via a startling progression of decisions made in the middle of the past century to encourage calories-at-all-costs agriculture to fill plates and stomachs with the downstream effects a matter of disregard—all of this a result of a "green revolution" of chemical fertilizers and rapacious farming techniques that was anything but green.
How Americans view that food system appears rooted in those midcentury priorities. In the results of a survey deployed by New Hope Network's NEXT Data and Insights team, 1,000 consumers were asked to evaluate polarizing statements as a reflection of the beliefs they are most likely to bring with them when they shop for groceries. We see that a significant share of baby boomer and older respondents agree that America's food system is "among the best in the world when it comes to human and environmental health and resource efficiency." Meanwhile millennials and Gen Z respondents are dramatically less likely to agree with that statement and more likely to agree with the notion that "our food system is grossly lacking when it comes to human and environmental and resource efficiency." Top 2 box (T2Box) in the below chart represents the percent of consumers that agree or strongly agree with either statement.
What this means for the natural products industry is at first glance good news. Natural products offer at least the aura of being more responsible to the environment and more healthful for consumers. The second glance suggests the pressure is on.
Natural and organic brands are not strangers to baby boomers. We see brands on the Natural Products Expo show floor led by baby boomers and some of those brands have roots in an era when baby boomers were as young as Gen Z is now, or younger. Other brands might be new to the market but all of them are now face-to-face with a generation that demands responsible behavior and has access to information as close as the phone in their hand.
Exactly how skeptical these consumers are of natural and organic brands is not clear. That they are so vehement in their negative beliefs about the food system at large could mean they want brands in the natural products space to walk the walk.
The Washington Post headline was likely no surprise to Gen Z.
Their lack of confidence should be a call to action for natural and organic industry: Do the right thing and be prepared to prove you did it.
Subscribe and receive the latest updates on trends, data, events and more.
Join 57,000+ members of the natural products community.
You May Also Like
---
Sep 20 - Sep 23, 2023
Natural Products Expo East is the East Coast's leading natural, organic and healthy products event.
Learn More