Monitor: How sales are unfolding this year
Monitor: How sales are unfolding this year
Even amid mask protests, Americans appear to be taking their health seriously—in the checkout lane, at least.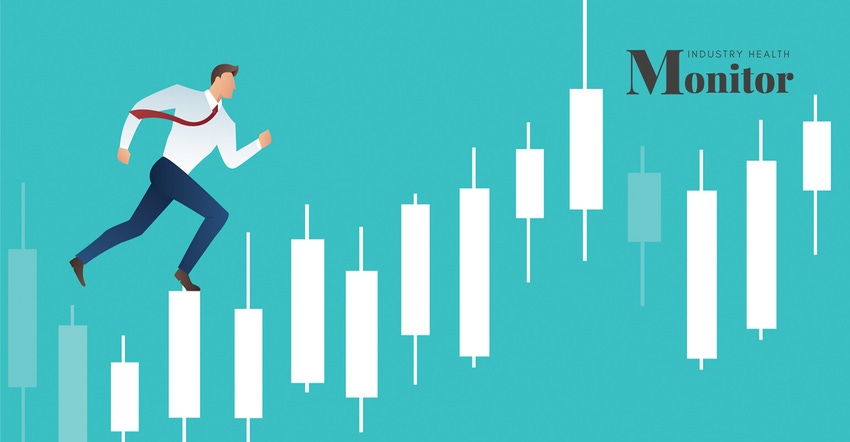 Natural Products Industry Health Monitor, July 24, 2020
A global lockdown might make weeks feel like months and months weigh like centuries, but business allows little room for ennui. As distracting as the daily inundation of the negative can be, the time to look forward is always now. In this feature, Informa Health and Nutrition sister properties provide that right-now-right-here update. Look for the Industry Health Monitor every other Friday to learn the major news that is affecting the natural products market immediately and the less obvious insights that could dictate where the market may struggle or thrive in the months to come.
Consider this: Best food forward
Crisis, it is often said, brings out the best in people. That may be a difficult phenomenon to see in a summer during which a pandemic has killed more than 140,000 Americans, and yet wearing a mask has become a partisan issue. Maybe we need to look in different directions for that "best."
One place one might look is the natural products industry checkout lane.
Results will vary by individual store and even whole classes of stores, but sales data coming out of the natural and organic grocery store world suggests the current crisis is bringing out better eating habits. According to sales aggregator SPINS, retailers focusing on natural and organic products are seeing remarkably better sales in 2020. And it wasn't just those first lockdown weeks. It's still happening.
In the four weeks ending June 14, sales were up by 14% over the same period in 2019, and that after spiking by 39% in March.
Know this: Consumers are paying attention
Not surprisingly, some categories fared far better than others. In this story for newhope.com, it is noted that sales of shelf-stable grains, rice and beans shot up by 160% in March compared to a year before and demand kept sales 26% higher than average going into June.
At the same time, Pepsico saw North American beverages sales plummet by 7% in the second quarter. That can be explained by the evaporation of foodservice beverage sales—supermarket and dollar store sales are up for the brand—but it's still far fewer Big Gulps than a year ago. Eat-at-home brands are the big winner in that foodservice equation. Nielsen findings show that eat-at-home food sales were up 11.5% for the 12 weeks ending July 11.
The few figures above do not definitively indicate that people are turning to natural products and eating better, but with diabetes and obesity high on the list of comorbidities for COVID-19, it's fair to say that more people are paying more attention. We certainly see that in supplement sales, which are projected by Nutrition Business Journal to grow by 12.1% across all categories, with immunity supplements topping 50% growth.
Natural Products Industry Health Monitor indexes
Investors are clearly seeing the power of natural brands as habits change and sales channels shift. The Nutrition Capital Network investment index shows investment activity since March is alive and well, matching and even surpassing 2019 benchmarks before COVID-19 emerged. That suggests investors are still focused on the health and wellness space with investments indicative of continued support for growing companies bubbling with ideas, innovation and solutions. Standout new natural product investment includes Native American Natural Foods securing a "multimillion dollar equity capital investment" through the Candide Group and mission-driven HumanCo acquiring a majority stake in plant-based ice cream brand Coconut Bliss. Mongram Capital also led a $13 million B funding round for Vive Organic.
Consumer behavior indexes measure consumer behaviors through weekly surveys that are compared to a 2017 benchmark before COVID-19 emerged to see how the novel coronavirus is changing consumers. Behaviors seeking environmentally and responsibly made products, high-quality ingredients, nutrient density, transparency, and natural products are scoring a few points higher than 2017 index benchmark scores. 
The natural products industry engagement index tracks social and mass media engagement of the top 50 trends defining and shaping the natural products industry. The index tracks weekly keyword engagement of these top trends that are compared to a Q4 2019 weekly average benchmark before COVID-19 emerged. With four months of tracking since the outbreak of COVID-19 in the United States, engagement in these trends remain a few points above 2019 benchmark scores. 
Hear this: Lining up for benefits, deli takeout
The dietary supplement industry may be seeing great sales in finished product, but companies in the space did not miss their chance to benefit from the federal Paycheck Protection Program. According to reporting in Natural Products Insider, 172 companies in "medicina and botanical manufacturing operations" received assistance grants of at least $150,000. Notable brands on the list include CV Sciences Inc., Nutrabolt and Xymogen.
Foodservice was an increasingly important get-customers-in-the-store strategy for natural retailers, but COVID-19 may force a rethinking of the offerings. Industry experts tell newhope.com that retailers will have to give up on self-serve olive bars and focus on "simple and convenient."
Enjoy this:
This will only feel familiar to everybody. It's blursday.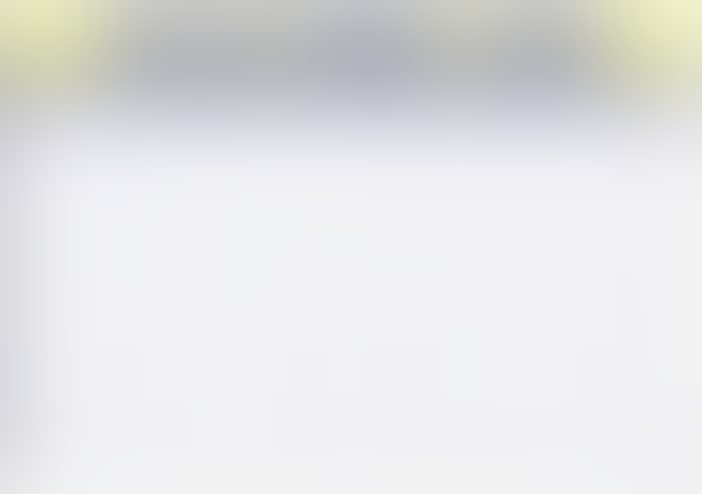 Subscribe and receive the latest updates on trends, data, events and more.
Join 57,000+ members of the natural products community.
You May Also Like
---