Monitor: Natural shoppers prioritize simple holiday experiences but COVID-19 still looms
Monitor: Natural shoppers prioritize simple holiday experiences but COVID-19 still looms
Though simple experiences are highly valued, survey findings suggest natural shoppers may not be making dramatic changes in holiday plans for 2021 a year after vaccinations began.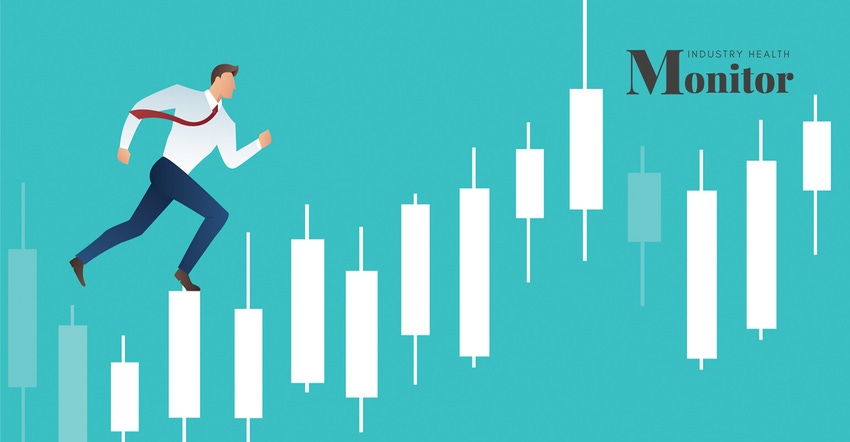 Natural Products Industry Health Monitor, Oct. 28, 2021
 
As the world emerges, haltingly from COVID-19, new challenges emerge. In this feature, New Hope Network provides an ongoing update on those challenges and the opportunities they hold. Look for the Industry Health Monitor every other Friday to learn the major news that is affecting the natural products market immediately and the less obvious insights that could dictate where the market may struggle or thrive in the months to come.
Early in the shock-therapy of COVID-19 lockdown, there was a collective question mark hovering over the nation that  pondered whether people would reevaluate priorities when so many of the distractions of materialism were stripped away. A simpler take on life would emerge, many hoped. 
New research from New Hope Network's NEXT Data and Insights team suggests some of those simpler life priorities have survived, at least for natural shoppers, while concerns about safety make it clear that consumers understand the COVID-19 crisis is not over. 
In the survey, consumers who self-identified as natural shoppers were asked to prioritize holiday activities and goals from least to most important. Combining responses in the top two priority buckets, more than half of respondents called spending time with friends and family most important. At the other end of the scale, only 8% said the same for "go all out." 
In a similar vein, respondents put a high priority on "rest and relax." 
It is important to remember that COVID-19 still looms as a factor in holiday planning, but what appears to be a polarization, even among natural shoppers, has emerged. The top two priority buckets for "to be safe from COVID-19" add up to 25% of respondents. However, the number of respondents in the bottom two buckets is not far behind at 21%. 
The good news for natural channel retailers is that people still plan to enjoy themselves. Respondents revealed no dramatic intention to simplify their holiday experience and the percentage of respondents suggesting they intend to spend as little as possible was remarkably low.  
A year after a holiday season that will stand out for many as the most subdued in history, one important finding for the natural products industry is that natural channel shoppers don't appear to be viewing their festivities much differently than they did in 2020. Asked how likely they were to celebrate with large groups of friends or family, natural shoppers showed little change from last year. 
Conventional shoppers, however, appear much more likely to attend larger gatherings. 
The reasons behind this are unclear, but the finding suggests natural brands and retailers might best prepare for little change from last year. Interestingly, the share of shoppers in the survey who identify as "natural" has declined in the last year, though slightly.  
A similar story emerges when respondents were asked about their holiday travel plans. Natural shoppers' appetite for travel has decreased, though slightly, while conventional channel shoppers intentions to channel remains more or less unchanged.  
None of the findings suggest profound pivots in marketing or product/services offerings are in order. What they do suggest is that brands and retailers can't bank on a "new normal" appearing for the 2021 season. It could still turn out that introspection nurtured by months of lockdown will shift consumer values in important ways, but it does not appear that shift has happened just yet. 
Spending time with friends and family has always been a priority during the holidays, at least in surveys if not in hustle and bustle we see in the shopping districts, but whether COVID-19 will change how that priority manifests remains to be seen. 
Note: The referenced survey was fielded the week of Oct. 25, 2021 to 1,000 consumers directionally representative of the U.S. adult population and weighted for age, gender and region by New Hope Network NEXT Data and Insights team. 
Subscribe and receive the latest updates on trends, data, events and more.
Join 57,000+ members of the natural products community.
You May Also Like
---