Monitor: The FDA seeks to better define "healthy" but consumers place more trust in retailers
Monitor: The FDA seeks to better define "healthy" but consumers place more trust in retailers
The FDA is reexamining what "healthy" means on product labels, but a New Hope Network survey suggests consumers are turning to other sources for a definition, with natural retailers rating high for trust.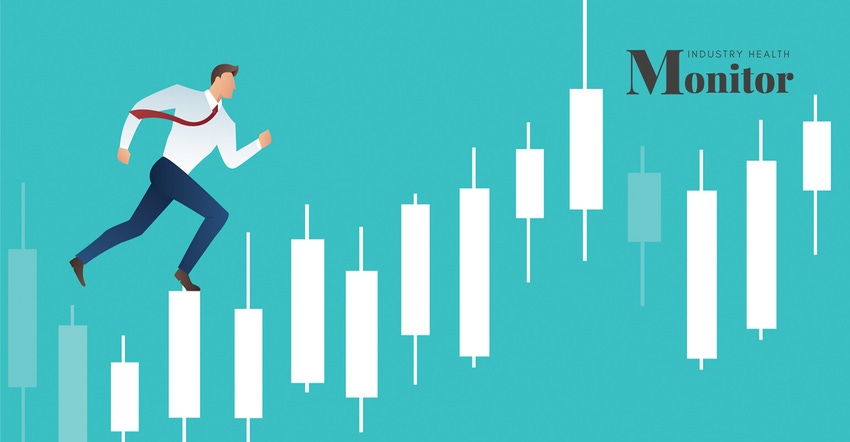 Natural Products Industry Health Monitor, Oct. 27, 2022
 
As the world emerges from COVID-19, new challenges arise. In this feature, New Hope Network provides an ongoing update on those challenges and the opportunities they hold. Look for the Industry Health Monitor every other week to learn the major news that is affecting the natural products market immediately and the less obvious insights that could dictate where the market may struggle or thrive in the months to come.
In the sprawling network of amplified echo chambers that is the modern world, it's depressingly easy for words and terms to lose their meaning, marketed into oblivion and lost to the maelstrom of contentious public debate. "Sustainable" was a casualty. "Natural" looks more than wobbly to many. Now a word that is central to the natural products industry is getting an official and much-needed re-examination, but perhaps more important than that is what consumers think of the term. 
And what they think, according to recent New Hope Network consumer research, is good news for the natural products industry.  
"Healthy," like many words, is open to interpretation and right now the FDA is busily interpreting against Dietary Guidelines. In September, the organization announced a proposal to update the definition for food and beverage products to reflect public health concerns around added sugar and sodium content. What the agency says about "healthy," however, might not be as important as what consumers think when they see the word, and who they trust to say it.   
The bad news for the FDA is that in a survey deployed by New Hope Network's Next Data & Insights team, the government came out as among the sources least trusted to define "healthy." Just 33% of respondents have some or a lot of trust in the government definition. That's better than TV programs, at 32%, and well ahead of influencers, at just 28%, but it's still not a great sign that consumers are ready to listen to the government on matters of health. 
The good news for the natural products industry is that consumers show far better trust when they see "healthy" on a food product in a store—particularly when it's in a natural products retailer. The only option that ranks higher is doctors, with 69% of respondents answering that they have some or a lot of trust in doctors' definition of healthy, but that's to be expected. The fact that 46% of consumers said the same about food products in conventional stores and an impressive 61% placed some or a lot of trust in products they see on shelves in natural channel stores, tells us that consumers are buying into the core of the natural products industry's value proposition. 
That should not, however, be taken for granted. The substantially higher rating of trust for products seen in natural channel stores is the result of decades of work building a relationship with consumers. The survey tells us that consumers continue to believe in the role of natural retailers as gatekeepers. Retailers have a responsibility to get that right, but the survey suggests they have an opportunity as well. That opportunity is built, in no small part, on transparency. Stores should be explaining how they find products and then how they vet those products.  
In short, standards matter, and maybe even more so when those standards are explained. Standards help build trust. Standards build relationships. It's how we define words and, in an age when words so often lose their meanings, it's how we hold onto those definitions.  
Subscribe and receive the latest updates on trends, data, events and more.
Join 57,000+ members of the natural products community.
You May Also Like
---
Sep 20 - Sep 23, 2023
Natural Products Expo East is the East Coast's leading natural, organic and healthy products event.
Learn More